Spring in the Netherlands
Our tulips are beginning to bloom, a fresh wind blows and the sun is shining. Before you know it, the Dutch emerge to enjoy the season and the terraces are packed with people. This is no surprise because the Netherlands really comes alive in the spring. Let us guide you through this wonderful spring season with our tips, ideas and beautiful sights.
Admire the beautiful flowers in the world-famous flower bulb region and beyond.
Visit various events and festivals and celebrate King's Day.
Enjoy a walk through nature in bloom.
In bloom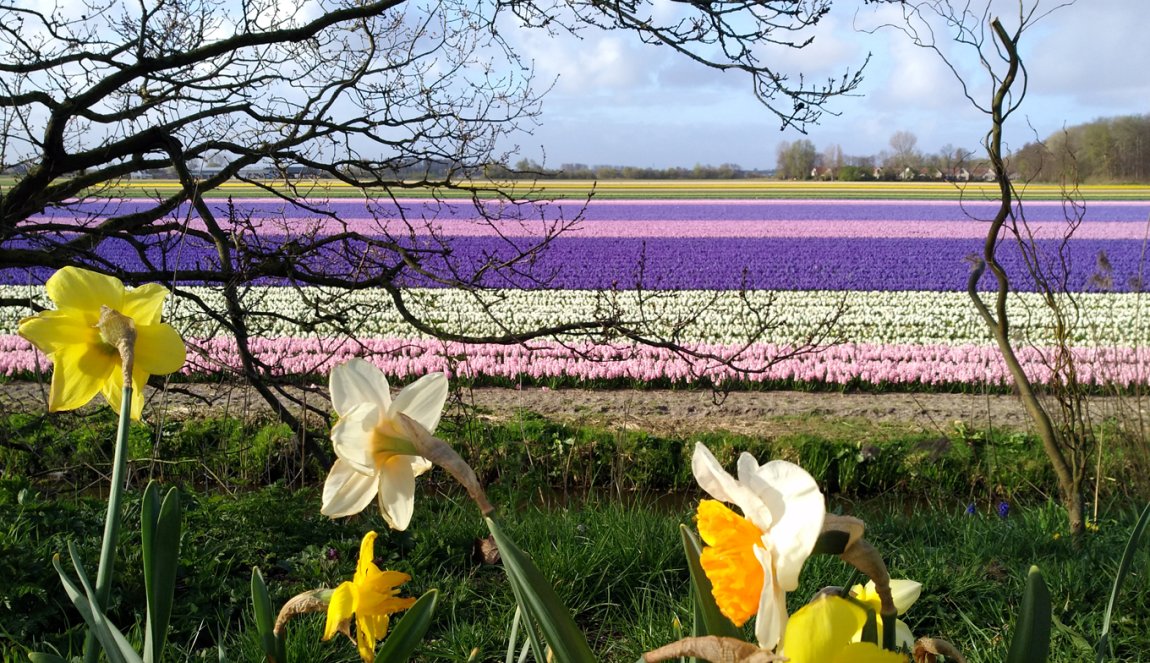 The Netherlands really blooms in spring. That may sound like a bit of an exaggeration, but travel by train through the Dutch countryside and you are bound to encounter miles and miles of technicolour fields of flowers.
This is especially true in our world-famous flower bulb region known as the Bollenstreek where you can wonder at the sight of beautiful tulips, crocuses and daffodils as far as the eye can see. The best place to see all that natural beauty is the town of Lisse, which is home to the Keukenhof, where more than 7 million flowers bloom during spring. The Keukenhof is known around the world as a unique outdoor attraction where nature, flora, fauna and the Netherlands merge into a bouquet of beauty. You don't want to miss it!
The iconic Bollenstreek is fairly large and not all flower bulbs bloom at the same time. That's why the Flower Map was created. This digital map is perfect for seeing which flowers are currently in bloom and also comes in handy when planning a scenic bicycle route.
Visiting the flowers in the Netherlands, however, might not be everyone's cup of tea. That's no problem at all because our country has so much more to offer in the springtime than just blooming splendour. Spring is the ideal time to enjoy the Netherlands for an extended period. Not only does the sun shine frequently, with quite moderate temperatures, the calendar is also packed with festivals, outdoor concerts and other fantastic events.
Paaspop
Paaspop is a three-day music event that takes place during Easter in the town of Schijndel in the province of Brabant. Established in 1974, the festival features a varied line-up of national and international artists, including established names and up-and-coming talent. Paaspop currently attracts around 90,000 visitors each year and is considered the ultimate Easter activity for music and festival lovers.
City attractions
Big cities offer plenty of activities every weekend. We're not just talking about well-known places like Amsterdam, Rotterdam or The Hague, but also Zutphen, Amersfoort, Nijmegen and Leeuwarden. In other words, cities with a vibrant city centre and heaps of cosy restaurants and cafés.
King's Day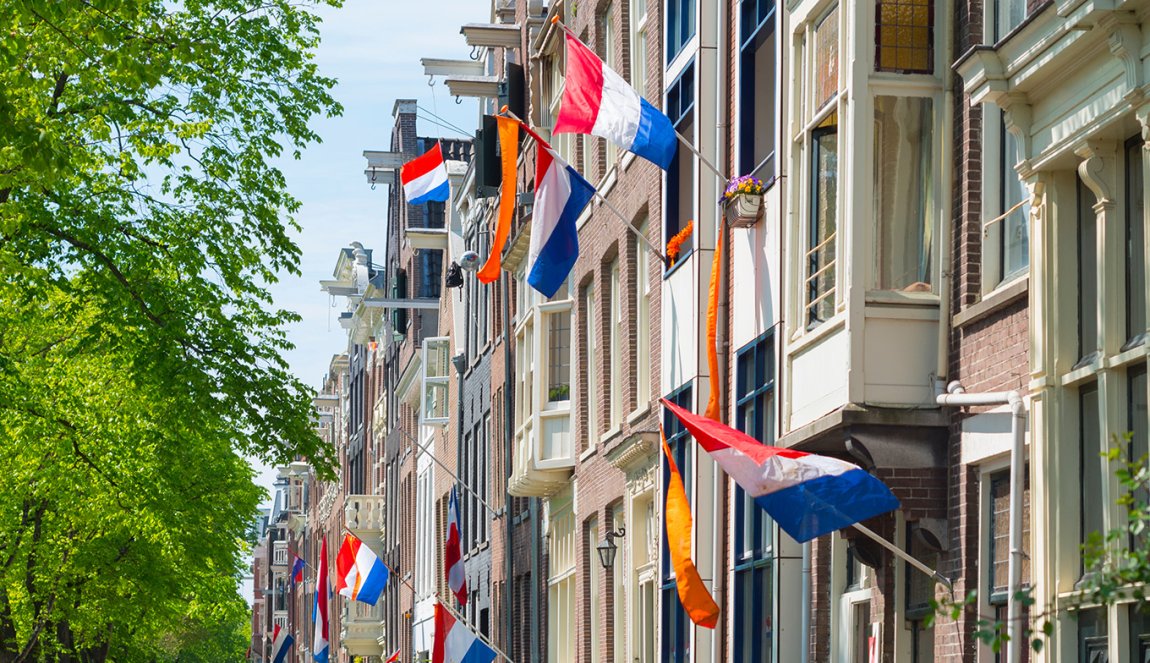 Spring is also when we celebrate a festive national holiday and one of the main Dutch events of the year: King's Day, the birthday of our king Willem-Alexander. Traditionally, we dress in orange and paint small Dutch flags on our cheeks while strolling along the street market, a flea market in which everyone is allowed to participate. There are loads of food trucks and mobile bars, while bands and musicians of all ages busk in hope of earning some pocket money.
We like to party until the wee hours the night before, especially in the big cities. Amsterdam traditionally draws a huge crowd during King's Night but the cities of Utrecht, Rotterdam and The Hague have also become quite popular. The best DJs and bands play on squares and streets and in pubs and restaurants/clubs. People dance until the early hours and end their night out with a greasy snack.
It's important to note that King's Day takes place on 27 April and not on 30 April, the date used by our former Queen Beatrix. We want to emphasise this because we come across tourists and travellers every year who made a mistake when using a (very) old Lonely Planet or who checked the wrong website. That's when you suddenly see someone in Amsterdam donning an orange feather boa, looking confused in search of the party. We don't want this to happen because King's Day is too good to be missed!
Unfortunately, the sun doesn't always shine in the Netherlands during spring. While King's Day is always festive, it can sometimes get a bit wet. Do keep in mind that you might end up celebrating Willem-Alexander's national birthday dressed in a raincoat and holding an umbrella (hopefully orange!). That won't dampen the outdoor party but it might make it a bit muddy.
Spring with kids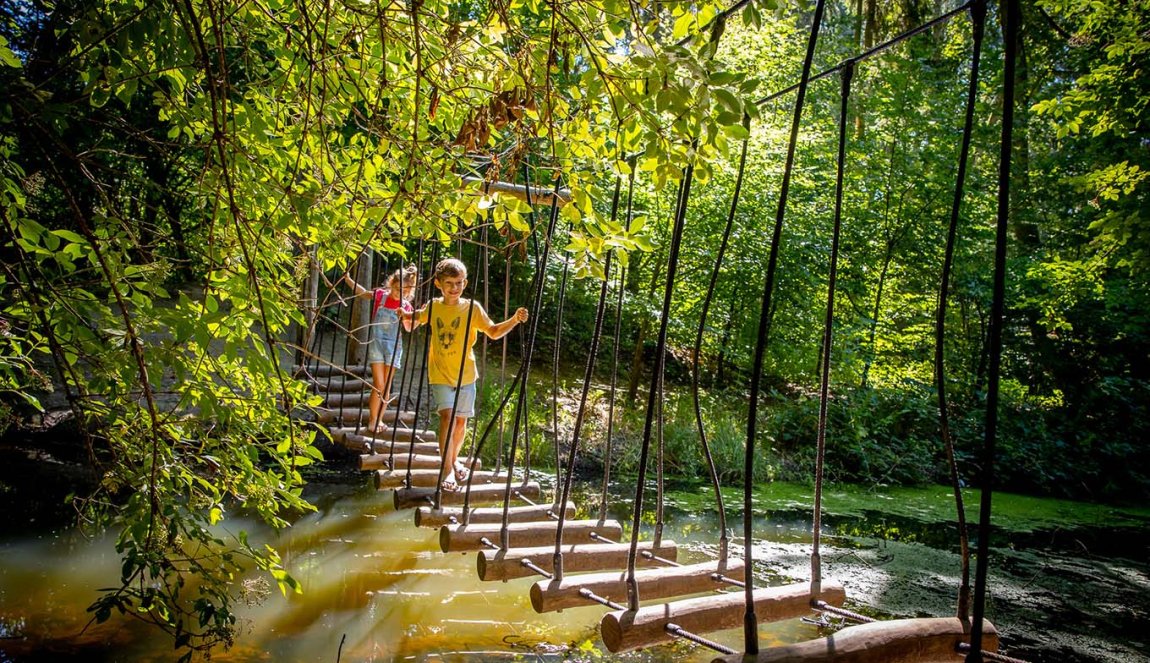 The Netherlands is a great place to visit with children, with a lot of fun farms and attractions with indoor and outdoor activities. Not everyone enjoys large-scale amusement parks or water parks but fortunately our country can provide plenty of original alternatives.
Geertjes Hoeve, located on the outskirts of Utrecht, may be a good option. Children will enjoy a host of farm animals as well as other activities that are mostly geared towards younger visitors. Climb on bales of hay, feed the small goats, ride a pony and laugh at the rooting pigs; these are just a handful of the activities here. Geertjes Hoeve also has a wonderful, extensive farm shop and a restaurant where they serve delicious, traditional Dutch pancakes and other delicacies.
Lelystad is home to the largest play forest in the Netherlands: the Belevenissenbos. This is a great place to have fantastic adventures, go camping, have a picnic and mess around in and near all kinds of water features. The forest is run entirely by volunteers and has no fewer than 140 pieces of playground equipment. It's highly likely you'll want to visit the Belevenissenbos again after spending a day there. Also good to know: toilets, changing rooms and showers can be found at the entrance.
Walking in springtime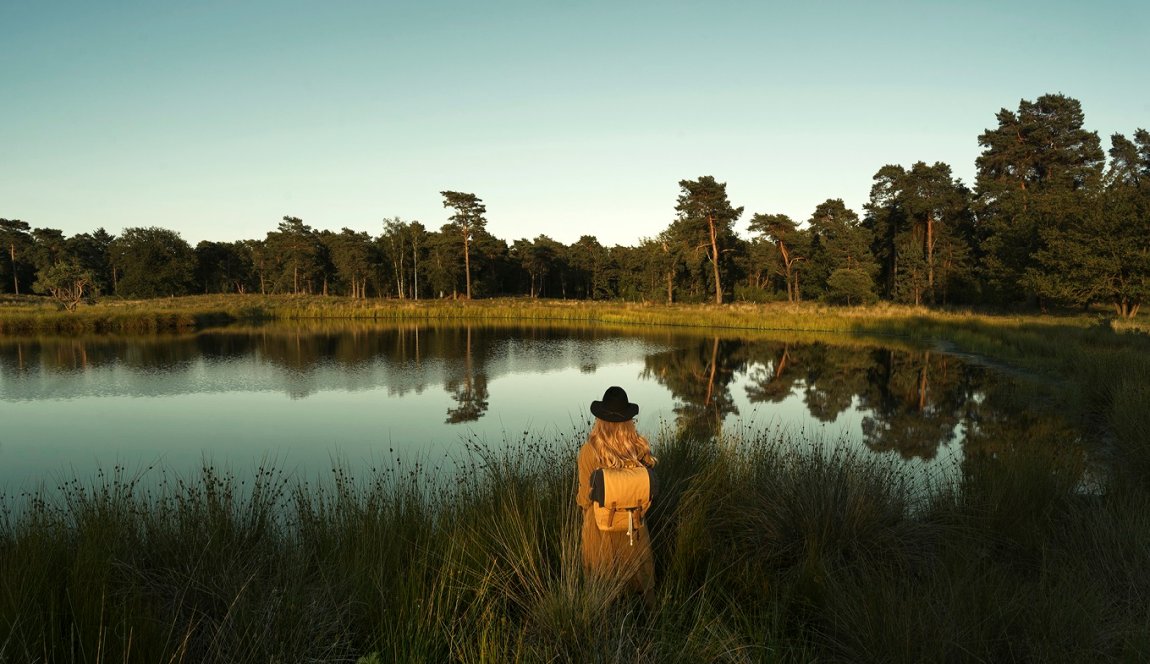 There are so many lovely parks where nature enthusiasts can walk or cycle to their hearts' content. The province of Limburg boasts the magnificent Maasduinen National Park. The Maasduinen is the longest belt of river dunes in the Netherlands and was created through a collaboration between water, wind and humans. So, typically Dutch.
Spring tips from Maarten Jacobi
The Netherlands is a feast for the eyes during spring, which is precisely why we asked Maarten Jacobi, editor-in-chief of photography platform Zoom.nl, about his recommendations for special locations to photograph.
Obviously, photography enthusiasts will want to visit the Bollenstreek, but you should also consider the Bloesempark (Blossom Park) in the Amsterdam Forest. It is stunning, especially during sunrise. I like to call this place 'Little Japan' because of its typical cherry blossoms that were once donated by the Japan Women's Club. The crack of dawn is an ideal time to visit because it's quiet as there are no tourists there yet and, above all, the light is truly amazing. It's a photographer's dream.

In spring, the fruit trees in the Betuwe, a region in the province of Gelderland, are in full bloom. Photographers should be sure to arrive in the morning. There is often a big difference between daytime and night-time temperatures in the spring, which creates mist and fog and a charming, fairy-tale-like ambience.

In spring, all kinds of animals, such as wild boars, slowly emerge from their hibernation. These animals are very active at dusk and you can see them scurrying about in areas such as

De Hoge Veluwe Nature Park

. It's a lot of fun and quite special to capture them on film.