Summer in the Netherlands
Sun, sea, beach – the Netherlands has all this to offer and more. Our country is a fantastic summer destination. Read on for top tips, activities and attractions.
Festivals, music and good food.
Beaches as far as the eye can see.
Special overnight stays and charming sidewalk cafés.
Summertime! There are so many ways to enjoy this season in the Netherlands. Let's state the obvious and suggest a visit to one of our beautiful beaches while enjoying the sun's warm rays. It comes as no surprise why holidaymakers and tourists love visiting the Dutch coast so much. Major seaside resorts like Scheveningen, Zandvoort and Renesse are enormously popular due to the miles and miles of sandy beaches, cozy restaurants on the boulevard, relaxing water sports and trendy beach clubs.
Busy Dutch beaches
Many hotels, apartments and even campsites are usually within walking distance of the sea, so many tourists often head to the beach on foot. They work on their tans, eat some super fresh fish at one of the many catering establishments and, above all, just relax and have fun. The only downside is that it can sometimes get a bit crowded. This is especially true in high season when it can be a challenge to find the perfect spot to put your towel.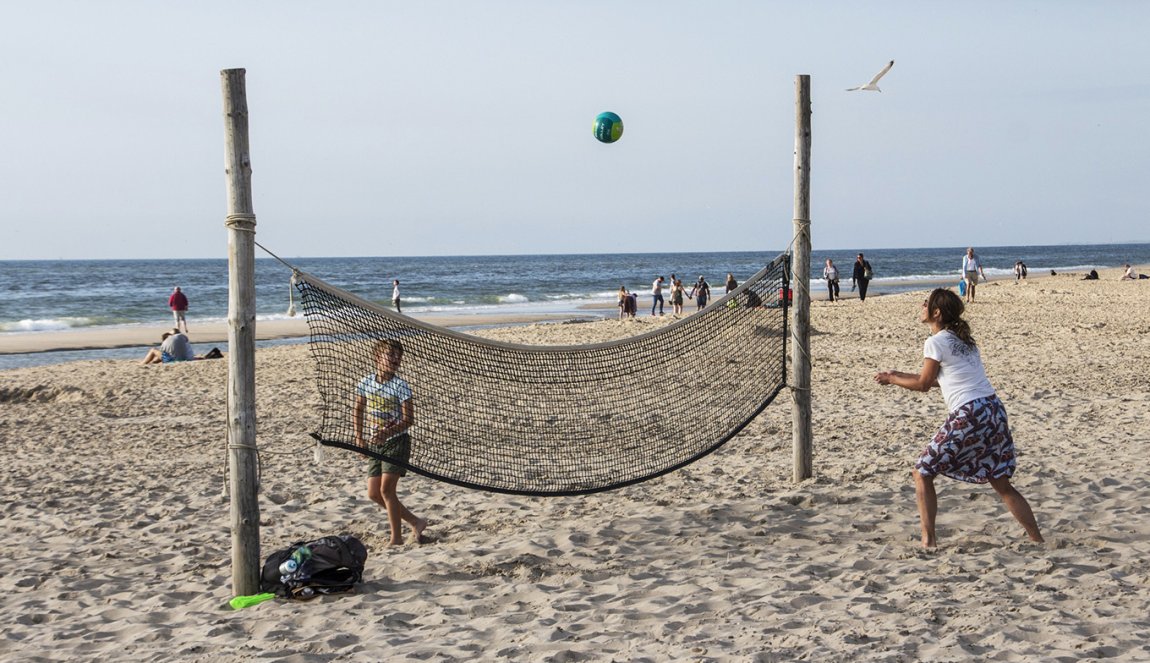 We suggest you stay a little longer in the Netherlands and see other sights on the weekends. Save the beach for weekdays, when they are less crowded.
We also have lovely beaches and lakes outside the major resort areas. There are a lot of undiscovered gems, such as the Maarsseveenseplassen lakes in the municipality of Utrecht or the Wijthmenerplas lake in Zwolle. Flevoland's largest city, Almere, has a coastline of more than 40 kilometers – perfect for water sports enthusiasts. Castricum is also a fine choice in this regard. It has the laid-back atmosphere of Bloemendaal and Zandvoort but is a lot less busy (for now).
Summer of festivals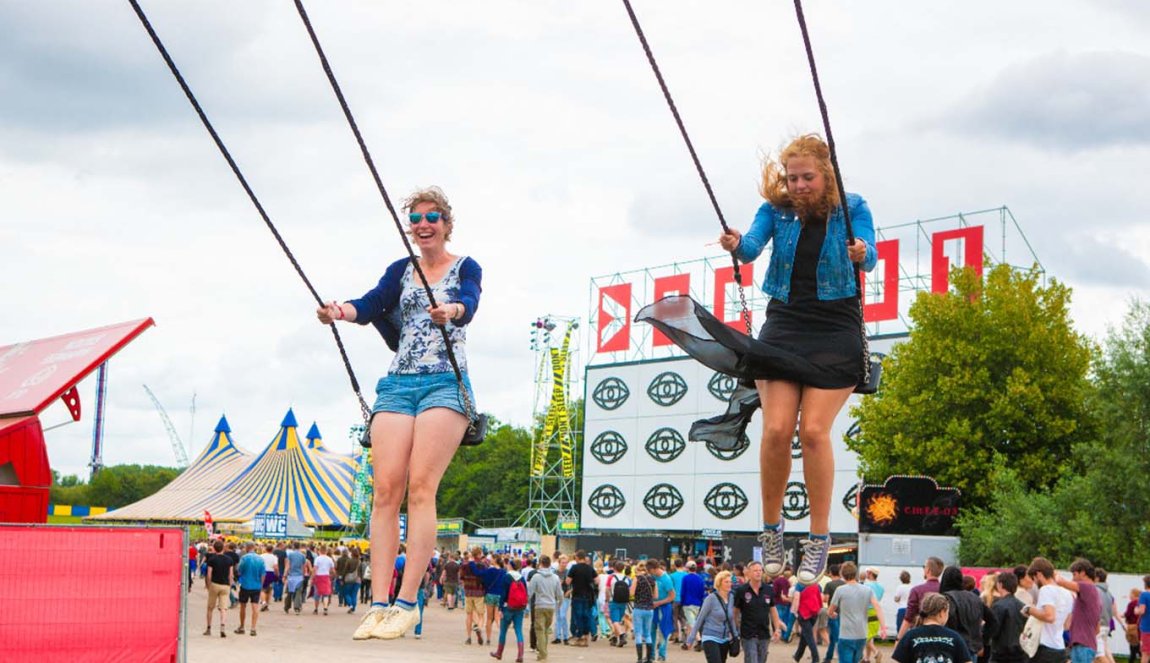 But it's not just about the beaches, because the Netherlands has so much more to offer during the summer. First of all: there is a huge festival culture in the Netherlands. Put on your sunglasses and some comfortable shoes and get dancing. Or, if the weather isn't cooperating, put on a plastic poncho and a pair of worn-out All Stars and create your own muddy choreography.
From Lowlands to Pinkpop and from Best Kept Secret to Decibel: there is a party for every music lover. But the average festival these days is about so much more than just dancing and drinking. Food trucks, pop-up restaurants and small bars provide an atmospheric and delicious balance. A festival is a great way to start your vacation in the Netherlands – and then stay on for another week or so.
Keep your wallet in mind though, because you can easily (and quickly) blow through your budget at festivals. The many food trucks and trendy bars will tempt you with their great food and drinks. Pulled pork, vegan burgers and gin & tonics are just three things you can get at almost every festival in the Netherlands. It's also a good idea to pack an extra bottle of water in your backpack when the sun is out.
De Parade is a good example of one such event. This is a colorful traveling theater festival that is held in our five largest cities during the summer. You'll enjoy good food, a variety of shows and a Martini bar, not to mention a swing carousel, photo booth and a cool silent disco.
No festivals going on or at least none nearby? Then pack a picnic and head to one of the many large parks. The parks in the big cities are especially good for enjoying the outdoors, having a barbecue and relaxing with drinks until late in the evening.
Taste the summer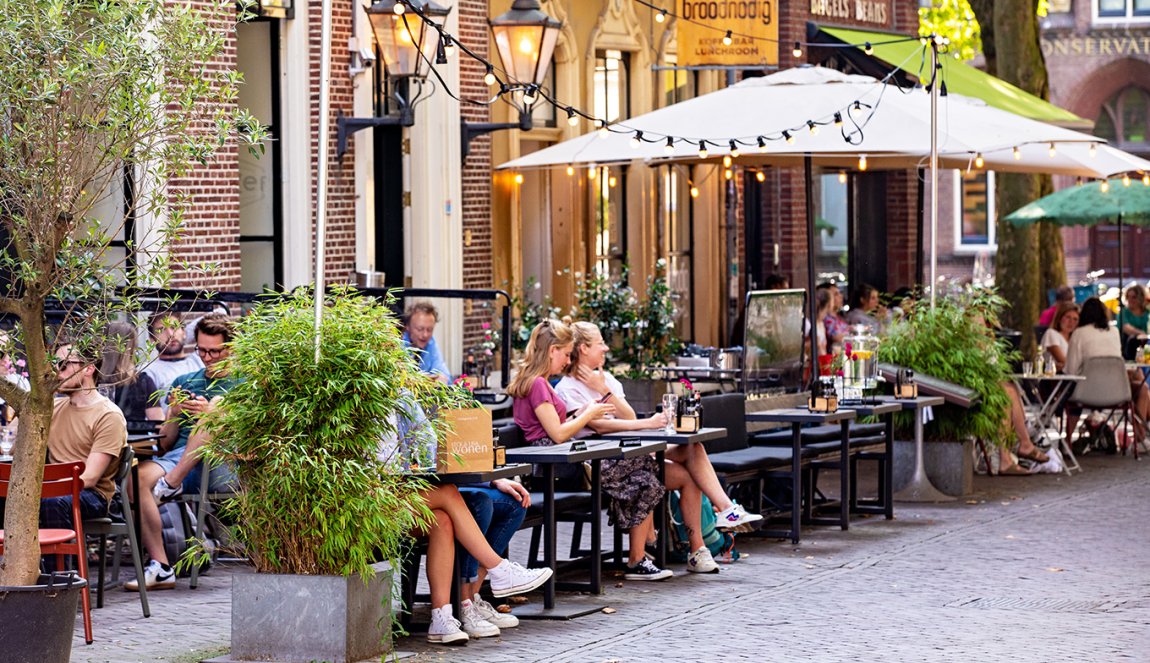 If you're visiting the Netherlands in the summer, the first thing you should do is have a drink at a sidewalk café. Whether you're in a big city, an out-of-the-way hidden gem or charming village, these cafés can be found practically everywhere.
They're particularly popular here because we have to enjoy them while we can. It's no secret that it is often windy and wet in the Netherlands. In the fall and winter especially, the best we can hope for is dull and overcast. Not exactly the best time to enjoy a bar snacks, draft beer and some nuts outside.
Which means that when the sun makes an appearance, even for just a little while, we emerge from our terraced houses and apartments and pretend we're not cold while wearing sunglasses and a windbreaker. Except during the summer, when it's usually nice and warm. So the hospitality industry set their tables and chairs outside, only to put them away again around midnight or later.
Culture shock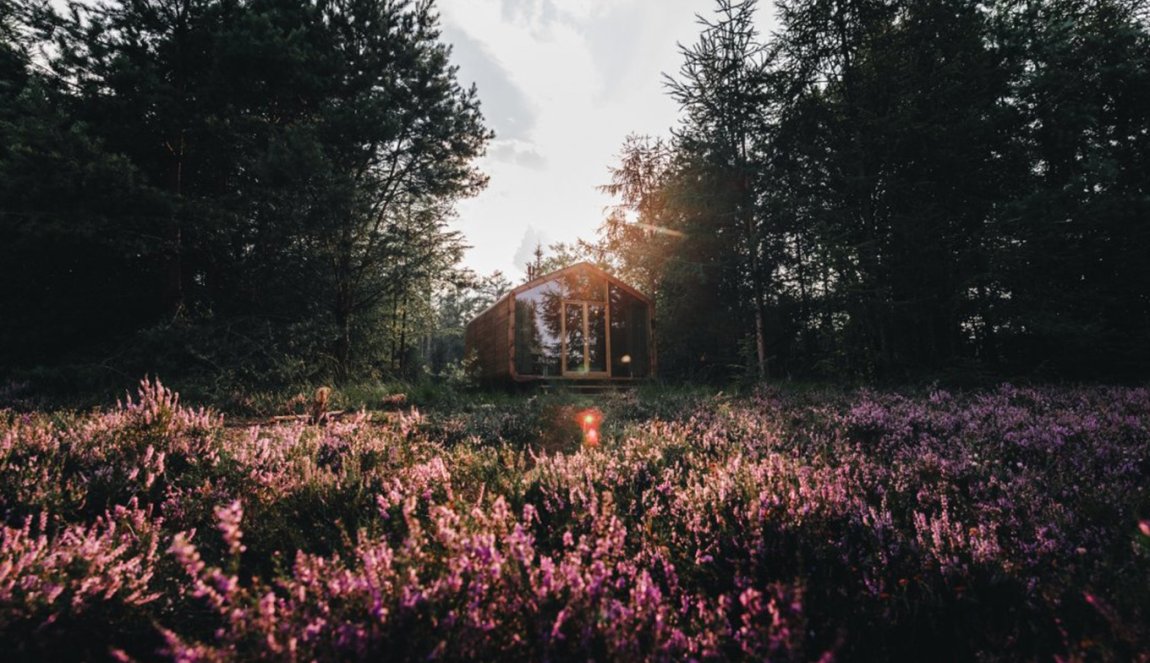 Okay, so we have beaches, festivals and sidewalk cafés but so do a lot of other countries. What makes the Netherlands really unique? In short: the Netherlands is not that big, so you can see and experience a lot of different things without having to spend days travelling.
One train ride is often enough for a culture shock. Within an hour, you can go from a big city to a vast forest and vice versa. For example, go off-grid in the Veluwe and follow it up with a shopping spree in Nijmegen. And if you visit a popular festival in Drenthe, with a bit of luck you can continue partying in the bigger cities of the Randstad region after the festival.
The expert: Sigrid Stamkot
Go cycling

Sports enthusiasts should try the original Bikepacking concept. Actually, this is just 'a cycling vacation', but with a sporty edge. Bikepacking Holland, an initiative of several hostels in our country, provides customized service and will help you find a nice route and bicycle-friendly accommodation at your preferred level of comfort. When booking, they also take typical cycling-related matters into account, such as whether there is good, safe storage for you bike and if there is a sauna where you can relax after a long trip. For example, take a trip through Drenthe or, for the more advanced cyclist, in and around Apeldoorn.

Visit Arnhem

Arnhem is a hip, creative design-minded city. But what many people don't know is that under the capital of Gelderland lies a completely hidden system of corridors Under the shopping streets of Arnhem are some 39 centuries-old cellars, which were completely restored in 2001. There is literally a lot of underground history there. A guide will tell you all about the history, while you are standing in the middle of it. How great is that?

Wellness and design

Nowadays, more and more attention is being paid to the interior decoration of wellness facilities, but this hasn't always been the case. With dull furniture and a run-of-the mill painting on the wall, it wasn't all that exciting. You'll be surprised by all the beauty that such an accommodation has to offer now. Examples include art focused on the region or, even better, paintings or works designed by the hoteliers themselves. And instead of a simple, traditional bubble bath, you now get one that invites you to jump in immediately. The Mori Tiny House in Nunspeet and the Lodges in Twente are good examples of this and definitely worth a visit.