Historically, windmills in Holland served many purposes. The most important probably was pumping water out of the lowlands and back into the rivers beyond the dikes so that the land could be farmed. In the fourteenth century, hollow-post mills were used to drive scoop wheels to drain the wetlands. The Molen de Roos in Delft began its life as a hollow-post type and was later rebuilt with a higher stone construction in the eighteenth century. Today it has been restored and is open for viewing. In Amsterdam, you can see the Molen de Otter, the only wind-powered sawmill left in operation.
Discover the numerous functions of various windmills.
Mills move water, saw wood or crush grain.
Visit one of the 1000 mills during National Molendag.
The windmills today
There are over 1000 windmills in Holland. Some are still being used for drainage, such as one or two of the nineteen in Kinderdijk. The Molen de Otter, still in operation in Amsterdam, is also used for drainage. The Molen de Valk in Leiden has been restored and now grinds grain once again. It is also a museum, a witness to the history of windmills in the area. The few mills that still turn are on the verge of losing power: with buildings around them getting higher, they can no longer catch the wind as they used to do.
Discover the windmills of Holland
Exploring windmills in Holland is an exciting thing to do. The Dutch have restored many of the historic sites. Once a year Holland holds "National Mill Day." Every second Saturday in May 600 windmills and watermills around the country open their doors to visitors. It's an opportunity to see some of the historic mills that are no longer open regularly. A fantastic way to see these mills is by bicycle. Talk to anyone at a tourist information office and they'll be able to give you a route by some of the most beautiful mills.
Spend the night in a mill?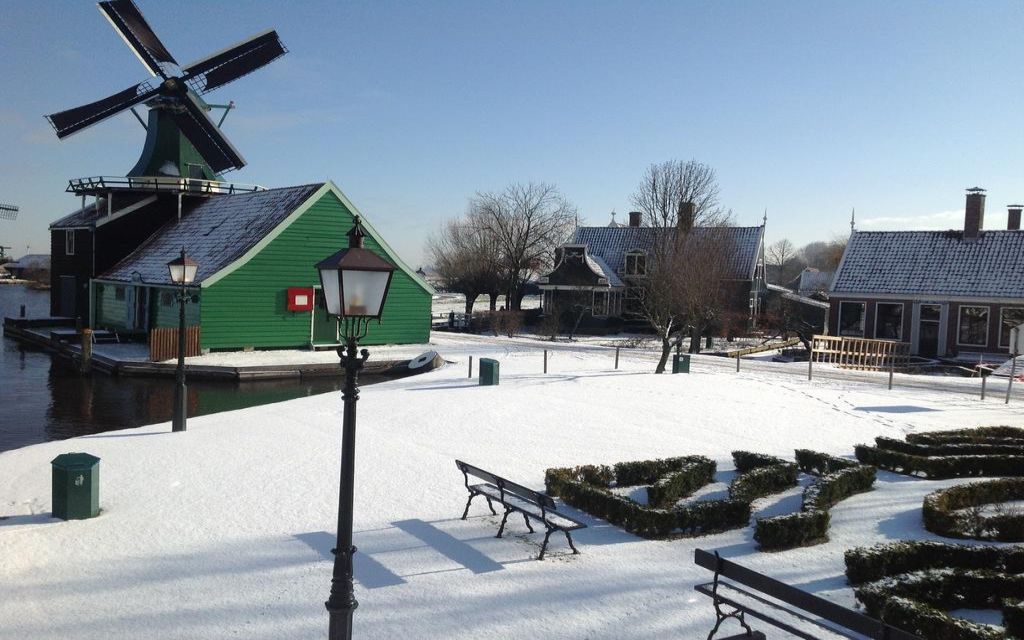 If you want to spend the night in true Zaan style, book a room at Heerlijck Slaapen op de Zaanse Schans. This Bed and Breakfast is furnished in the old Zaan style.