"Unique in its kind," announced Napoleon when he arrived at the Zaanse Schans. 600 windmills made up the world's first industrial area. Today, the 250-year-old windmill park is a fascinating open-air museum. The five biggest windmills in the world are located in the centre of Schiedam. The windmills of Schiedam are over 130 feet (40 m) high and played a major role in gin production. When it comes to beauty, the 19 polder draining windmills of the Kinderdijk win first prize. Kinderdijk is a UNESCO site and a masterpiece of water management in a typical Dutch landscape. Keep your camera ready, because there are more than a thousand windmills in the Netherlands that you can capture on film.
The best windmills in Holland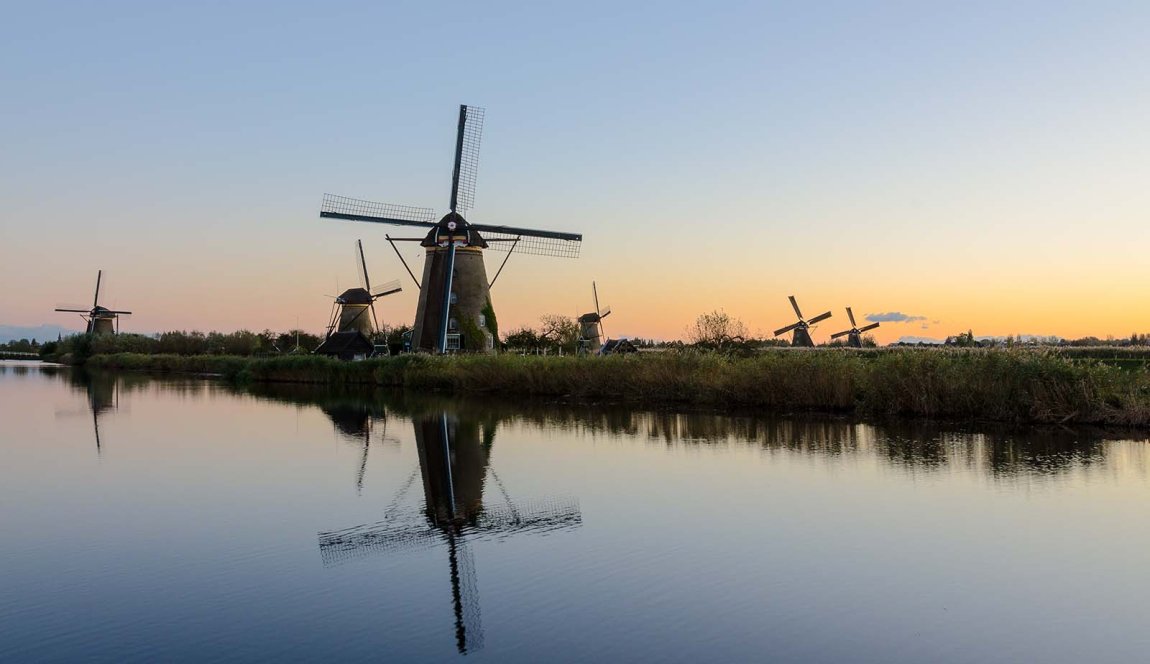 Category:

Read
Find out why the Kinderdijk windmills are on the UNESCO World Heritage list.
Discover more Dutch icons
© Keenan Barber

© Centraal Museum Utrecht

© Frans Lemmens via ANP / NBTC Mediabank