© Sander Stock via iStock
Discover the Netherlands in winter
Thinking about visiting the Netherlands in winter? Prepare for lots to see, do and explore during our country's colder months. It's a fantastic season to travel here: think twinkly lights reflected in canals, comforting seasonal food and beautiful winter landscapes. Read on to learn our top tips and recommendations for this time of year.
Atmospheric light shows.
Warm and comforting seasonal dishes.
Mesmerizing wintery landscapes and nature.
See twinkling lights, everywhere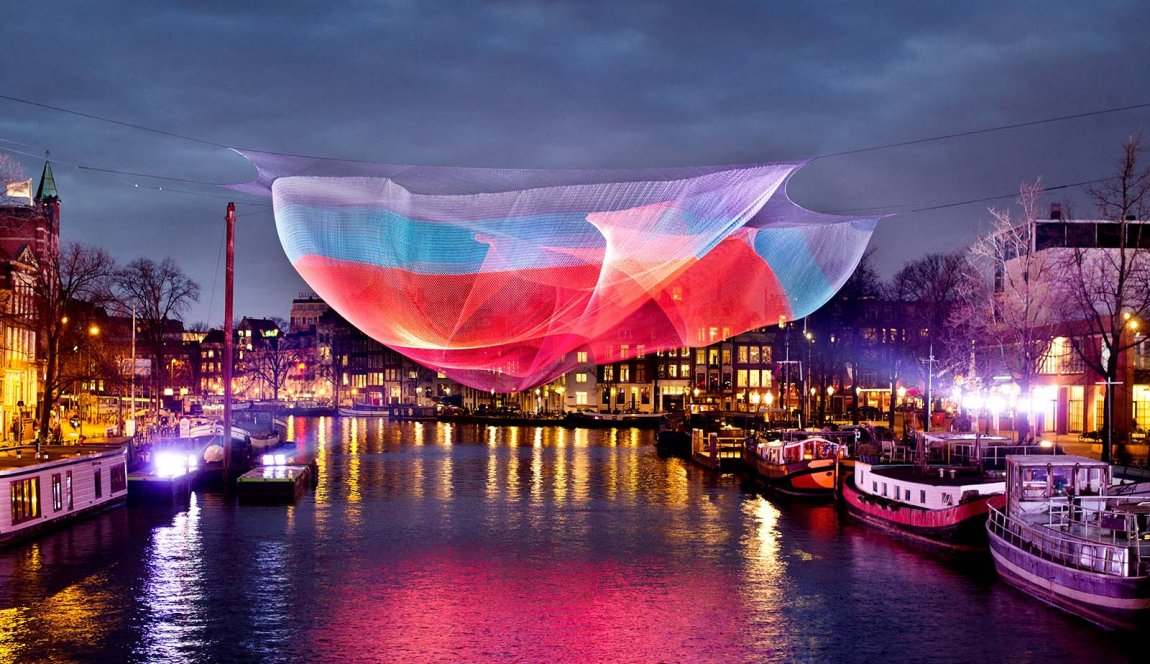 The winter months here are always sparkly, no matter what part of the country you're visiting. Even outside the Christmas period, you'll find streets, trees and bridges decked out in fairy lights. Several towns also host public light shows. At Utrecht Lumen, you can admire the city's beauty while taking in a series of light art during a pleasant three-kilometer walking route. In Zwolle, head to the Nederlands IJsbeelden Festival to see an impressive display of ice sculptures that glow against a wintery backdrop. And, of course, the famous Amsterdam Light Festival is always worth a visit. Book a boat trip to see the installations from the world-famous canals.
Walk through a winter wonderland
In Dutch, uitwaaien means to go for a walk in cold weather to feel refreshed and de-stressed. With a nip in the air, try it for yourself and blow away those cobwebs. The Netherlands, in general, is very walkable.
Dunes, heathlands, forests – these terrains are beautiful all year round, but there's something even more dazzling about them in winter. Take a hike through the Netherlands' countryside and discover local wildlife in areas such as the Hoge Veluwe in Gelderland, Nieuw Land National Park in Flevoland, De Maasduinen National Park in Limburg and the Schoorlse Duinen in North Holland.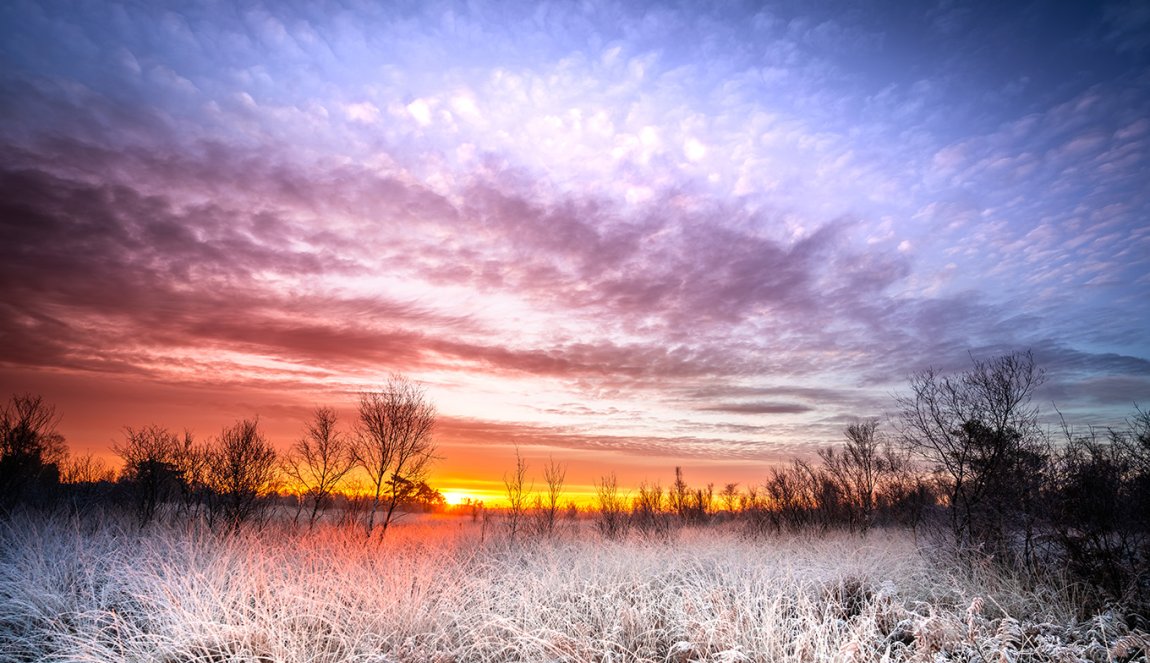 Skate your way through towns and cities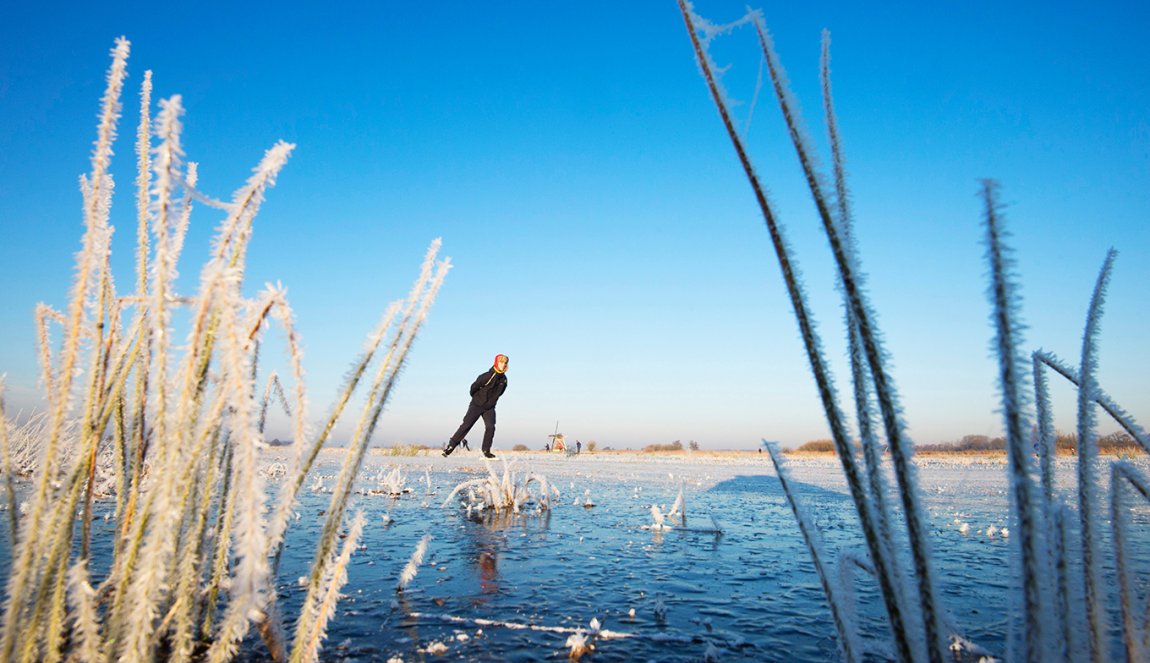 Ice skating is a favorite pastime here in the Netherlands. Perhaps no one captured this better than the Dutch painter Hendrick Avercamp (1585-1634), who became famous for his landscapes portraying people skating on frozen lakes and rivers. If you're lucky enough to visit when frost descends on the land, you may see one of Avercamp's wintery scenes in real life. Unfortunately, this doesn't happen every year. Yet, at the back of many closets here, you'll find a pair of skates waiting to be used. So if you're visiting during a particularly cold and frosty spell, look to the canals and waterways to see if people have taken to the ice. Many places also set up small ice rinks, often near landmarks or as part of Christmas markets. Skates are usually available for hire, so, if you're feeling brave, you might have a go yourself!
The Netherlands is also home to the Elfstedentocht, an epic 200-kilometer skating event that takes place through Friesland's 11 cities – when the conditions are right. Learn more from expert Wiebe Wieling below.
Discover seasonal art and culture events
The Netherlands is a top destination for those looking for art and entertainment. The shorter days and winter chill don't discourage this in the slightest. Shelter from the cold in one of many museums dotted around the country – you'll find many options in smaller towns and cities, just as in the major cities. We'd also recommend checking out the programs of theatre and music venues at this time of year. Het Concertgebouw in Amsterdam, for example, hosts productions of many seasonal classical favorites, alongside special events.
Or wrap up warm and stay outdoors. If you're travelling with children, we recommend Winter Efteling. From November to March, the 'Dutch Disneyland' transforms into a wintry playground with music, theatre and special performances.
If you're not so tied to keeping warm, there's something truly extraordinary you can try. On New Year's Day, around 10,000 people take to the country's coastline and lakes to take a dip. Wearing swimwear and orange woolen hats, hordes of excited swimmers run into the waters for a cool way to kick off the new year.
Christmastime in the Netherlands
Discover fun things to see, do and explore during the festive season in the Netherlands.
Read more
Shop at local markets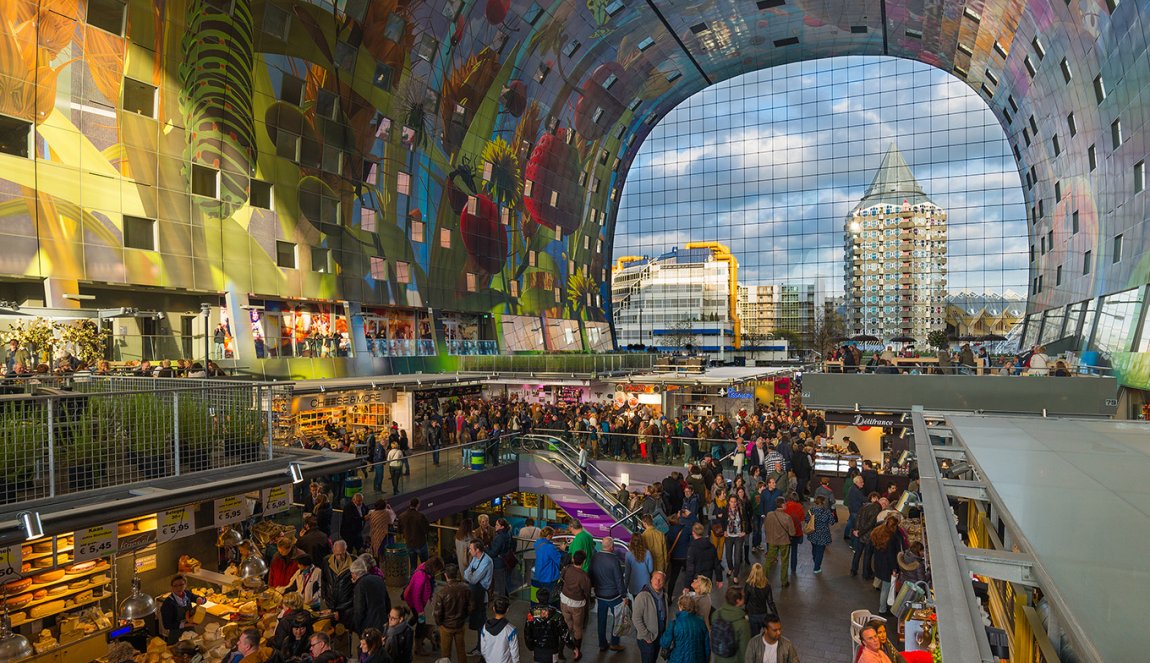 If you're in the country during the festive season, don't miss the Christmas markets held in many towns and cities. Find the perfect gift and feel the spirit of the season with mulled wine and your favorite holiday tunes. But keep in mind, these are not the only markets you can explore during winter. Beyond the holiday season, there are many other stalls to peruse.
Shelter from the rain at De Markthal in Rotterdam, where you can find food from all over the world. The building itself is a major tourist attraction due to its iconic archway and artwork. Looking to find your next favourite pre-loved clothing item? Head to the IJ-Hallen in Amsterdam, the self-proclaimed largest flea market in Europe. And for something more local, we recommend a quick search online to find weekly markets in areas outside the cities.
Tuck into a traditional Dutch meal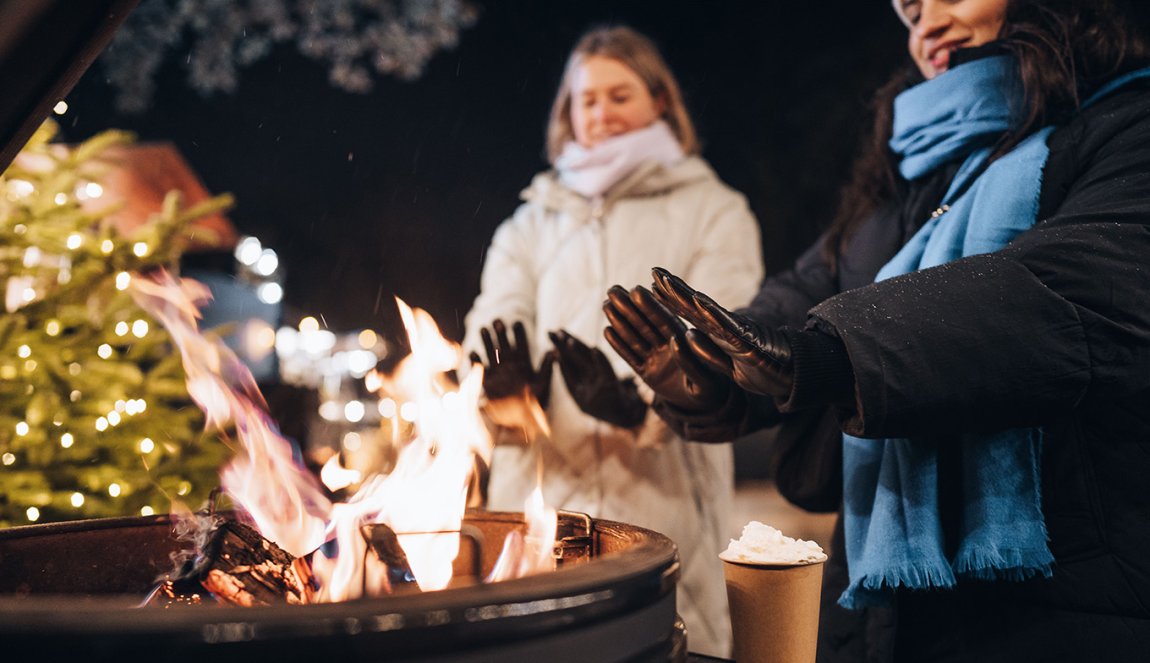 After a long day of shopping and sightseeing, settle down and fuel up with some hearty and warming Dutch favorites. Stamppot and hutspot are one-pot dishes of smoked sausage or bacon with creamy mashed potatoes, gravy and vegetables such as carrots, kale and endive. If you're in need of a sugary pick-me-up, Chocomel, a rich chocolate drink, will certainly do the trick. And we always recommend traditional Dutch apple tart – in equal measures crumbly, gooey and cinnamon-y. Other sweet wintery treats to try are kerstbrood ('Christmas bread', a sweet bread with candied fruit and filled with almond paste) and oliebollen (deep-fried buns with raisins and powdered sugar, often served at the end of the year).
The expert: Wiebe Wieling
The Elfstedentocht: a truly special event

The Elfstedentocht is a skating event that takes place in Friesland's 11 cities. Although the event is planned every year, it can only go ahead if the winter provides especially icy conditions. For this reason, the last Elfstedentocht took place in 1997. Skaters who take part must complete the 210-kilometer route by midnight.

Skating and the Netherlands

The Netherlands' love of skating is rooted in history. From the 17th to the 19th centuries and in the cold winters of 1940 to 1942, ice skating was an essential mode of transport. Using the country's many waterways, skating was simply the quickest and easiest way to visit family or reach work. Nowadays, when the same waterways freeze, skating is a social activity too. Getting outside with friends, feeling the wind and experiencing the Dutch landscape from a different perspective is the recipe for a perfect wintery day.

Exploring Friesland

With its many canals and lakes, skating and sailing are popular activities in Friesland. Both offer a very special way to take in the province's beautiful and diverse nature and landscapes, including the Frisian islands. Here you'll feel like you're in a different country altogether.

Winter traditions

On December 5, Sinterklaas is celebrated in the Netherlands. Quite comparable to Christmas, on this day, families meet and children receive gifts from Sint Nicolaas. It's traditional for friends and families to write poems and make homemade gifts – also known as a surprise – for one another, and it's an occasion to socialize, eat good food and celebrate.