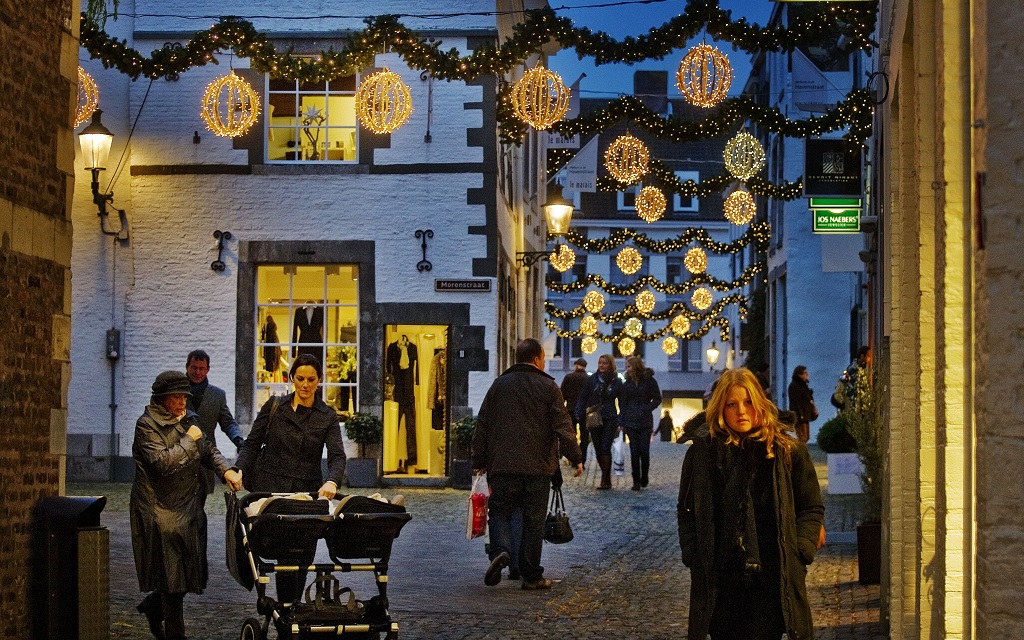 Beautifully lit shopping streets, wonderful shop windows and a range of Christmas markets. Go Christmas shopping in Holland and discover how welcoming the Dutch winter can be.
Plan a city trip in December to do your Christmas shopping.
Discover the Dutch Christmas markets in many big cities.
See the beautifully decorated shop windows and department stores.
Why should you go Christmas shopping in Holland?
Christmas lighting in the streets, fantastic shop windows, cosy moments spent in cafés and restaurants – Christmas time in Holland is truly wonderful. If you want to go for a trip around Christmas and have some Christmas shopping to do, you could do worse than spending the weekend shopping in one of Holland's welcoming cities.
Christmas markets
Amsterdam is the obvious choice, of course, but Leiden, Maastricht and The Hague also join in the Christmas fun. Many cities have brightly lit ice-skating rinks with koek en zopie (wintry snacks and drinks typically enjoyed during ice-skating in Holland). Most cities also have big Christmas markets. Well-known markets are held in Dordrecht (Dordrecht Christmas market) and Maastricht (Maastricht Christmas market), with hundreds of stalls overflowing with great gifts, living nativity scenes and craftsmen showing off the old crafts. The ultimate Christmas atmosphere can be experienced during the Dickens Festival in Deventer, which takes the city back to the nineteenth century and Charles Dickens's world.
Indoor shopping
And there is plenty of shopping to do if the weather gets too cold for you. You could visit our beautiful department store such as De Bijenkorf, that sells luxurious and popular brands. There are also many indoor shopping malls.