In a country as richly endowed with waterways as Holland, public transport by water is an important feature. So it makes sense that Holland features various ferry services to take you from A to B.
Read more about ferry services in Holland.
Visit the Kinderdijk windmills by ferry.
Discover the Wadden Islands by boat.
The Amsterdam ferry
Several ferry lines and water taxis operate in and around Amsterdam, such as the ferries that cross the IJ River from Amsterdam Central Station (back entrance) to the district of Amsterdam-Noord. If you want to visit the EYE Film Museum, for instance, take the ferry from Central Station to Buiksloterweg. The ferries in Amsterdam are free of charge. Departure times are specified on notice boards at the dock.
Waterbus Rotterdam & Dordrecht
The Waterbus is a quick service between Rotterdam and Dordrecht. This is a paid service; you can use an anonymous OV-chipkaart (smart card) or a single-use chip card. You can bring your bicycle free of charge. Please note that the Waterbus has different summer and winter schedules, so you should inquire about current departure times.
Water taxis
If you want to get around in Rotterdam in a quick and out-of-the-ordinary way, give Watertaxi Rotterdam a try. Watertaxi Rotterdam has about 50 stops in Rotterdam and the surrounding area and is not just fast but offers a fantastic way to experience Rotterdam from the water as well. Fares depend on the size of your group and the distance, so inquire about the possibilities beforehand.
Amsterdam also has a water taxi service, which transports you over the city's canals quickly and comfortably. You can board the water taxi in several locations throughout the city. The main station can be found at the VVV tourist office on Stationsplein square at Amsterdam Central Station. The tourist office can provide more information about the service schedule and rates.
Driehoeksveer to Kinderdijk
The Driehoeksveer ferry is a daily service between Ridderkerk, Krimpen a/d Lek and Kinderdijk. The Driehoeksveer is a perfect way to visit the Kinderdijk windmills. You can take your bicycle or scooter with you. Tickets cost €2,- for adults and €1,25 for children. Inquire about the service schedule with current departure times beforehand.
Wadden Islands
The Wadden Islands were declared a World Heritage Site in 2009 and consist of the inhabited islands of Texel, Vlieland, Terschelling, Ameland, and Schiermonnikoog. The islands all have a unique, individual style and you can get there by boat.
Texel is accessible from Den Helder (North Holland), with a double deck ferry departing every hour. It takes 20 minutes to reach the island. You can bring your car.
You can get to Vlieland and Terschelling by boat from Harlingen (Friesland). The regular ferry takes you to the island in 1.5 hours while the fast ferry takes 45 minutes.
The trip to Terschelling from Harlingen by regular ferry takes 2 hours and the fast ferry about 45 minutes. The ferries make several round trips daily.
Ameland can be reached from Holwerd (Friesland), and the trip takes about 45 minutes. It is possible to take your car with you but you need to book a place in advance.
The ferry to Schiermonnikoog leaves from Lauwersoog (Groningen) and runs about four times every day. Lauwersoog is easy to reach by car or public transport from Groningen or Leeuwarden.
Tip!
Ask about current departure times and fares for the Wadden Island ferries at the local VVV tourist office.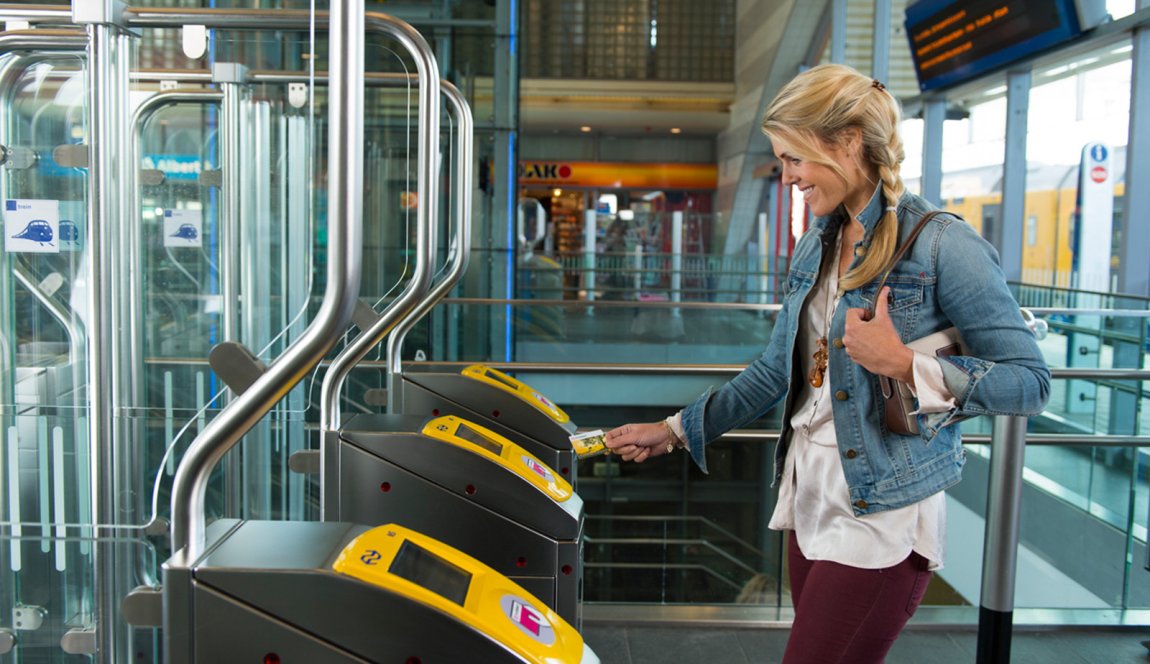 Easy check in and out with OVpay or the OV-chip card.