© NBTC / Castles & Country Houses storyline
Homes to the Dutch Royal Family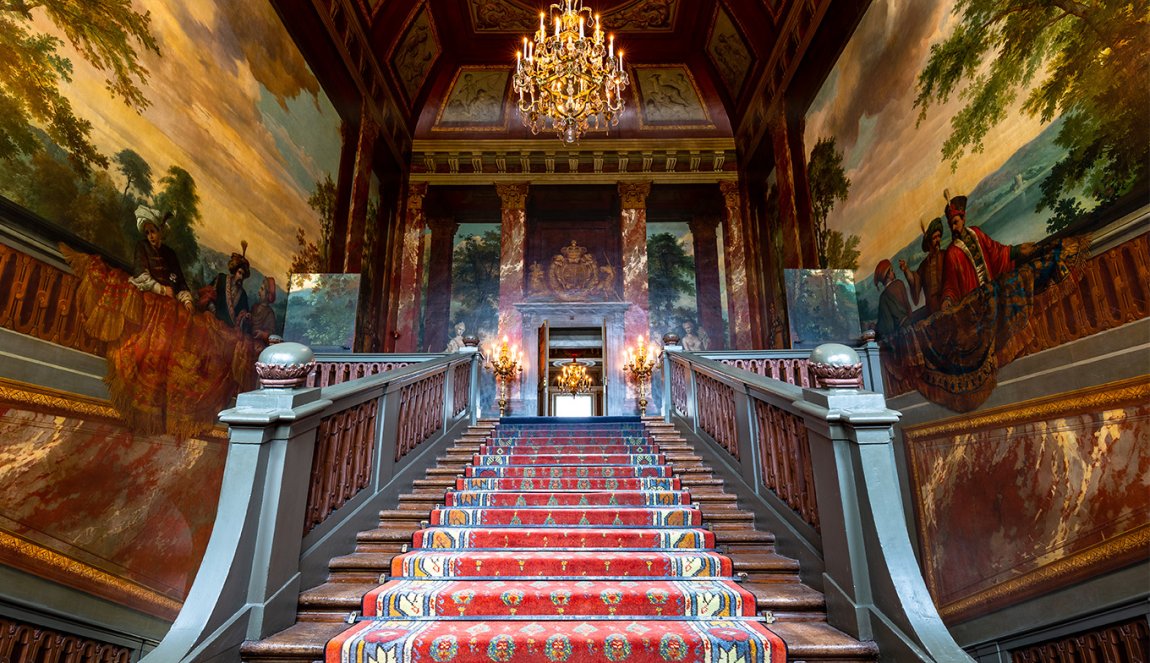 Many castles in Holland were built to house royalty and members of the aristocracy. One of the most prominent was built by stadtholder Willem III and his wife Mary Stuart. Palace Het Loo in Apeldoorn was designed for lavish royal parties and incorporated extravagant architecture in its design. In 1689, the couple took the throne of England, Scotland and Ireland, and proceeded to redesign the castle to reflect their grand royal status. This beautiful palace became home to subsequent royals, and was considered a favorite of Queen Wilhelmina (1880-1962), who returned to it after World War II, even hosting Winston Churchill as a guest for some time.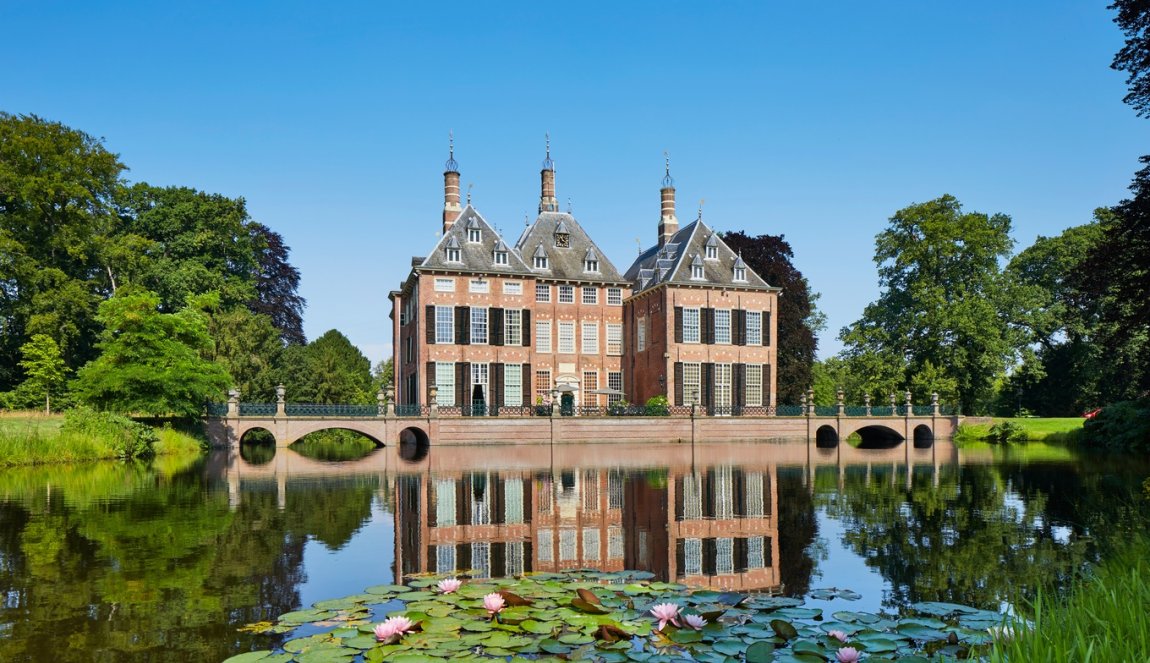 Castle Duivenvoorde was largely occupied by the Van Wassenaer family, and became a museum in 1963. Bergh Castle also housed many members of Dutch royalty, the most notable being Willem van den Bergh, who married Maria van Nassau in 1556, the sister of William of Orange. The youngest daughter of William of Orange, Emilia van Nassau, lived in Castle Wijchen for a period.
Literary figures and scholars
Pieter Corneliszoon Hooft (1581-1647) was son of the mayor of Amsterdam and held many prestigious positions which allowed him to call the magnificent Castle Muiderslot home, although he was best known for his work as a writer.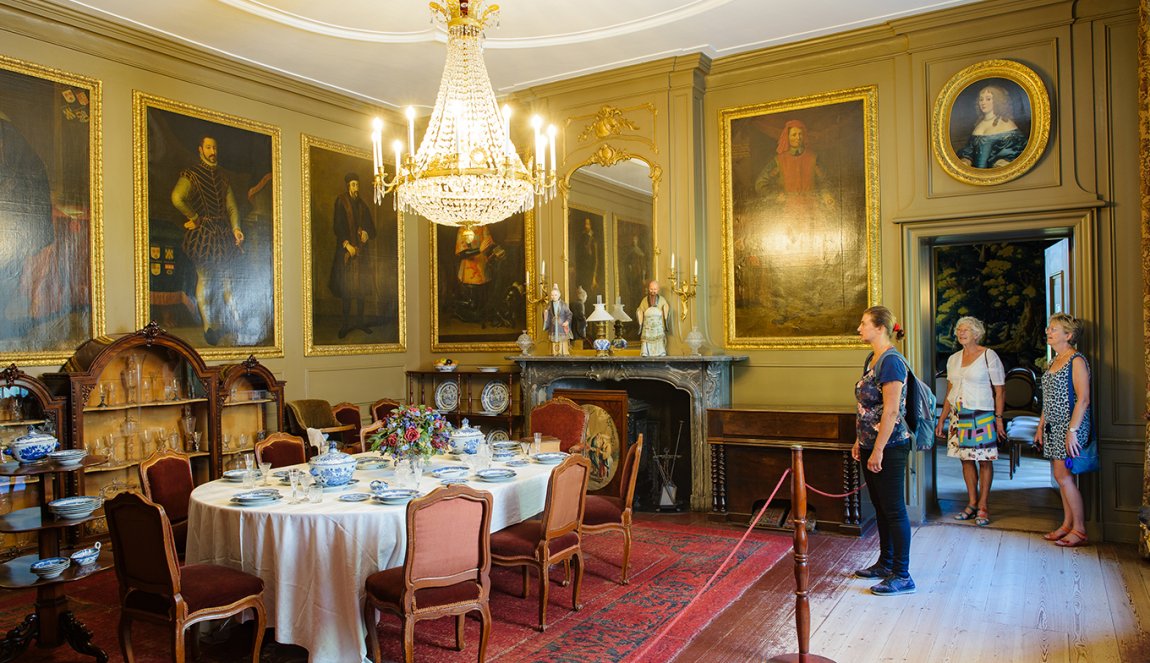 Slot Zuylen Castle in Utrecht has another interesting literary history. Belle van Zuylen (Isabelle de Charrière) was born in the exquisite castle in 1740. From here, Van Zuylen penned novels, poems and plays that called societal norms regarding the position of women into question. Having spent several years in Paris and Geneva, she preferred to write in French, meaning her work was more famous abroad than in her home country.
Holland's trading legacy also paved the way for a rising interest in science and botany, as ships returned with cuttings and seeds from all around the world. This abundance of never-before-seen plants inspired botanists such as Carl Linnaeus to visit Leiden University and its prestigious Hortus Botanicus in 1735, invited by the esteemed Herman Boerhaave. During his time as rector of the university, Boerhaave stayed in the chic Castle Oud-Poelgeest.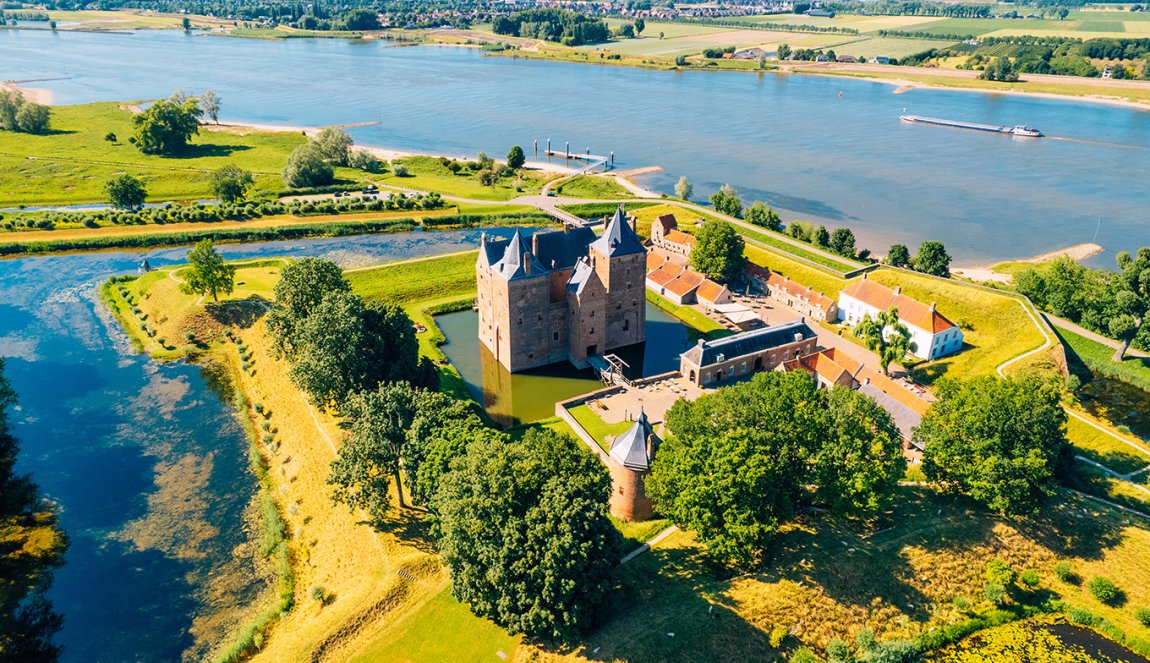 Another notable scholar was Hugo Grotius (Hugo de Groot), who is widely regarded as a founder of international law. Grotius was imprisoned in Loevestein Castle from 1618 to 1621 during a religious dispute, but successfully escaped and fled to Paris.
Politicians and leaders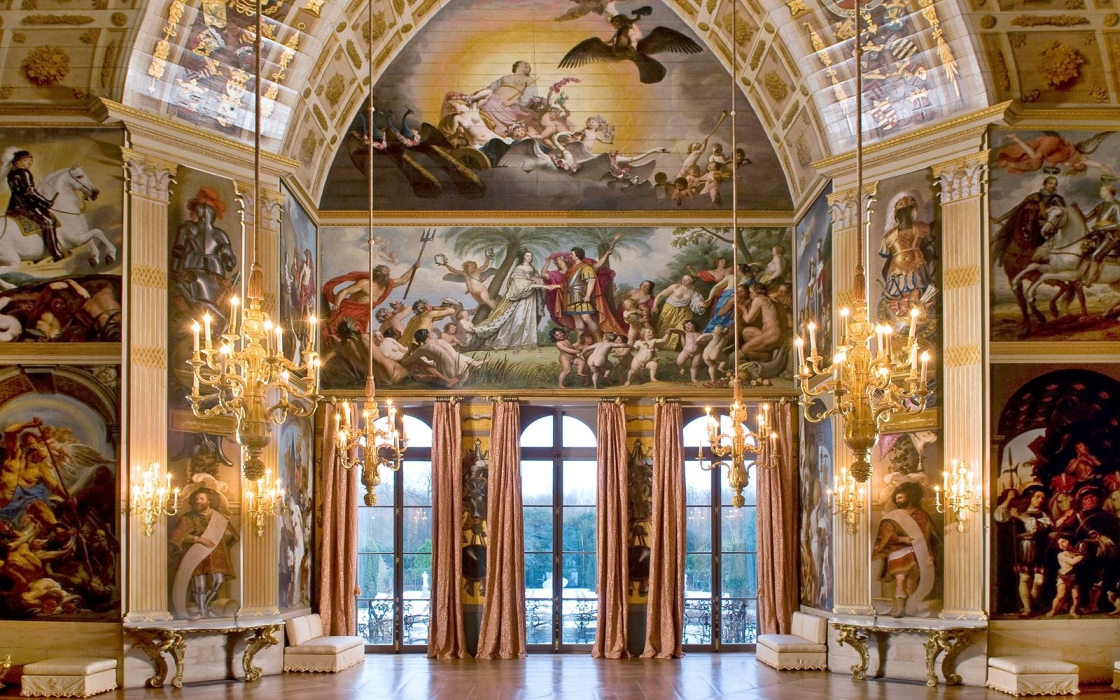 Other famous names to have resided in Dutch castles include none other than Napoleon Bonaparte's younger brother, Louis Bonaparte, who became King of Holland in 1806. King Louis resided in Huis ten Bosch Palace in The Hague, and also spent time in Oud-Amelisweerd, Palace Het Loo and Soestdijk Palace. He later relocated to Villa Welgelegen in Haarlem, where he lived until 1810 when his brother forced him to abdicate the throne.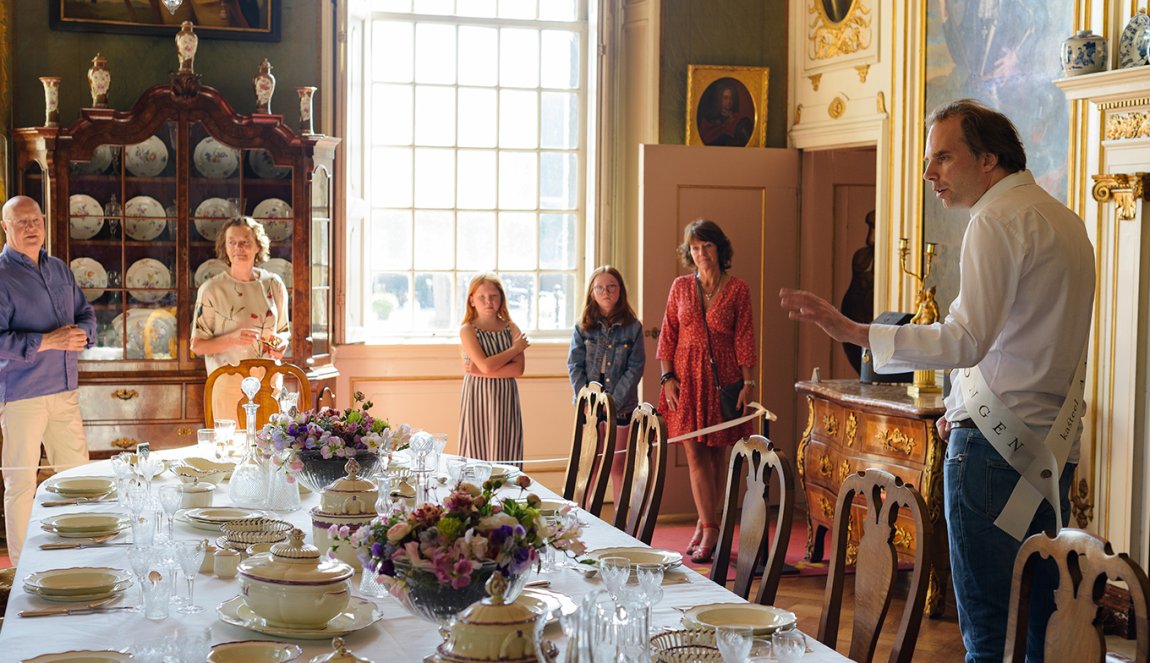 The last German Emperor Wilhelm II famously went into exile in Holland in 1917. He first fled to Amerongen Castle and then took up residence at the smaller, but no less lavish, Huis Doorn.

Watch this video: Famous castle residents and guests
Socialites, famous names and the Hollywood A-list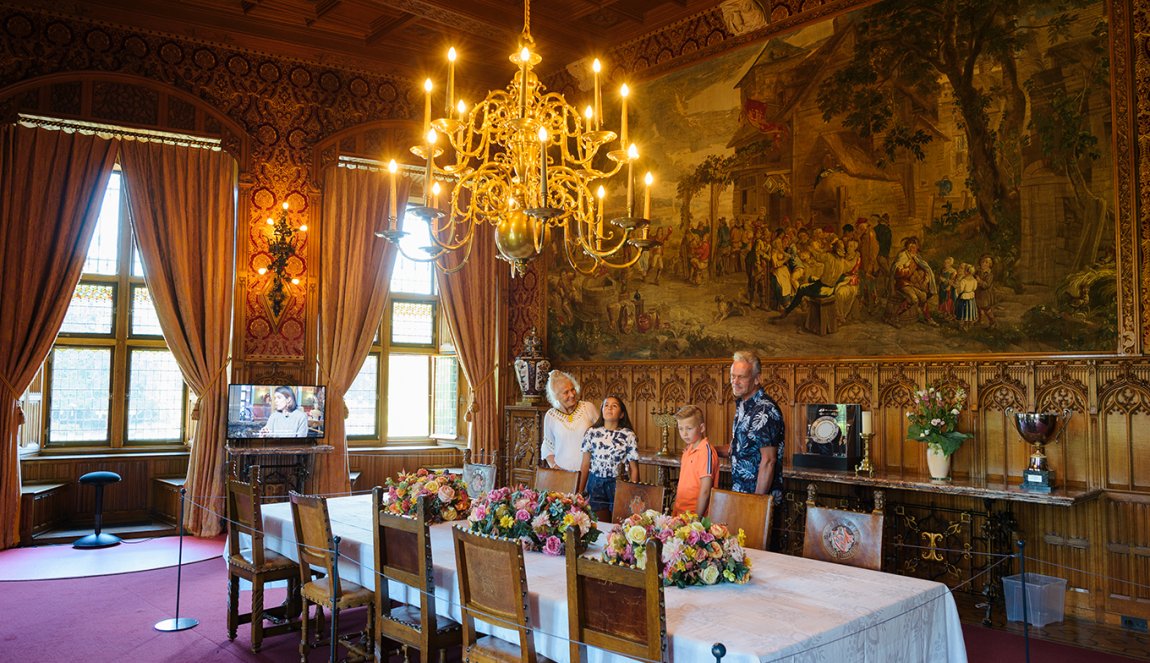 An impressive title naturally requires an extravagant home, and Baroness Hélène van Zuylen van Nijevelt van de Haar is no exception. Born into the Rothschild banking family in Paris, the heiress married the Dutch Baron Étienne van Zuylen in 1887. Her parents disapproved of her marriage and in a demonstration of their outrage, left her childhood home to the French government. Undeterred, the newlyweds set about renovating De Haar Castle in neo-gothic grandeur with the Rothschild family money.
Recognized as one of the most luxurious castles in Europe, De Haar Castle attracted a great deal of attention. The Baroness loved to entertain and it became tradition for her family to reside here every September, entertaining famous names at lavish parties. Guests over the years have included Brigitte Bardot, Yves Saint Laurent, Coco Chanel, Joan Collins, Gregory Peck, Maria Callas, and Roger Moore. Today, the castle is open to the public, giving visitors from around the world a chance to experience its splendor.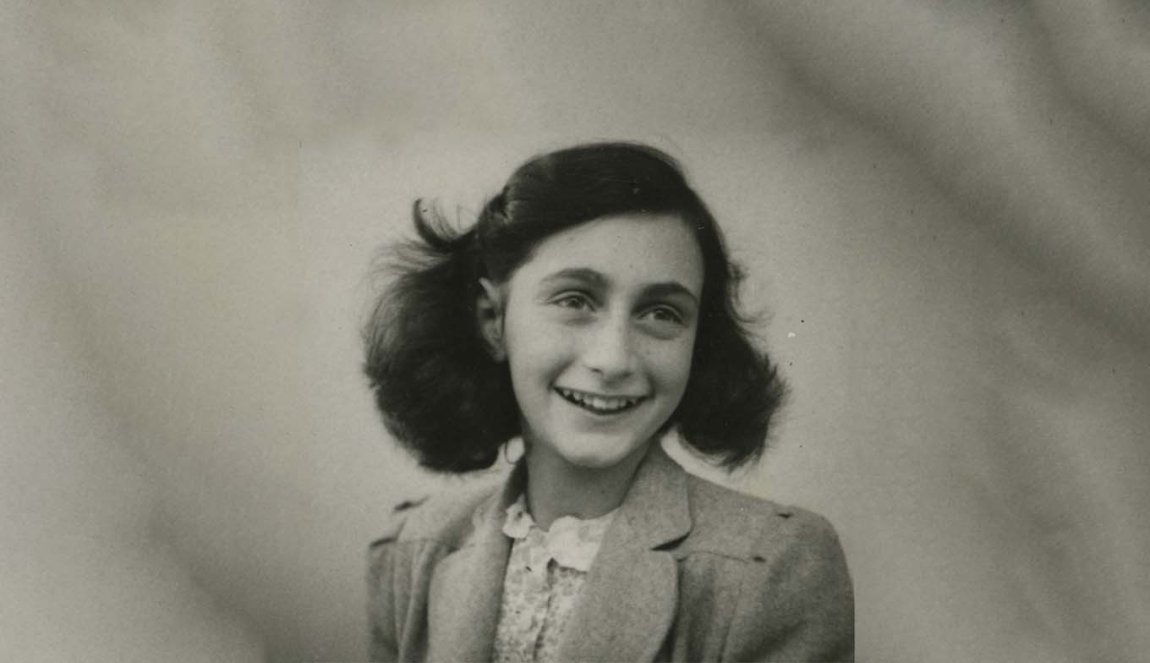 Although not famous at the time, Otto Frank and his daughter Anne Frank visited Groot Warnsborn, by Arnhem, on vacation in September 1941. From here, she wrote and sent a postcard to her grandmother. The visit occurred only months before this Jewish family was forced into hiding in the Achterhuis in Amsterdam – now the site of the Anne Frank House.
We recommend
If you're inspired to live in luxury like these famous guests, treat yourself to an overnight stay in a castle.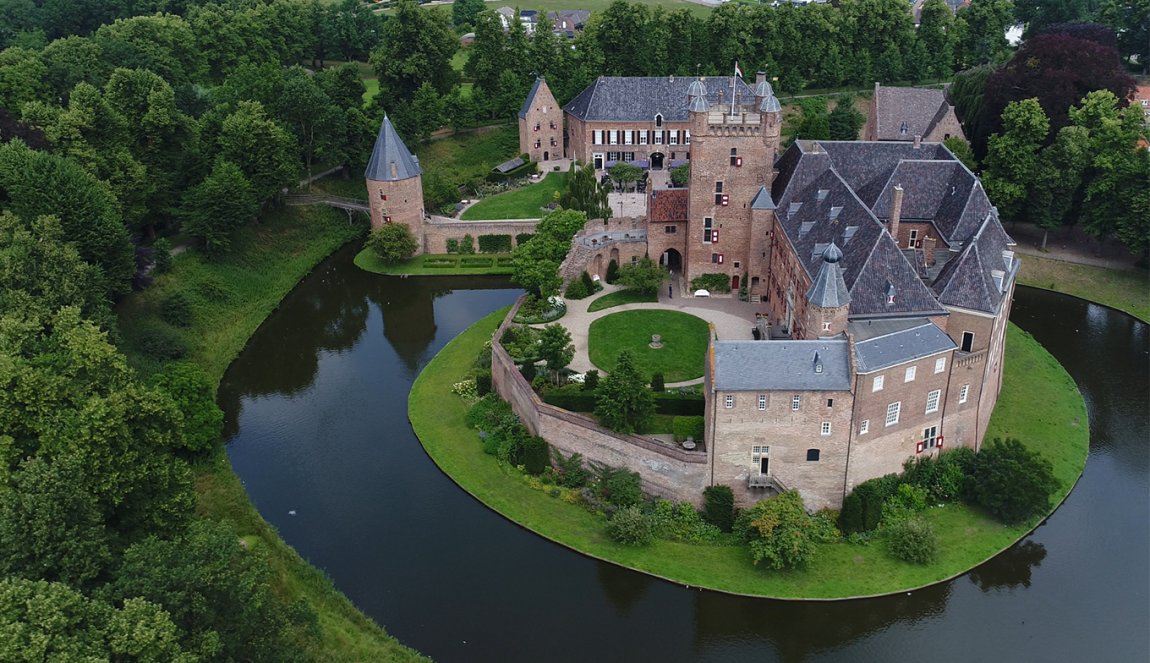 Check out the castles you can stay in here. Book your own room at a hotel on the coast, in pleasurable Limburg, or surrounded by nature in the Veluwe.