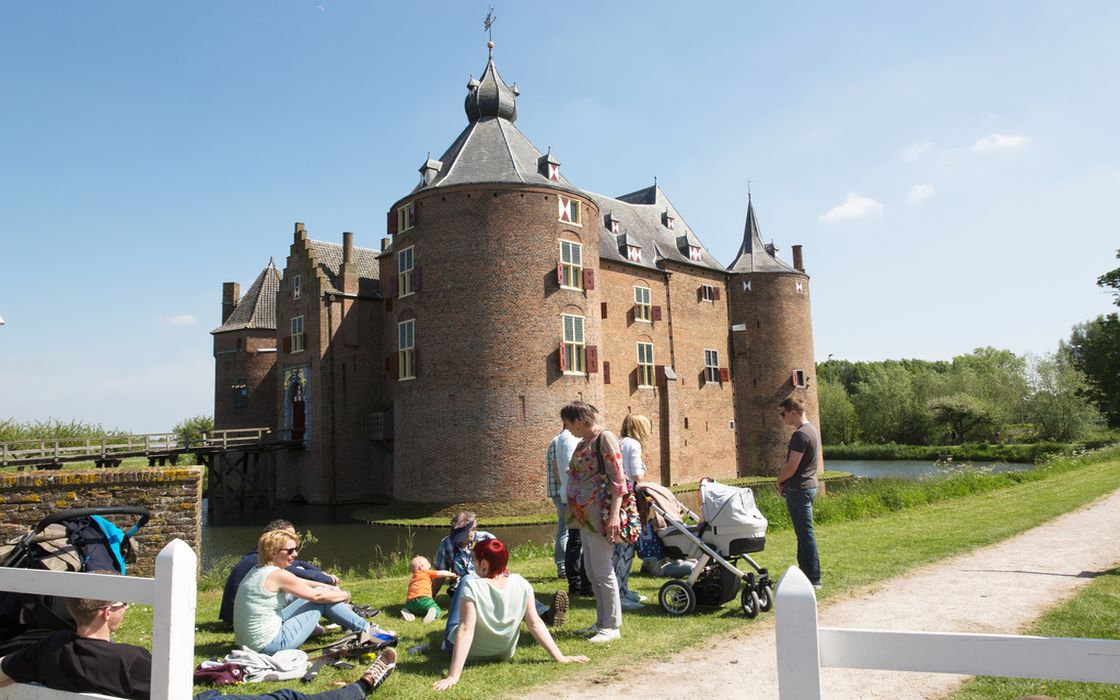 The castles and country estates are often located in the most beautiful natural surroundings. There are various walking routes around castles. Stroll along the paths in the castle parks and gardens or follow walking routes that lead you through the country estates and the nature that surrounds them.
Enjoy the many beautiful castles in the Netherlands.
Walk around Amerongen Castle and along the Twickel estate.
Go for a walk using our handy route maps.
© iStock
Walk around Amerongen Castle
Amerongen Castle is one of the few castles in the Netherlands that is located on the floodplains outside the dikes. It is one of the best-preserved country estates from the Dutch Golden Age. Surrounding Amerongen Castle is an 11-kilometre walking route, of which at least 90% is over unpaved paths. The walking route takes about 2 hours and 45 minutes. The route is not signposted, but it is easy to follow using the drawing and description from the attached download.
Download the walking route around Amerongen Castle.
Walking around Twickel estate
Stroll around the largest private estate in the Netherlands, Twickel. The Twickel estate consists of at least 4,000 hectares and is located in the east of the Netherlands. Its gardens are also known as Twente's Garden of Eden and display garden history since the Renaissance. The walking route around Twickel is 17 kilometres but can be shortened to a 10 kilometre route that takes about 2.5 hours.
Download the Twickel estate walking route.
Cycling Routes around Castles