1. Restaurant Brasserie Euromast
Euromast is the famous icon of the city of Rotterdam, which offers breath-taking views. You can even have dinner while enjoying the view! Its kitchen prepares wonderful sustainable, fresh products every day. Moreover it is a child-friendly establishment. Let the tens of thousands of lights of Rotterdam act as the background for your dinner – this is ultimate enjoyment with a perfect view of Rotterdam! Please note that Euromast is an attraction so you must always pay an entrance ticket. In return, you get to admire this extraordinary location.
Address: Parkhaven 20, Rotterdam
2. Villa Augustus
It used to be a water tower and pump building but today it serves as a hotel and restaurant: Villa Augustus. The restaurant is located amid the vegetable plot where most of the ingredients are cultivated. The menu changes each season, reflecting the seasonal produce available. The chef is especially proud of his wood furnace, which is used to grill or bake dishes. You can be certain that you will enjoy a great and special dinner at Villa Augustus!
Address: Oranjelaan 7, Dordrecht
3. Restaurant De Kas ★☆☆
The former greenhouse with its eight metre walls used to belong to the city of Amsterdam. Today, however, it houses De Kas, a unique restaurant. Everything revolves around pure ingredients, which are grown in the adjacent vegetable and fruit garden. Dine in beautiful surroundings and let De Kas provide a culinary surprise. Good to know: Guided tours of the gardens are offered from May to October.
Address: Kamerlingh Onneslaan 3, Amsterdam
4. Restaurant Chateau Neercanne
It is located in a castle and offers a gorgeous view of the gardens and beautiful surroundings. The wine cellar in candle-lit caves is the perfect décor for an aperitif. Chateau Neercanne promises a culinary experience that you won't easily forget.
Address: Cannerweg 800, Maastricht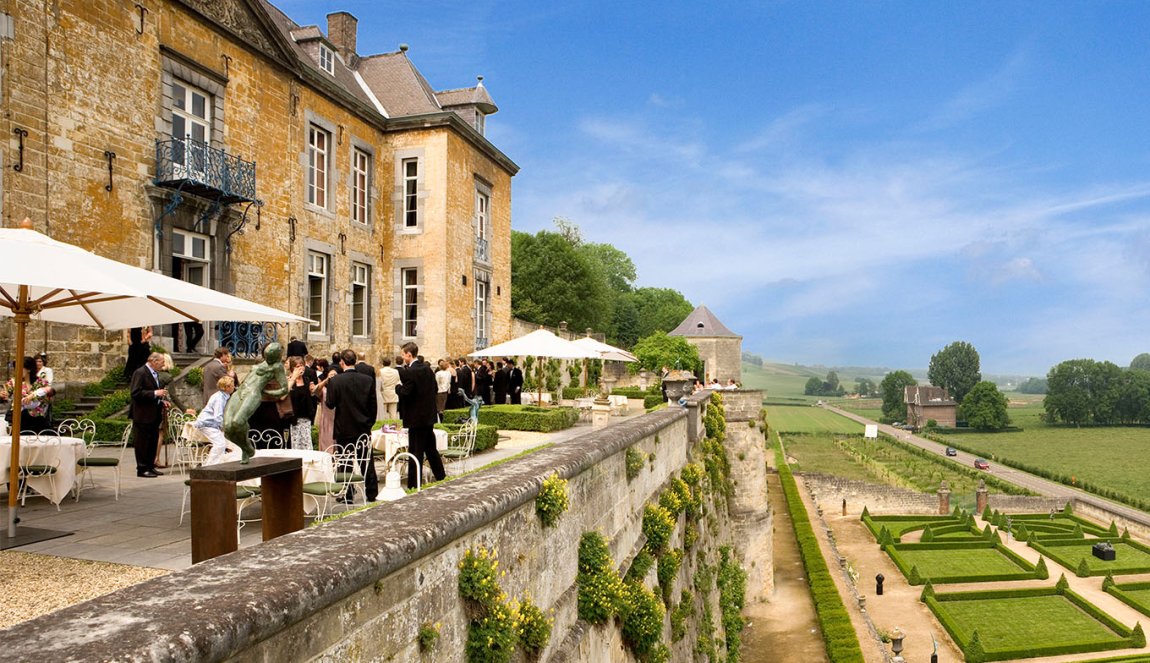 5. Gare Du Nord
Gare Du Nord invites you to dine in an old railway carriage. The meals are prepared with local, seasonal and 100% organic ingredients. Discover the flavourful menu served at this special location in Rotterdam!
Address: Anthoniestraat 2, Rotterdam
6. REM eiland restaurant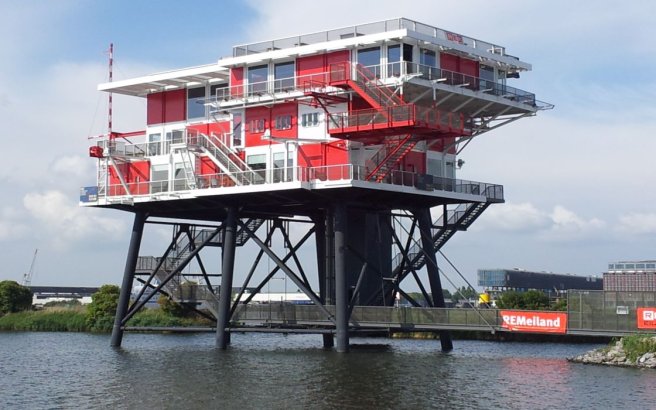 REM eiland Restaurant Amsterdam is an old oil rig in the Amsterdam harbour that was converted into a restaurant. It is located on the second and third floor and serves great French cuisine. Prices are friendly and the menu boasts lovely wines. On top of all that, the restaurant grants a breath-taking view of the IJ and Amsterdam.
Address: Haparandadam 45-2, Amsterdam
7. Watertoren Utrecht
This high quality restaurant is located in the old water tower Heuveloord: a true point of recognition in Utrecht South. Renovated to what it is today, here you can dine with the most amazing view. You can find the terrace on the bottom of the tower and on the top two levels is the opportunity to experience exquisite dining. The sliding doors on the top level can be opened, which means ultimate enjoyment with nice weather!
Address: Heuveloord 25a, Utrecht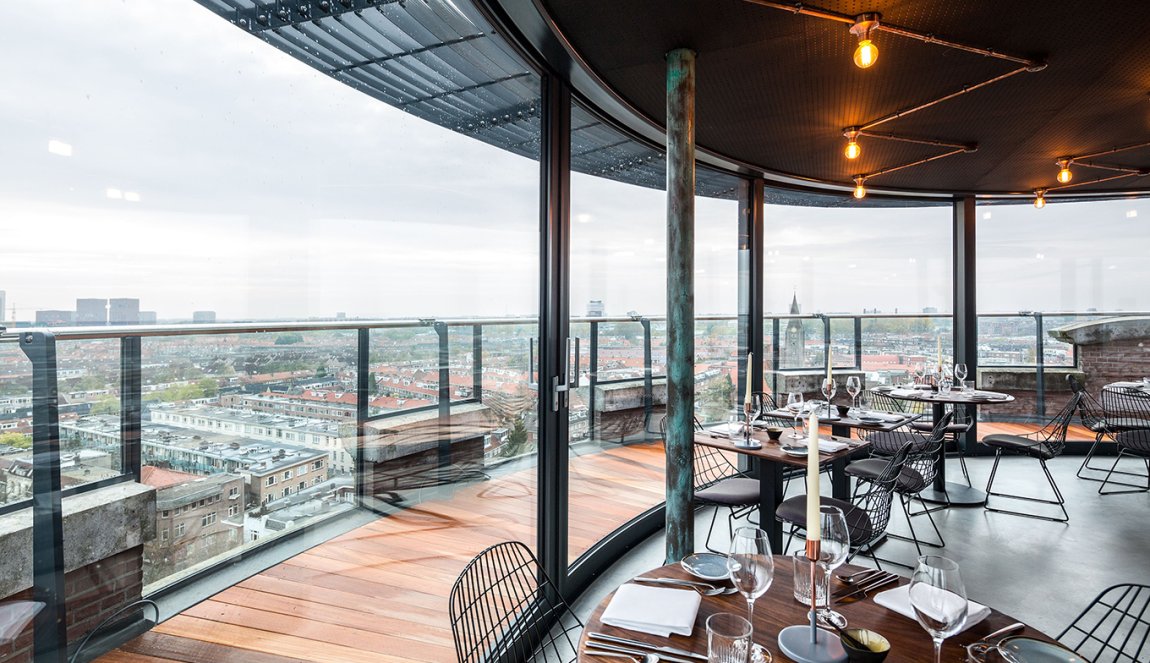 8. Dinner in Motion
Dinner in Motion immerses you in several fantasy worlds without even having to leave the table. One moment you find yourself in an underwater world with waving corals and grazing turtles, the next you are surrounded by the characters of Rembrandt's Nightwatch. Enjoy a six course dinner menu and a spectacular 360 degree digital show.
Address: Piazza 64, Eindhoven
9. Hotel de Goudfazant
Hotel de Goudfazant serves dinner in a huge old garage with a view of the IJ. Its décor is sober and industrial with a vehicle parked here and there. For instance the 911 Porsche, a favourite classic. Its dishes are based on traditional French cuisine and the menu varies on a regular basis. Hotel Goudfazant is easily accessible by ferry and ample parking spaces. You are in for a culinary surprise in this beautiful location!
Address: Aambeeldstraat 10 H, Amsterdam
10. Verkadefabriek
De Verkadefabriek is an old cookie factory in's-Hertogenbosch. Today, De Verkadefabriek is a cultural hotspot with theatre halls, movie theatres, a club space and a wonderful café and restaurant. The menu varies and Mondays and Tuesdays are 'Food for Film' night, allowing you to combine a great dinner and a movie.
Address: Boschdijkstraat 45, 's-Hertogenbosch