© Eighty8things via Maastricht Marketing
Category:

Events
New Year's Eve in Holland
Dec. 31, 2023 - Jan. 1, 2024, All of Holland
Fireworks
In Holland everyone is allowed to buy their own supply of fireworks to light up the sky, which many people do enthusiastically. Millions of euros are spent every year so it's a real spectacle. While fireworks are officially allowed for one hour on New Year's Eve, there is a lot of popping and banging throughout the day and night.
Want to start the new year afresh?
If you are in Holland on January 1st, you can participate in an extraordinary tradition: The New Year's Dive. The morning of New Year's Day begins with a refreshing dip into the sea or lake in over 200 locations. The biggest event with the greatest number of participants can be found in Scheveningen.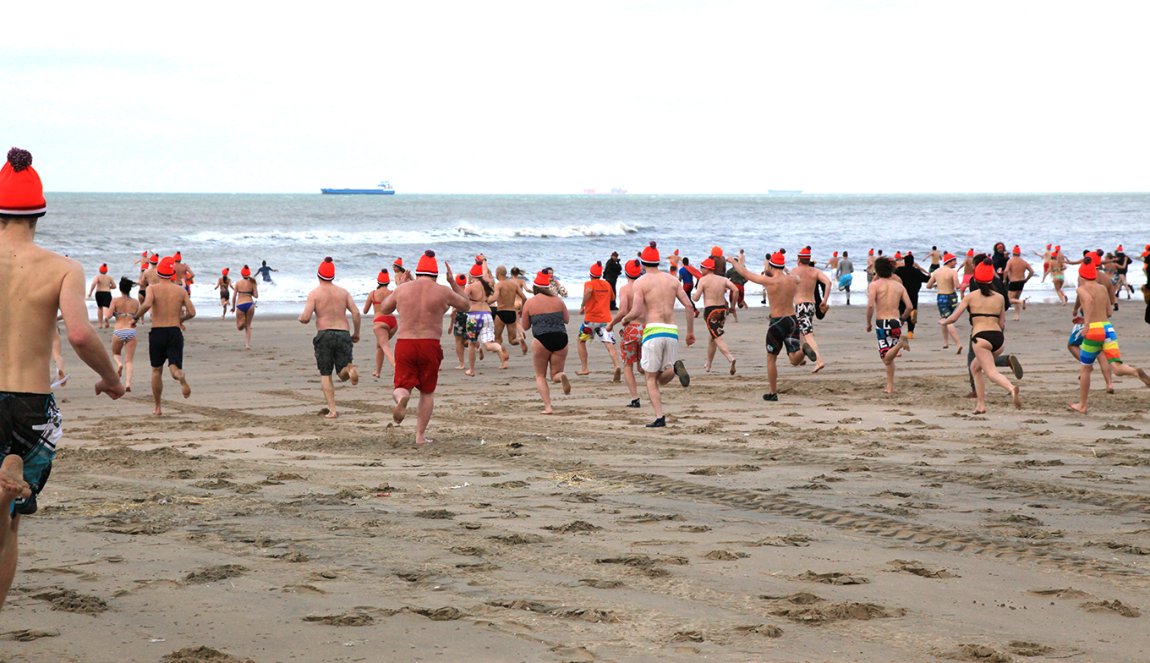 Category:

Event
Jan. 1, 2024
Scheveningen
The new year's dive is cold, bold and the best way to start the year fresh.
Winter in the Netherlands
Get ready to explore the Netherlands in winter. Check out our must-sees for the coldest season.