Three days long, I explored the Netherlands, Waterland.
I take you with me on a small road trip through history, wonderful sights and a lot of culture. This time, not a boring list of the typical tourist attractions, because there is so much more to discover in this unique country. If you're planning a little getaway in Holland, you might consider adding these unique attractions to your itinerary.
Stop 1: Dordrecht, cozy city on the water
When I heard of 'Dordrecht', I have to admit that it rang a bell somewhere, but I didn't know much more about it than that it was a city in the Netherlands.
Too bad! Because the historic center of this city is really worth some of your time. The beautiful houses with stepped gables seem to tilt over more and more the deeper you head into this labyrinth of cute streets.
At the back of this picturesque place you will find a fantastic harbor. From the traditional bridges you get a beautiful panorama above the gently sloshing water.
If you like slow travel, you can surely spend a day here. The many (excellent!) restaurants and cozy boutiques will undoubtedly make this a city trip to remember.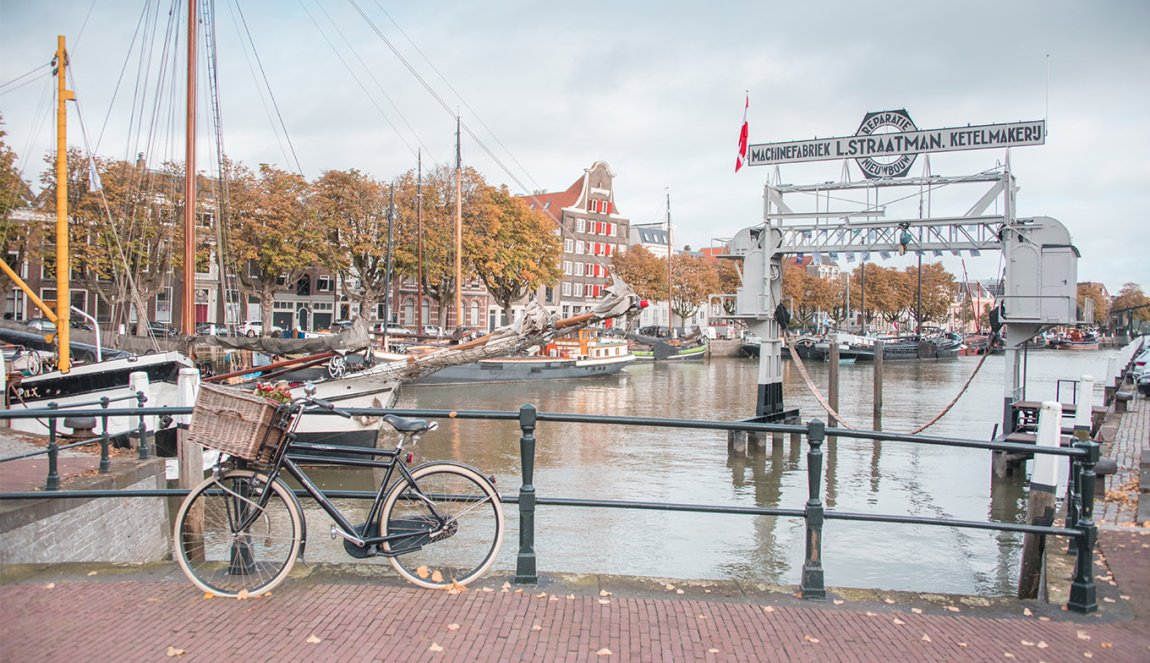 Stop 2: Kinderdijk and its beautiful mills
The Netherlands and windmills, it is a combination as old as time! Although you will probably see many more during this road trip, nowhere they will be as spectacular as in Kinderdijk.
You can visit two of the nineteen windmills and with a bit of luck you can even meet one of the millers! I'm quite sure that it will take some effort to understand his thick accent, but that trouble is rewarded with wonderful stories and fun facts about this fairytale region.
You will learn that all of these mills are still inhabited and that they had a very different reason for existence than what you would first think.
At least I thought that mills were only useful to grind grains, saw wood or to press oil. However, in Kinderdijk this was not the case at all! Without these mills, the entire area would be under water. The gorgeous mills served as nothinh less than a pumping station. Impressive, right?
Rent a bike or walk at your leisure on the path along the mills and then jump on the boat that takes you back to the entrance. This is where the magic of the Netherlands as Waterland really becomes visible!
Stop 3: Enkhuizen and especially the Zuiderzee Museum
Perhaps the biggest surprise of my road trip was Enkhuizen. This small town is fantastic in itself, because nature (both greens and water) is never far away and the charming village center is reminiscent of a fairy-tale village. Yet it is mainly the Zuiderzee Museum that blew me off my socks.
This gigantic open-air museum tells you everything about the history of the Netherlands through authentic houses, boats, shops and gadgets and trinkets from all regions of the Netherlands. In some of the houses you can even try some delicacies from the past. Whether I really liked these or not, I leave in the middle. Luckily, there is also an old candy store where you can calm down your taste buds if you didn't like the traditional experience that much.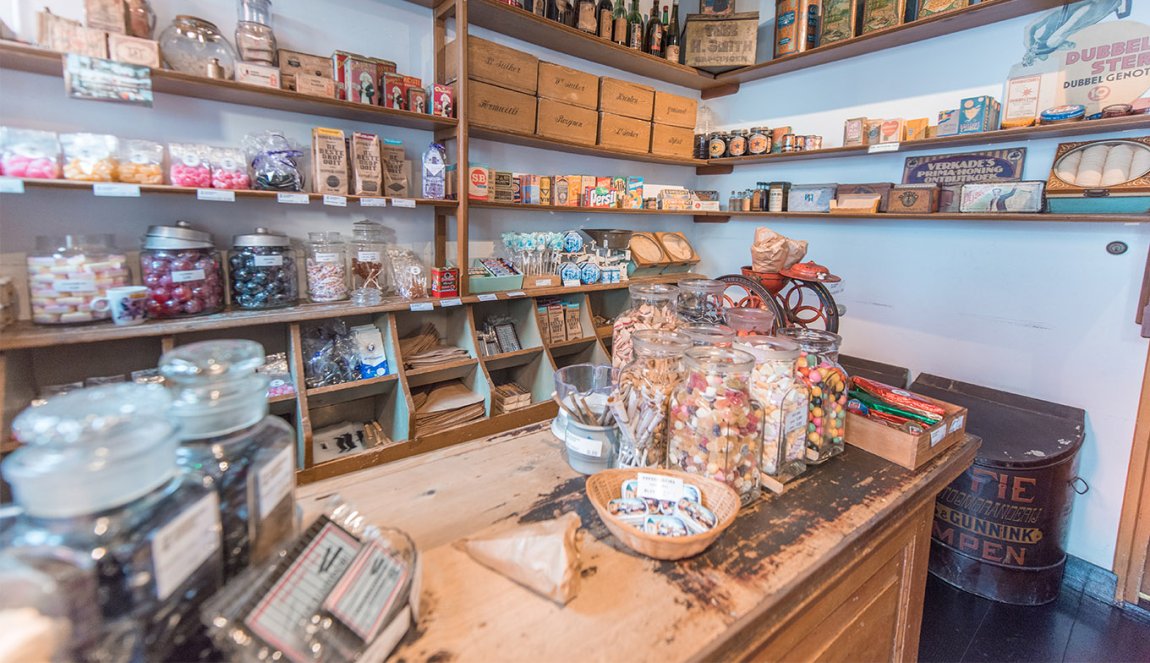 Stop 4: The Afsluitdijk and the Wadden Center
From the Zuiderzee Museum you make your way through one of the most impressive achievements in this land full of water. The Dutch were clearly fed up with the whims of Mother Nature, because in 1933 the Zuiderzee was silenced forever with the completion of the Afsluitdijk. You will drive no less than 32 kilometers along this gigantic dam to reach your next stop. Along the way you see nothing but the wild sea and the beige color of sand.
At the very end of this mastodon, I recommend making a stop at the Wadden Center. There you will learn everything about this impressive flood defense, but at the same time you will learn more about the Wadden Sea. You also get a fantastic view from the top floor!
Stop 5: Some of the Zuiderzee towns
After you have crossed the impressive Afsluitdijk, you will soon arrive in mythical Friesland. You immediately notice how important water is here and how all this wetness has made this country what it is today.
You might have heard stories about the Elfstedentocht. Well, these eleven cities are not only impressive in winter! You can visit a few of them in one day and if you are unsure about which ones to consider, choose Workum, Hindeloopen and Stavoren. All of them are beautiful, but my personal favorite is undoubtedly Hindeloopen. Dutch Venice, but then as a tiny town.
Spending the night in Stavoren is the perfect ending for a day full of impressions! You can sleep in a wine barrel here.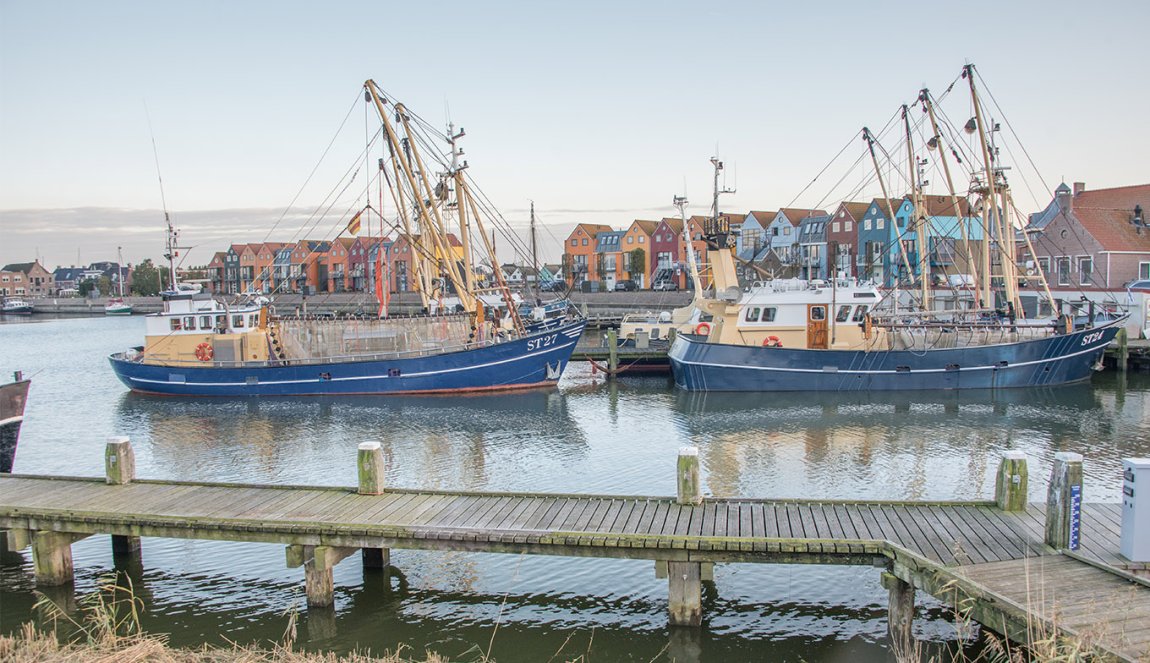 Stop 6: The Woudagemaal
If you can't get enough of the ingenuity of the Dutch, you should definitely visit the Woudagemaal.
Mr. Wouda was a genius engineer and had to come up with a solution for -again- Mother Nature in all her intensity.
After all, Friesland was almost always under water in the past and of course something had to be done about that. Mr. Wouda became an absolute legend in this region of the Netherlands, because to this day, the Woudagemaal is the largest steam pumping station in the world that is still being used. A must-see!
Stop 7: Urk, a former island
I ended this mini tour at a very special location: Urk. After all, this cozy town was an island not too long ago. This used-to-be-island was connected to the mainland by the construction of the impressive Afsluitdijk. Initially this caused a lot of problems, but the strong Urkers never really stored away their connection with the water, because even today fishing is the most important source of income for this special town.
Go out and explore for yourself, because you really can't get lost here. Be sure to climb the lighthouse! Because from there you get a phenomenal view of Urk and the harbor.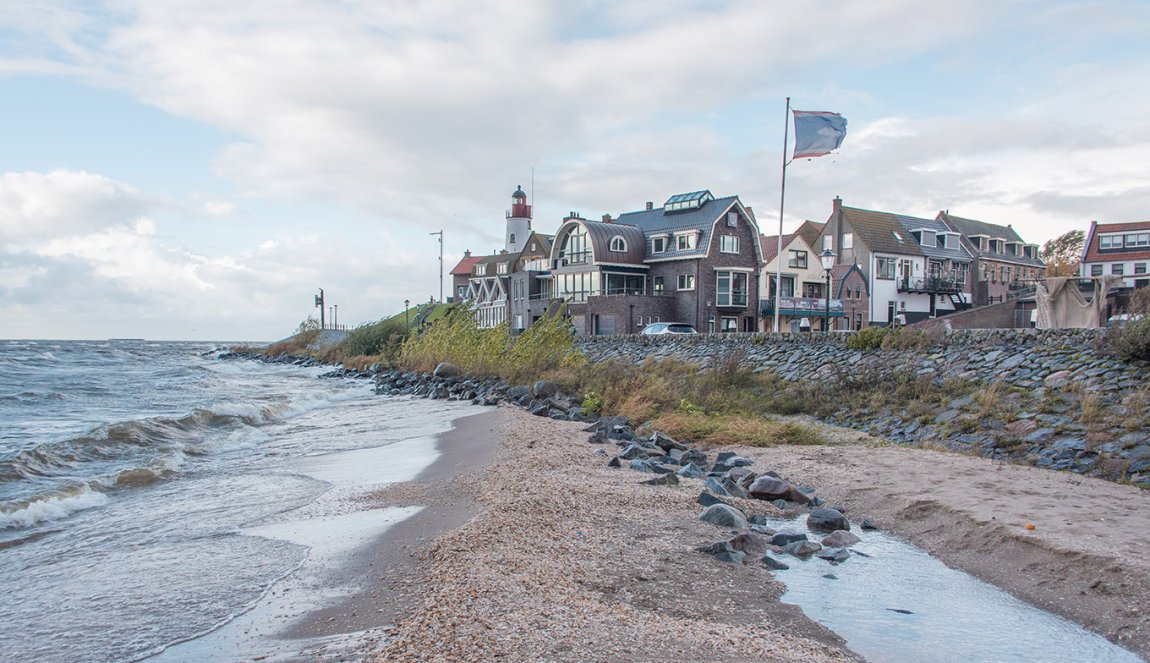 Along the way you will certainly see many more impressive sights and attractions. Therefore, I recommend to take enough time if you want to cover this route.
Would you like more information about my trip through this beautiful Waterland? Or are you looking for more beautiful things to do in the Netherlands? Then be sure to check out the blog: Checkoutsam.com
About Checkoutsam
Sam Van den Haute is a travel blogger and the brain behind Checkoutsam. He has been traveling around the world almost non-stop for the past five years, to write the best travel stories and tips on his blog.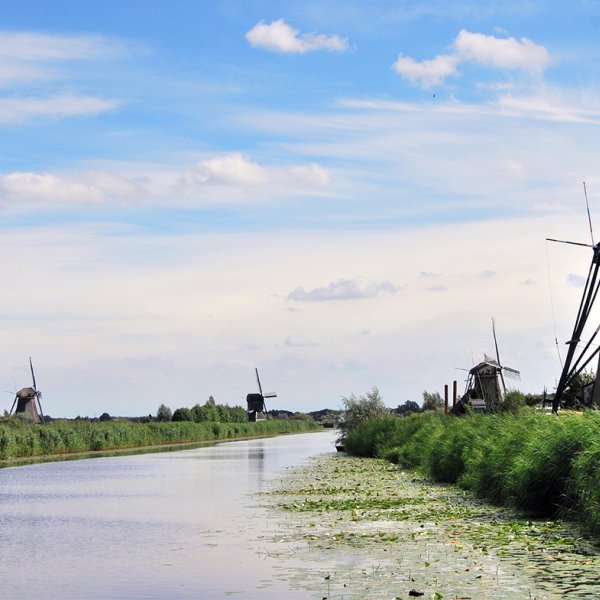 Living on and with the water
Dutch culture is closely interwoven with the water. Discover the rich history, meet local and international water heroes, and travel along to the most iconic places. Immerse yourself in the story of the Netherlands, Land of Water.
Read more