Cycling in a tidal wetland area like De Biesbosch? Of course! In and around National Park De Biesbosch, you can go on wonderful cycling trips. Take a trip through old polders and new nature reserves.
Cycle past polders, meadows, fields, rivers and linear villages in the Biesbosch region.
Choose your route and go exploring in the Biesbosch nature!
Bicycles can be rented in the area.
Developing nature
In this area, you'll cycle along dikes with old pollard willows, past polders full of meadow birds and through linear villages along the rivers, as well as past new nature reserves that are in full development. On the island of Dordrecht, a new nature and leisure area is being developed where you can experience all characteristic facets of De Biesbosch on your bike.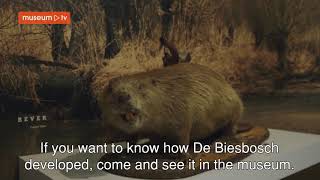 Sepcial: Discover the Museum Island
Cycle, walk and go boating through this world-class national park and visit the exhibition about the development of the Biesbosch.

View more on MuseumTV.
Cycling routes
There are two ANBW cycling routes that lead through National Park De Biesbosch. The 33-kilometre Eiland van Dordrecht Route runs along the Wantij river through the Nieuwe Dordtse Biesbosch and De Elzen forest. On the Biesboschroute of 48 km, you will cycle through both the Holland and Brabant parts of De Biesbosch. The Toeristisch Overstap Punt (TOP; Tourist Switching Point) at the water bus stop Hollandse Biesbosch has an information board that provides tips for cycling and walking routes.
Editors' tip: Dordrecht and the starting points of these cycling routes can also be easily reached using the water bus from Rotterdam!