© Frans Blok via Shutterstock
Where to go kitesurfing in Holland?
The best place for kitesurfing is the Noorderstrand on Terschelling. The wind blows harder here than on the mainland. When the tide is up, you can also go kitesurfing on the south side of the island. Other great spots are Callantsoog and Groote Keeten. The beach of Groote Keeten is most suitable during high season since it is wider and there are fewer people.
Kitesurfing in Zeeland
The beaches of Zeeland are perfect for water sports. Because there are so many beaches nearby, there is always one where the wind is just right. Zeeland has ample space for everyone who loves a shot of adrenalin!
Kite surfing in Friesland
In addition to Terschelling, excellent kite surfing is also to be had in Workum. This kite surfing spot is among the best in Europe. The stable wind blowing from the IJsselmeer and shallow water mean it's the perfect spot to learn kite surfing. There are kite surfing schools by the water.
Where to learn?
When you start kitesurfing, it is best to find a quiet, shallow spot. We recommend to stay near experienced kitesurfers so you can ask for their help. The wind also plays an important part. Moderate winds from one direction are best to start with. Many seaside towns have a kitesurfing school that organizes lessons on a regular basis.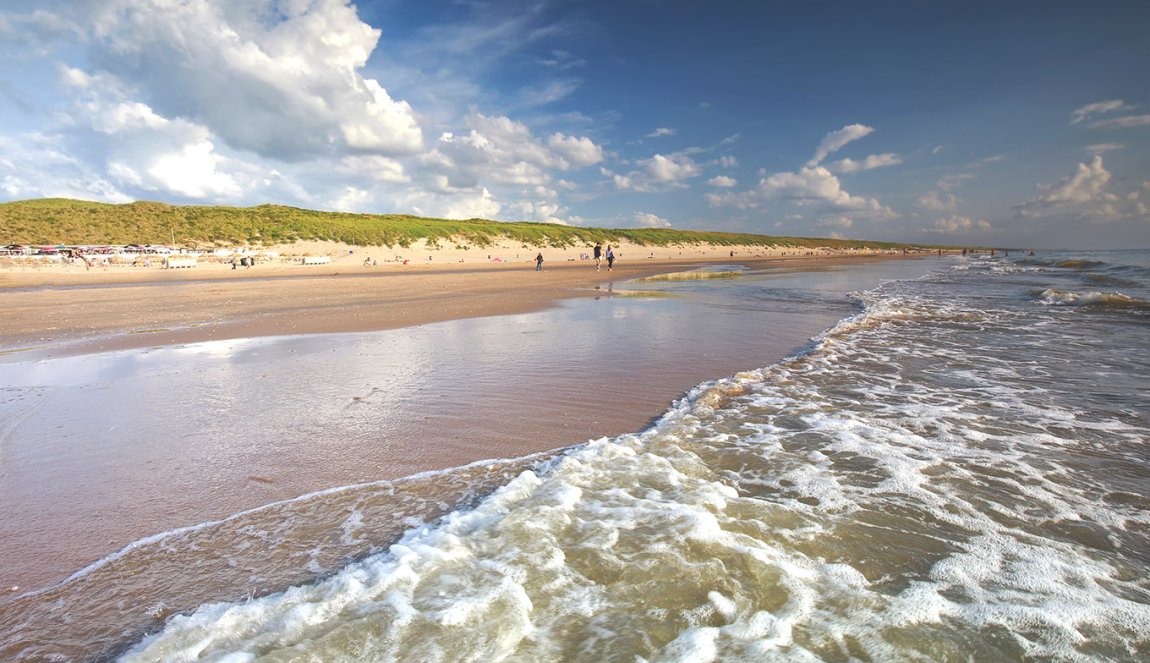 Discover the Dutch coast with 250 km worth of beaches, dunes, and the greatest seaside towns. Check out the regions bordering the North Sea and book a great holiday on the coast.