Walk through a corridor with various Dutch landscapes and enter your first experience: a projection of images and sound filling the entire space. Images alternate in tandem with the music, from colourful flowers to alien landscapes: Welcome to FloriWorld!
Floral selfies and Dan's wedding
In the next areas, you put your own spin on the experience that is FloriWorld. Stroll through the plant garden, picture yourself in one of the small living rooms full of ambiance and go crazy with selfies. Curious about the secret world of flower bouquets and how plants are cultivated? Watch fascinating videos about innovation in floriculture. Follow the character 'Dan' who ends up in the world of flowers and is almost late for his own wedding… Will he make it on time? You'll find out first-hand because you're invited.
The auction game
Last but not least, you end up in the 'auction room'. Bid as low as possible on one of the handmade floral bouquets that are transported on a flower rail through the whole experience and go home with fresh flowers!
© Floriworld

© Floriworld

© Floriworld

© Floriworld

© Cornelie van Vliet
A fun attraction that lets you experience flowers all year round. Combine FloriWorld with a visit to the auction or the Flower Art Museum.
Practical information and routes
FloriWorld is located in Aalsmeer and can be reached easily by bus from Hoofddorp, Schiphol and Amsterdam RAI. It can also be reached by car and bicycle. The attraction is more or less along the route between The Hague and Amsterdam. Follow the signs for Royal Flora Holland and FloriWorld. Parking is free for the first 3 hours. FloriWorld has a restaurant and a small gift shop, and is wheelchair accessible. See the website for more information and tickets.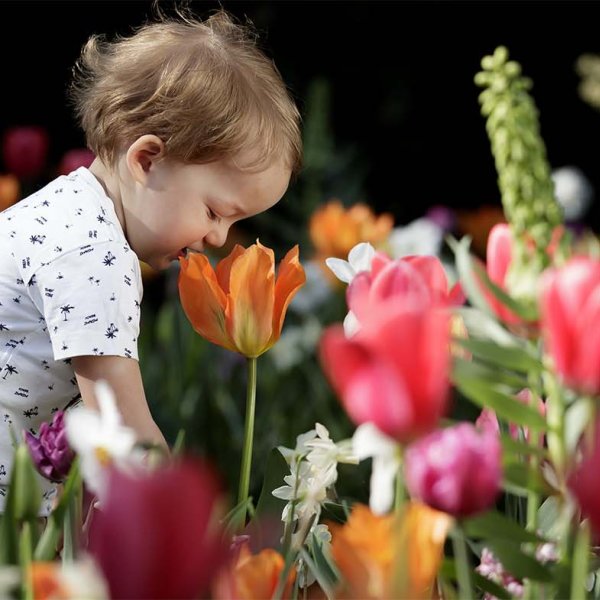 Flowers
Dive into the story of Dutch flowers, meet growers and florists, and discover the best insider tips.
Go to Flowers