Liberation Route Europe is a route through nine countries that takes you to sites of major importance in World War II. You will travel from South England through France, Luxembourg and Belgium to Holland. From here, you can continue your journey to Germany, Czech Republic and Poland or Italy. Along the way, visit several museums, commemorative sites, monuments and war cemeteries. Use the app or audio sites to listen to stories from WWII.
Liberation Route Europe commemorates those who fell for our freedom.
Download the app with route suggestions and audio theatre productions about historic events.
Attractive package deals available from the Liberation Route Europe website.
Audio sites
The Liberation Route started around Arnhem and Nijmegen in 2008. Audio sites were created in this area to bring history to life. The locations are marked by big boulders. Here, you can listen to impressive audio theater from the time of the war. Characters from WWII tell you about events that played out where you are standing. You can also download the stories from www.liberationroute.com or listen to them via the app.
The Liberation Route in Holland includes 200 audio sites distributed through the provinces of Gelderland, North Brabant, Limburg, Zeeland, and Overijssel. Listen to the stories about 'A Bridge too Far', paratroopers in Eindhoven, the Sinti and Roma peoples in Beek or amphibian landings in Zeeland.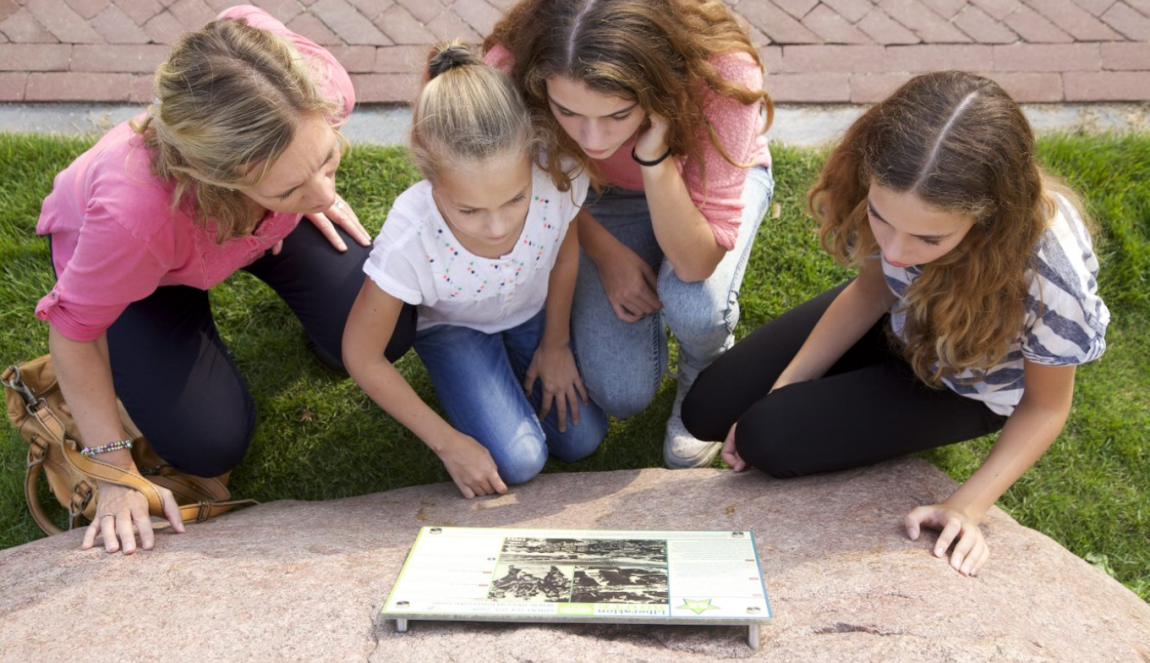 Online
The www.liberationroute.com website and free Liberation Route Europe app provide immediate information about historic events, places to visit, biographies, audio stories and much more. The app allows you to save the information you need to your device in advance. The website also offers information on tourist packages.
Social media
Follow Liberation Route Europe on Facebook, Twitter and Instagram to keep up with the latest news, developments, discoveries, and events!