Experience De Stijl in the north
Experience De Stijl in the north
807 Views
In the North of the Netherlands, traces of De Stijl are everywhere. The province of Friesland has a strong bond with the abstract, colourful and optimistic styles that typified this modern art and architecture movement in the 20th century. As Holland celebrates the centenary of De Stijl in 2017, Leeuwarden, the provincial capital of Friesland, joins in at the Keramiekmuseum Princessehof, showcasing Dutch Design ceramics. Over in the dynamic town of Drachten, visitors can get up close with De Stijl in an exclusive museum home in the so-called parrot neighbourhood or delve into Museum Dr8888's extensive collection of avant-garde art. While in the province of Drenthe, the town of Eelde unveils a former aviation school building inspired by the principles of De Stijl, now revitalised as a home to artists and designers.
The Van Doesburg-Rinsemahuis, a unique museum home in Drachten, opens on 1 June 2017.
Visit one of the exhilarating exhibitions hosted by modern art specialists MuseumDr8888.
See Bart van der Leck's final De Stijl colour scheme at the civil aviation school in Eelde.
Experience De Stijl at Drachten's modern art museum and the parrot neighbourhood
The Friesland town of Drachten has a strong connection with De Stijl. It was here that Theo van Doesburg, one of De Stijl's pivotal figures, realised his first major assignment: devising a bold colour scheme for the exterior and interior of 16 residential homes in the 'Papegaaienbuurt' – also known as the parrot neighbourhood – in accordance with De Stijl's joyful use of primary colours. In the summer of 2017, one of these houses opens to the public.  
A stop-off at the Museum Dr8888 – thankfully pronounced more simply as Museum Drachten – is another must-see for those wanting to experience De Stijl in person. The museum is home to numerous significant artworks from the De Stijl and Dada movements. In addition, Drachten will host plenty of events to celebrate 100 years of De Stijl.
Museum Dr8888 – a temple of modern art
Museum Dr8888 is a bastion of modern art and is home to an important collection of De Stijl artworks, while Dada is well represented too. The museum's permanent collection includes many works by Van Doesburg, the German Dada artist Kurt Schwitters, and Theo van Doesburg's De Stijl colleague Thijs Rinsema; many of them have previously been on display at the Centre Pompidou in Paris and London's Tate Modern. And of course, the museum will not let the De Stijl centenary pass by unnoticed: in 2017, it presents no fewer than four exhibitions, including one dedicated to the relationship between constructivism and De Stijl, and one to De Stijl's impact on Drachten and Van Doesburg's use of colour in architecture.
Relive De Stijl in the Van Doesburg-Rinsemahuis museum home
As the founder of the De Stijl art journal, Theo van Doesburg was a leading figure of the movement. In Drachten, he embarked on his first large-scale project: a group of residential homes, for which he conceived the eye-catching in- and exterior colour scheme. The result was the so-called parrot neighbourhood, characterised by the use of primary colours so typical for De Stijl. While the entire street is quite a sight, just in time for the centenary, one of the homes – the Van Doesburg-Rinsemahuis – will open to the public from 1 June 2017 to showcase the interior style that Van Doesburg intended. Step back in time to experience its cheerful rooms, where everything from the walls to the door frames are painted in bright, vibrant colours. A ticket for the museum house also includes entry to Museum Dr8888.
The civil aviation school in Eelde
If you're spending time in the north of the Netherlands, be sure to pay a flying visit to another icon of De Stijl, next door to Groningen Airport Eelde. Situated in the northern province of Drenthe, the former 'Rijksluchtvaartschool' (civil aviation school) in the humble of town Eelde opened in 1957, showcasing a distinct interior and exterior that truly reflects the principles of De Stijl.
This industrial complex was designed by architect Pierre Cuypers Jr. in collaboration with F.P. Glastra van Loon and Bart van der Leck, while fellow artists Krijn de Koning and Jan van der Ploeg contributed additions befitting of De Stijl's traditions.
Finished 40 years after De Stijl was initiated, it proved to be Van der Leck's final colour scheme, drawing a fitting curtain on his oeuvre. In April 2017 this former aviation school building will reopen as a base for upcoming artists and designers, as well as hosting De Stijl-inspired exhibitions, while its new café/restaurant makes for a fantastic spot to refuel while admiring the building's original features.
Accessibility
Travel to Drachten in one-and-a-half to two hours from The Hague, Leiden, Utrecht, Amersfoort, North Brabant, Amsterdam or Schiphol Airport.
Or take the scenic route – travelling via the Afsluitdijk may increase your journey time by half an hour, but you will cross an extraordinary monument to Dutch water management.
Accommodation
Ensure your overnight stay in Drachten is suitably stylish by checking in to Hostel De Stijl.
We recommend
Plan a trip to the Dutch Design district to celebrate 100 years of De Stijl and immerse yourself in expansive museum exhibitions, special design events and guided tours.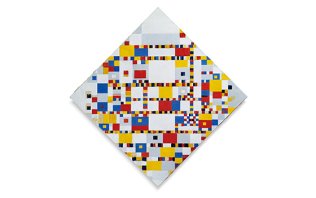 De Stijl was founded in 1917. Important members of De Stijl were Theo van Doesburg, Piet Mondriaan, Bart van der Leck, J.J.P. Oud, and Gerrit Rietveld. Learn everything about this art movement.
Read more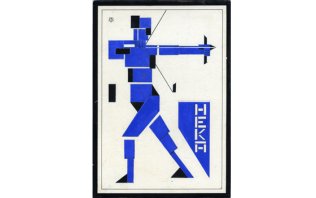 Do you like this theme? You might also like: