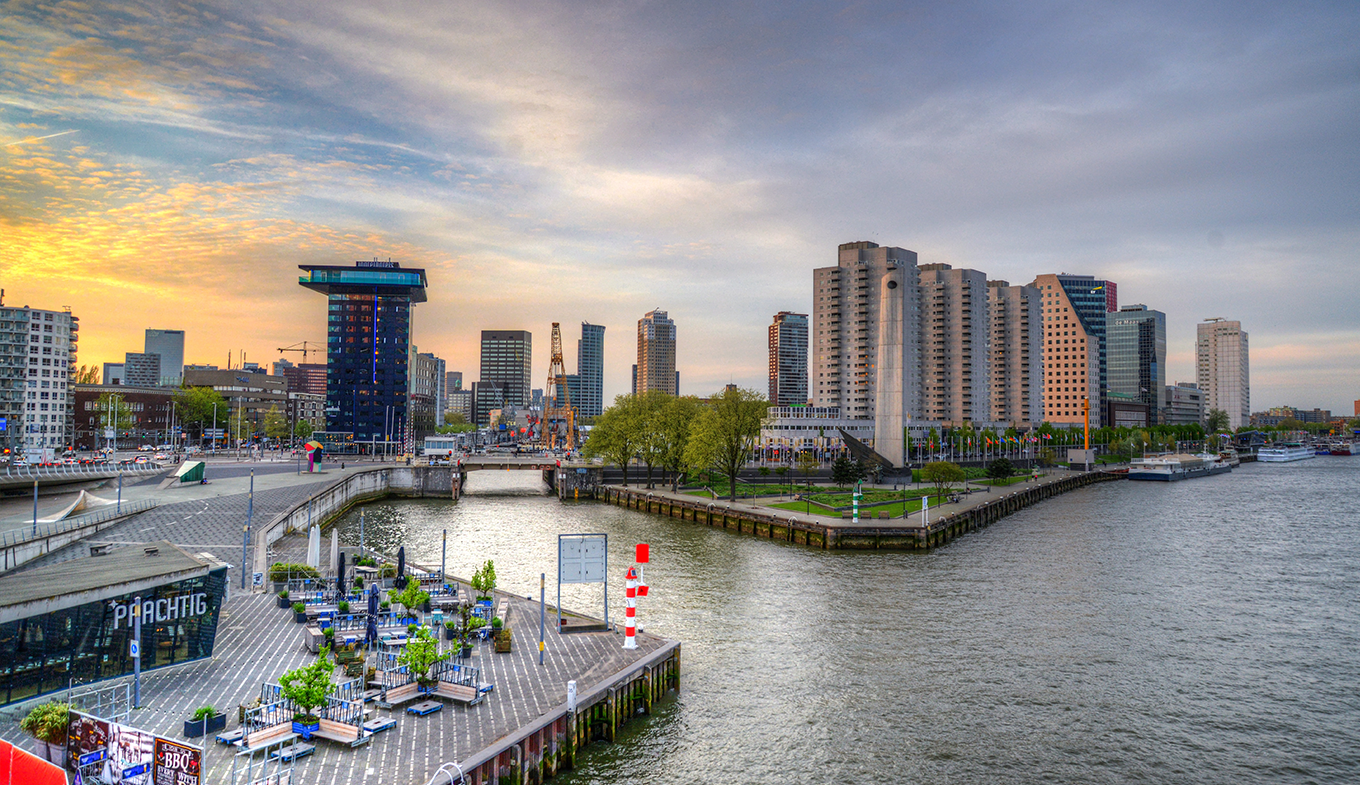 Photo: © Rudy and Peter Skitterians
Itinerary: City hopping
Travel to the north of Holland with the NS Holland Travel Ticket (available from all NS train stations) and explore a great selection of cities en route. Unlimited public transport and short journeys mean you can see and do lots in one day: take a boat ride in Rotterdam, visit 19 windmills, stroll along Utrecht's lovely canals and have dinner in Groningen. Find more inspiration in the itinerary below.
Explore several great cities while travelling to Groningen
Take a boat ride in Rotterdam
Have a drink in a historic building in Zwolle
A boat ride out of Rotterdam
Start your day with a delicious breakfast at Rotterdam's architecturally innovative Markthal – and don't forget to buy some provisions for the journey, too. Admire the neighbouring Cube Houses, then prepare for a very special (yet typically Dutch) way of leaving town: by water. Like all other trains, trams, buses and ferries throughout Holland, the water bus to Kinderdijk is included in your Holland Travel Ticket. It departs beside the famous Erasmus Bridge, meandering along the River Maas, with the ride taking half an hour.
The picture-perfect windmills of Kinderdijk
Kinderdijk is a UNESCO World Heritage site. This picturesque village has no fewer than 19 windmills – an extraordinary sight (and a great photo op!). To avoid having to queue, you can pre-order your tickets. Leaving with a real sense of the importance of windmills, from the main entrance to the area, catch bus no. 90 to Utrecht. The journey takes a little under one-and-a-half hours, and there is plenty of pretty countryside to admire on the way.
Canals and coffee in Utrecht
Once you've arrived in the beautiful city of Utrecht, go and see the impressive Dom Tower. Holland's oldest and tallest church tower is visible from just about anywhere in town, so you can't miss it. After that, stroll along the pretty canals. In Utrecht, these have a special feature: former wharves and cellars below street level that house café terraces, meaning you can have a coffee or an impressively large Dutch pancake at the De Muntkelder sitting right by the water. Next up: Zwolle.
Historic Zwolle
The train journey to Zwolle takes around one-and-a-half hours, so it might be time for your packed lunch from the Markthal. Once you've arrived, you can take an extensive walk – Zwolle is a historic Hanseatic town with plenty of impressive buildings. One of them, the Hoofdwacht, even houses a brasserie and wine bar, so a stop here is highly recommended. It's not every day that you get to have a tipple in a monumental building dating from 1614. After that, it's time for the last train journey of the day: the trip to Groningen takes another one-and-a-half hours, past national parks and through the heart of rural Holland, so enjoy the view!
Culture in Groningen
The northern university town of Groningen has a great vibe and a wealth of interesting cultural offerings. Tomorrow, you could visit the Groninger Museum, located right across from Central Station. The striking modern building houses an eclectic collection ranging from porcelain to paintings, as well as continuously innovating with its temporary exhibition programme. But for now, it's time for dinner – for example at the Goudkantoor on the city's market square. The first-floor dining room has great views of the town to enjoy as you end an eventful day.
Attractions
Market hall of Rotterdam and the meuse river from a birds eye view
Kinderdijk - Visitors and windmills landscape scenery at Kinderdijk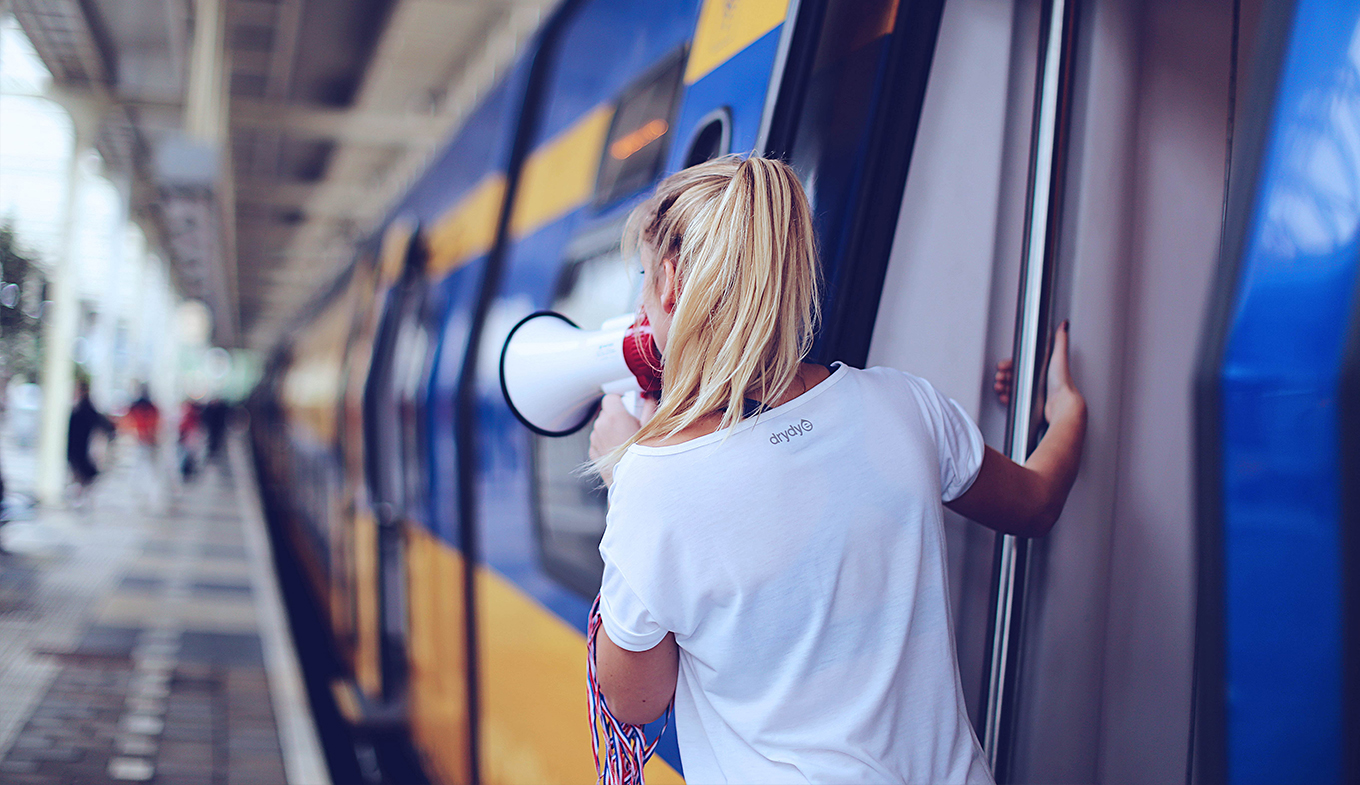 Holland Travel Ticket
Discover the best that Holland has to offer by public transport. The Holland Travel Ticket gives unlimited access to train, tram, bus and metro. Visit cities, theme parks and much more with this useful ticket.