People celebrating Kings Day
Photo: © Koen Smilde via Amsterdam&Partners
King's Day
King's Day may well be the best party in Holland. On 27 April, we celebrate King Willem Alexander's birthday with music, street parties, flea markets, and fun fairs. This year everything is different. COVID-19 keeps the Dutch inside and King Willem-Alexander and Queen Máxima will also stay at home. But you can bet the Dutch will still manage to throw a party.
The Royal Family
Read all about the Dutch Royal Family, King Willem-Alexander, Queen Máxima, their children, Friso, Constantijn, Beatrix and Claus.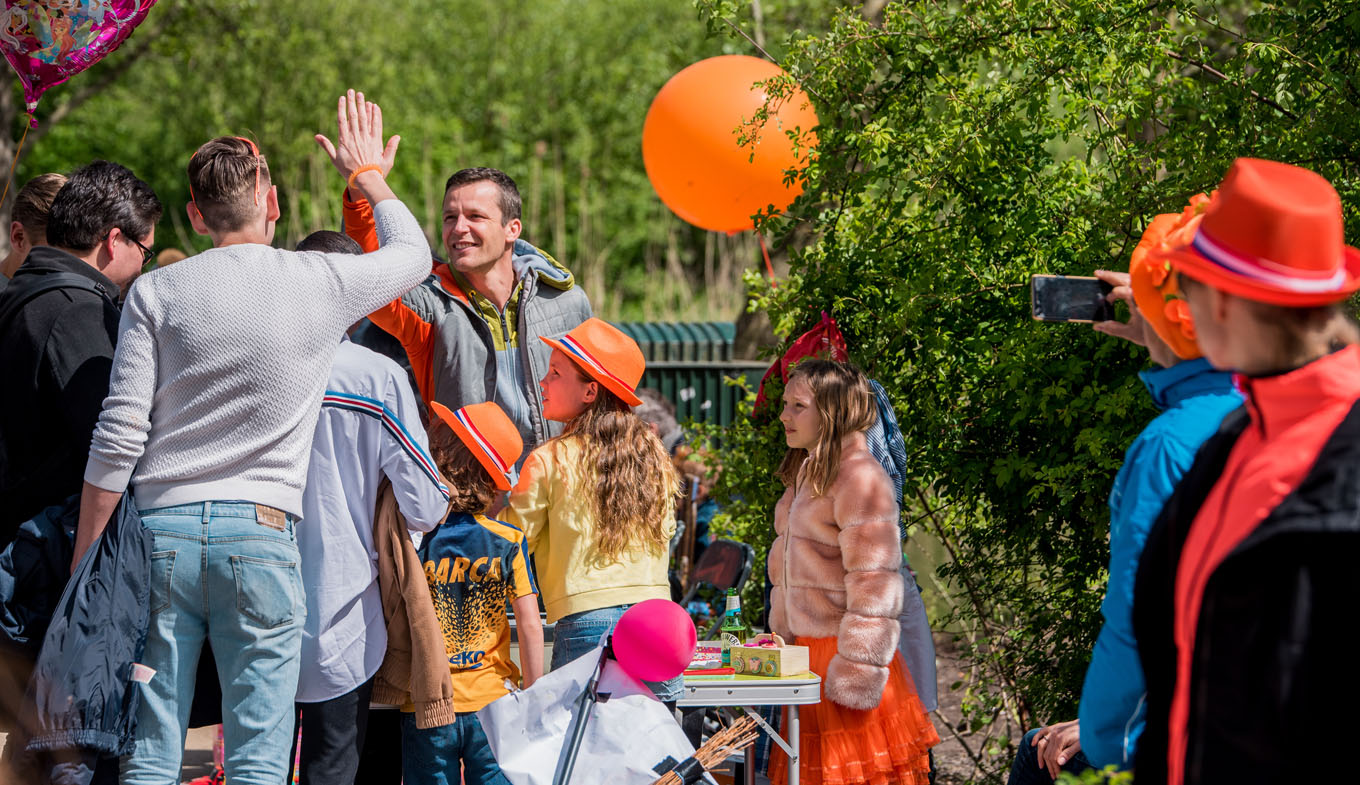 Why and how do we celebrate King's Day?
On King's Day, the Dutch vibrantly celebrate the birthday of the King. The whole country turns orange and everyone is happy. This is how this tradition was born.

Watch this video: King's Day
Event
Celebrate King's Day
Apr. 27, 2021
All of Holland
Participate in the national celebration on 27 April and enjoy fun activities in every city!