80 Years' War. The Birth of the Netherlands
80 Years' War. The Birth of the Netherlands
-
643 Views
In 2018, it is exactly 450 years ago that the Eighty Years' War began. To commemorate the start of this important period that shaped Holland, the Rijkmuseum in Amsterdam presents the exhibition 80 Years' War. The Birth of the Netherlands. Come face to face with history and discover how this blood-drenched conflict shaped the Netherlands and Belgium of today.
Admire special objects that played a part in the conflict.
Learn how the Eighty Years' War changed and shaped Holland.
The first big exhibition that sheds light on the entire conflict.
80 Years' War. The Birth of the Netherlands is the first big exhibition fully devoted to the Eighty Years' War. The war started in 1568 as an uprising against the Catholic king of Spain and ended with Holland splitting into two parts. These two parts, the current Netherlands and Belgium, then grew further apart. The exhibition features special objects and works of art to show how this period shaped the country that is the Netherlands today. 
Eyewitnesses to the Eighty Years' War
The exhibition boasts as many as two hundred works of art and objects from the Eighty Years' War, 'eyewitnesses' to this conflict. Admire paintings by artists like Brueghel, Rubens and Ter Borch, sculptures of William of Orange and Piet Hein, and weaponry that was used in the war. There will also be important historic documents, such as the Peace of Munster that eventually ended the war in 1648, on display.
Buy your tickets
Are you curious about the exhibition? Buy your tickets to the Rijksmuseum now and, in addition to 80 Years' War. The Birth of the Netherlands, you will also see world-famous paintings like Rembrandt's masterpiece The Night Watch or The Milkmaid by Johannes Vermeer.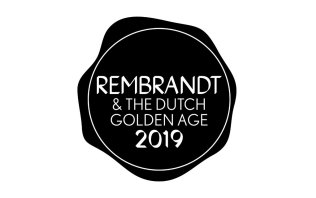 Celebrate Rembrandt's life and the extraordinary century in which he lived in museums throughout Holland with theme year Rembrandt and the Golden Age.
Read more
Find out what's nearby
Address:
Museumstraat 1
1071XX Amsterdam
Visit the website
More in this region
The largest flower auction in the world.

Read more

Discover what Schiphol Airport has to offer travellers.

Read more

Discover the best hotels near Amsterdam Airport Schiphol here.

Read more

After a visit to Zuid-Kennemerland you will understand why people have wanted to live in this area for many centuries.

Read more

Hip beach cafes and Ibiza-like surroundings are to be found in Bloemendaal

Read more

The Cobra Museum in Amstelveen ensures that the avant-garde art movement CoBrA is kept alive.

Read more