Dutch Design Week
-
4,689 Views
Holland, and Eindhoven in particular, has garnered world-wide fame with its cutting-edge design. Take a look at the most beautiful creations and visit lectures and workshops during the Dutch Design Week.
Visit the Dutch Design Week and discover the talented designers of the future.
One of the most exciting parts of the Dutch Design Week are the Dutch Design Awards.
Discover many beautiful locations and enjoy exhibits, workshops and lectures about design.
The Dutch Design Week in Eindhoven is the largest design event in the Netherlands. This is the place where industrial design, concept design, graphic design, textile & fashion, spatial design, food design and design management and trends come together. In nine days' time, 300 events are held in over sixty locations which together attract well over 150.000 visitors.
Dutch Design Awards
One of the highlights of the Dutch Design Week are the Dutch Design Awards. This is the place to be for everyone who's related to design. Talented Dutch designers show their works to an international audience. Only the best receive a Dutch Design Award. Next to the awards there are events, lectures, workshops and conferences organized to stimulate a dynamic design climate.
The World of Dutch Design
Holland is a cradle of creativity and home to some of the most innovative designers in the world. The Dutch Design Week is the annual event where these designers, their latest masterpieces, business, knowledge institutions and many curious visitors come together. As you visit Eindhoven should also have a look at the surprising collection of the Design House.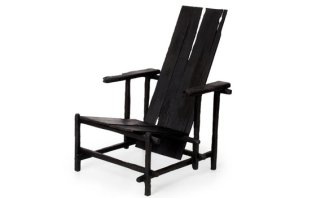 Jeroen Apers
Outside of the Netherlands, Eindhoven is probably best known for being home to football club PSV Eindhoven. However, few people know that this town in the southern regions of Holland is also home to the world-famous Dutch Design. Jeroen Apers explains why design lovers should definitely pay Eindhoven a visit.
Read more
Spending the night in Eindhoven
Are you searching for a hip design hotel, a romantic bed & breakfast, or a pleasant holiday home for your family? Eindhoven has suitable accommodations for every taste and budget. Check out the comprehensive selection and book your perfect holiday here!