Frans Hals and the Moderns
Frans Hals and the Moderns
-
394 Views
The renovated Frans Hals Museum opens an exceptionally prestigious exhibition on 13 October 2018: Frans Hals and the Moderns. Frans Hals was rediscovered 150 years ago. From this moment onwards he was no longer seen as a profligate drunk, but he was rather admired as a modern idol by 19th century painters like Manet, Liebermann, Singer Sargent, and Van Gogh.
See over 80 works on loan from around the world.
Discover Frans Hals' impact on the modern painters.
Combine this exhibition with the one on Leonardo Da Vinci at Teylers Museum.
With some 80 works on loan from museums around the world, the exhibition shows Hals' huge impact on these modern painters. For the first time, his paintings are on display next to work by artists that were inspired by Hals from that other major period in painting: the late 19th century. It shows that Frans Hals was ahead of his time: 'Frans Hals, c'est un moderne'.
Rediscovery of Frans Hals
Exactly 150 years ago, in 1868, Frans Hals was (re)discovered by the influential French art critic Théophile Thoré-Bürger. Hals had been ignored by art critics for most of the 18th century and the first half of the 19th century. His innovative style of painting loosely was no longer in line with the ruling academic style. His loose and rough painting style was associated with his 'dissolute' lifestyle. Therefore, his painting style was presented as art that artists shouldn't aspire to recreate. As a consequence, his paintings were considered of little value on the art market and the name of Frans Hals was missing in most of the overview works on the Golden Age.
Frans Hals and the Moderns
The 150 year anniversary of this rediscovery is an excellent occasion to organize an exhibition revolving around the master of the portrait. The exhibition Frans Hals and the Moderns. Hals meets Manet, Singer Sargent, Van Gogh visualizes Frans Hals' impact on painters in the second half of the 19th century. Frans Hals was admired and even adulated by late 19th century artists like Edouard Manet, Max Liebermann, John Singer Sargent, James Ensor, Mary Cassatt, Gustave Courbet, McNeill Whistler, William Merritt Chase, Henri Fantin-Latour, and Vincent van Gogh. They were impressed by his loose strokes and rough painting style, which seemed 'Impressionist'. This exhibition from 13 October 2018 to 10 February 2019 at the Frans Hals Museum, Hof location, shows Hals' impact on these modern paintings by exhibiting some 80 works on loan from around the world. It is the first time in art history that paintings by Frans Hals are displayed side by side with works and artists that were inspired by him.
Combine Frans Hals with Leonardo da Vinci
Another major exhibition will be shown just a stone's throw away from the Frans Hals Museum this fall. Teylers Museum will present a unique exhibition with drawings by the world famous artist and scientist Leonardo da Vinci (1452-1519). Over thirty original drawings will be on display in Haarlem. Internationally-leading collections, including the British Museum, Uffizi in Florence, the Louvre and the Royal Library of Windsor Castle, have agreed to send the fragile drawings to Teylers on loan. Some of these drawings have never been on display in the Netherlands before.
Teylers Museum and Frans Hals Museum are offering a combined discount ticket for both exhibitions. These tickets will be on sale online from 22 August 2018 onwards.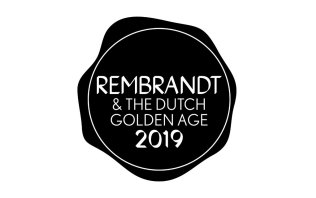 Celebrate Rembrandt's life and the extraordinary century in which he lived in museums throughout Holland with theme year Rembrandt and the Golden Age.
Read more
Find out what's nearby
Address:
Groot Heiligland 62
2011ES Haarlem
Visit the website
More in this region
The largest flower auction in the world.

Read more

Hip beach cafes and Ibiza-like surroundings are to be found in Bloemendaal

Read more

Discover what Schiphol Airport has to offer travellers.

Read more

After a visit to Zuid-Kennemerland you will understand why people have wanted to live in this area for many centuries.

Read more

The Haarlemmermeer is an attractive area because of its long stretches of nature and the Cruquius, the world's biggest steam-driven pumping station.

Read more

The Cobra Museum in Amstelveen ensures that the avant-garde art movement CoBrA is kept alive.

Read more

Discover the best hotels near Amsterdam Airport Schiphol here.

Read more
Do you like this theme? You might also like: