Maastricht Christmas Market
Maastricht Christmas Market
-
42,031 Views
All year round, Maastricht is a wonderful city with just that atmosphere that bon-vivants love, but around Christmas, the city takes on that extra spellbinding edge. Under the moniker of "Magical Maastricht", the city goes into full Christmas mode, so visit the Christmas market, go skating on the ice rink on Vrijthof square and see the sea of lights from the top of the Ferris wheel.
Visit the Christmas market in Maastricht and enjoy 'Magical Maastricht'.
Go ice skating on Vrijthof square.
Follow the 'light route' and discover Maastricht's many little alleys and characteristic squares.
Magical light path
During Magical Maastricht, the historic inner city lit up in spectacular fashion. Go see the chandeliers at Plein 1992 and Markt squares and follow the special light path across the river Meuse via Sint Servaasbrug bridge and the Hoge Brug. And be sure to stop to admire the light animation of the 200 mistletoes in the trees on Onze Lieve Vrouweplein square. The beautiful lighting ties all the squares and streets together and puts the convivial Christmas atmosphere at the centre of things.
Christmas shopping
During the Christmas market, Vrijthof square is the centre of everything. Besides a great many stalls and a Ferris wheel, it also hosts an ice skating rink. Enjoy the wonderful Christmas atmosphere while skating around, and if you (still) feel like some Christmas shopping afterwards, visit the cosy little streets of the Jekerkwartier neighbourhood.
Staying in Maastricht
When visiting Maastricht's Christmas market, try staying in this bon-vivant city for a long weekend. The epicurean attitude of this city is visible in its many restaurants and terraces, the latter being heated to a cosy temperature in winter. Maastricht also has many historic highlights, such as the Basilica of Our Lady and the Basilica of Saint Servatius.
Maastricht has a broad and varied range of accommodations, from boutique hotels to bed & breakfasts, with prices to fit any budget.
Accessibility and parking in Maastricht
Maastricht lies about 2 hours by car from Amsterdam and Amsterdam Airport Schiphol The city is also well reachable by public transport; trains travel directly to Maastricht from Amsterdam.
If by car, keep an eye out as to where you may and where you may not park. Maastricht becomes very crowded during Christmas market season. Parking garages exist under Vrijthof square and by Sint-Servaasbrug bridge, but often fill up very quickly during this time. If you wish to pay less and be in the centre of Maastricht quickly, use one of the city's Park + Walk car parks.
Practical information
The Christmas market is open Mondays through Wednesdays from 11.00 to 20.00, Thursdays through Saturdays from 10.00 to 22.00 and Sundays from 12.00 to 18.00.
The ice skating rink is open daily from 10.00 to 22.00, except on 24 and 25 December, on which it is open from 10.00 to 18.00.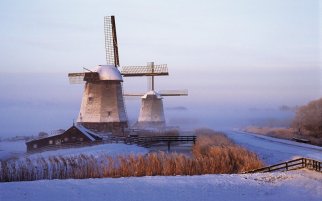 Discover Holland in winter! From Christmas shopping and Christmas markets to strolls on the beach and ice skating.
Read more
Upcoming events
29 Sep

Until 30 Sep

2 Oct

26 Sep
Search for an event
More in this region
The small municipality Valkenburg is a tourist attraction on its own.

Read more

8301 American soldiers who were killed during the second world War lie buried here.

Read more

Hoensbroek Castle houses a beautiful castle museum with great activities for kids, and has an interesting collection of centuries-old objects on display.

Read more