Rembrandt Privé at Stadsarchief Amsterdam
Rembrandt Privé at Stadsarchief Amsterdam
-
685 Views
Who was the man behind the artist? At the Rembrandt Privé exhibition at Stadsarchief Amsterdam, the city archives, you will discover the personal story of the master of painting. The unique exhibition brings original 17th century documents to life using hyper modern technology.
Get to know the man behind the master at the Rembrandt Privé exhibition.
Discover stories from Amsterdam's city archives that have never been told before.
Augmented reality brings the stories from the archive to life.
Rembrandt's personal stories
Rembrandt spent a big part of his life living in Amsterdam, leaving traces in the archives as well as his fantastic works of art. Many of these original 17th century documents are now stored at the Amsterdam City Archives or Stadsarchief Amsterdam. From his work and sponsors to his children, wives and money problems - all of it can be found in the archives. A wealth of stories that are now finally being told with the aid of modern technology.
See documents come to life
Because these documents are often difficult to read and understand, augmented reality is used to bring them to life with images, audio and art from the Rijksmuseum and Rembrandthuis, among other things. People are given a voice, telling the stories that are hidden in the documents. In this way, Rembrandt Privé offers an intimate glimpse of the life of Rembrandt and stories from the archives that have never been told before.
Editor's tip
In 2019, it will be exactly 350 years ago that Rembrandt died. To celebrate his life and the Golden Age in which he lived, fantastic exhibitions and events will be organised throughout the year. Discover what else you can experience.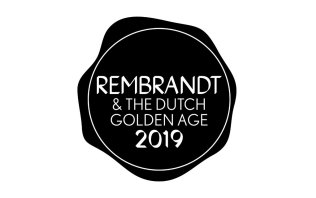 Celebrate Rembrandt's life and the extraordinary century in which he lived in museums throughout Holland with theme year Rembrandt and the Golden Age.
Read more
Upcoming events
18 Dec

6 Apr

Through 7 Apr

11 Apr
Search for an event