The weather in Holland
Holland, with its long North Sea coast, has a typically moderate marine climate. The sea's influence ensures that we are not too cold during winter, not too hot during summer, and there is always sufficient moisture in the air for a shower. So if you plan to visit Holland, it would be wise to keep this in mind. Put the right clothing in your suitcase so you are covered if there's an afternoon rainfall and make sure you always have a critical opinion about the weather... Just like the Dutch do! 
Weather Forecast:
mon
tue
wed
thu
fri
Credits: buienradar.nl
Max Temp
22°C
23°C
23°C
20°C
18°C
Min Temp
18°C
13°C
15°C
12°C
13°C
Rain Chance
40%
10%
20%
30%
60%
Sunshine
20%
50%
30%
30%
30%
Search for your holiday home
Check out our extensive offers.
2000 holiday homes throughout Holland.
On the coast, in a natural environment or near cities
Let's talk about the Dutch weather
Average temperature in Holland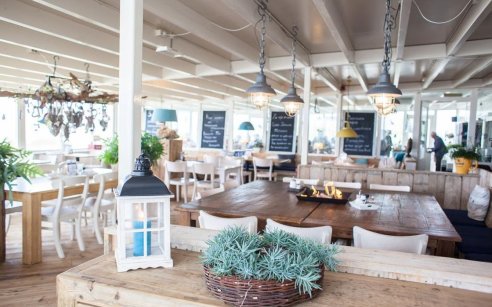 Does the weather look good and do you still need to book accommodations in Holland? We offer a broad selection of hotels, B&Bs and holiday homes. Discover which accommodations have rooms available!
View the offer
The four seasons in Holland
Frequently Asked Questions

What is the weather like in Holland?

The weather in the Netherlands depends on the season. In general, the weather is moderate. Read more about the weather in the Netherlands.

Read more

What kind of clothing should I take with me?

The Netherlands has a temperate maritime climate. In winter, not too cold, not too warm in summer. More about the weather in the Netherlands.

Read more

When can you ice skate in Holland?

Skating on natural ice is only possible in winter, as long as it has frozen for a number of days. Ice skating on an artificial ice rink is possible in several cities during winter.

Read more