Photo: © NBTC / Bring yourself
Located next to the central square at the Floriade is a striking round building in the middle of the water, the art pavilion. A circular promenade guides you to the entrance. In the middle of the circle is an interactive water object that visitors can influence. This is the beginning of M.
You are M.
.
Bring yourself, Olga will do the same
Olga Ruitenbeek is 40 years old. She is the artistic director at M. (Stichting Kunstmuseum Flevoland) in Almere.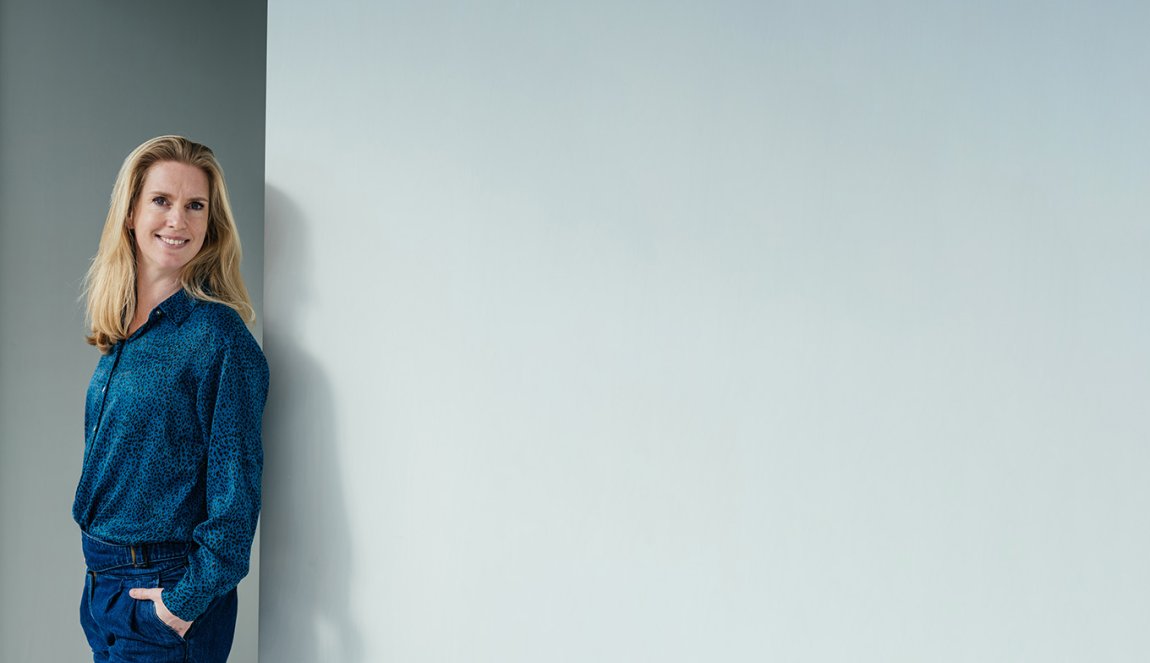 Olga Ruitenbeek
M. is the beginning of what might become a museum for immersive art. The art pavilion at the Floriade is a pilot for this museum-to-be in the city of Almere. The artistic leader of the future museum is Olga Ruitenbeek. Over the past 10 years, she has created exhibitions and museums all over the world. And now it's Almere's turn!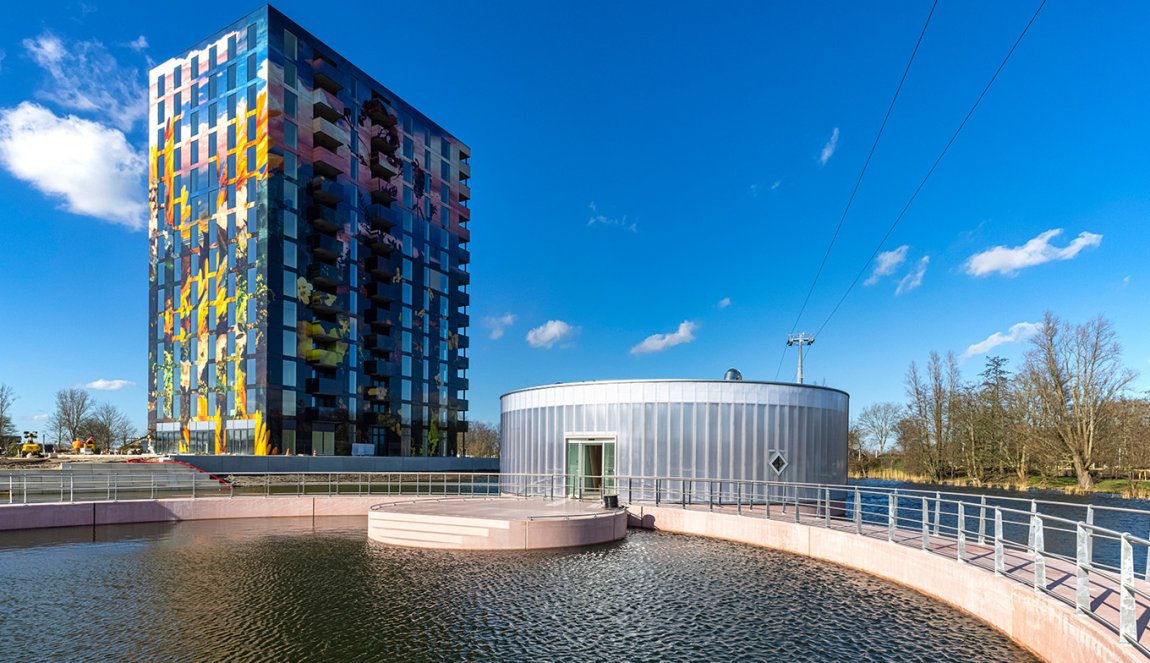 Art Museum, unlike any other
How does such a museum come about? Olga: "Almere is expected to grow from 200,000 to about 350,000 inhabitants, and it will become the fifth largest city in the Netherlands. A growth plan has been developed for this, which includes houses, facilities and amenities. The city does not yet have an art museum, but it does have a unique collection: Land Art." According to Olga, research into the city's character is the starting point. "The future museum is connected to the location for which we are establishing it. It has to fit in and make a genuine contribution." Almere is a young city, with many young families and young people with a vocational education. The future museum therefore wants to be accessible and a place for everyone, whether you know something about art or not. "It should also be about you. It's an art museum for everyone and different from what you are used to."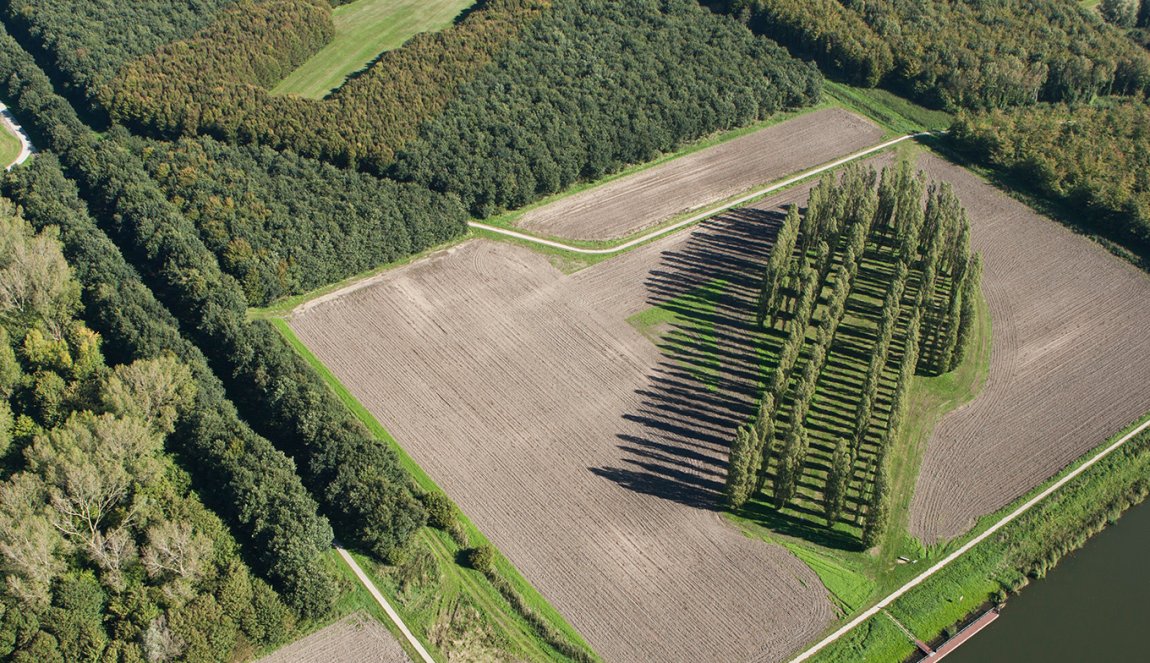 Flevoland has an impressive collection of landscape art: Land Art. No fewer than 9 works of art are spread throughout the province, including 'de Groene Kathedraal' (the Green Cathedral) and 'Deltawerk//' along with works by well-known artists such as Richard Serra and Libeskind. "This is art that you can get very close to; you can touch it and sometimes even walk right in the middle of it. Immersive art reflects this very well within the walls of the future museum. There you are also surrounded by a work of art; the artist makes you part of his created world. This fits in well with Flevoland because it is for everyone, it is accessible and there is a lot of space here."
We also want to stimulate your creativity and help
you see the world through different eyes so it too can change," explains Olga.
You and the future of nature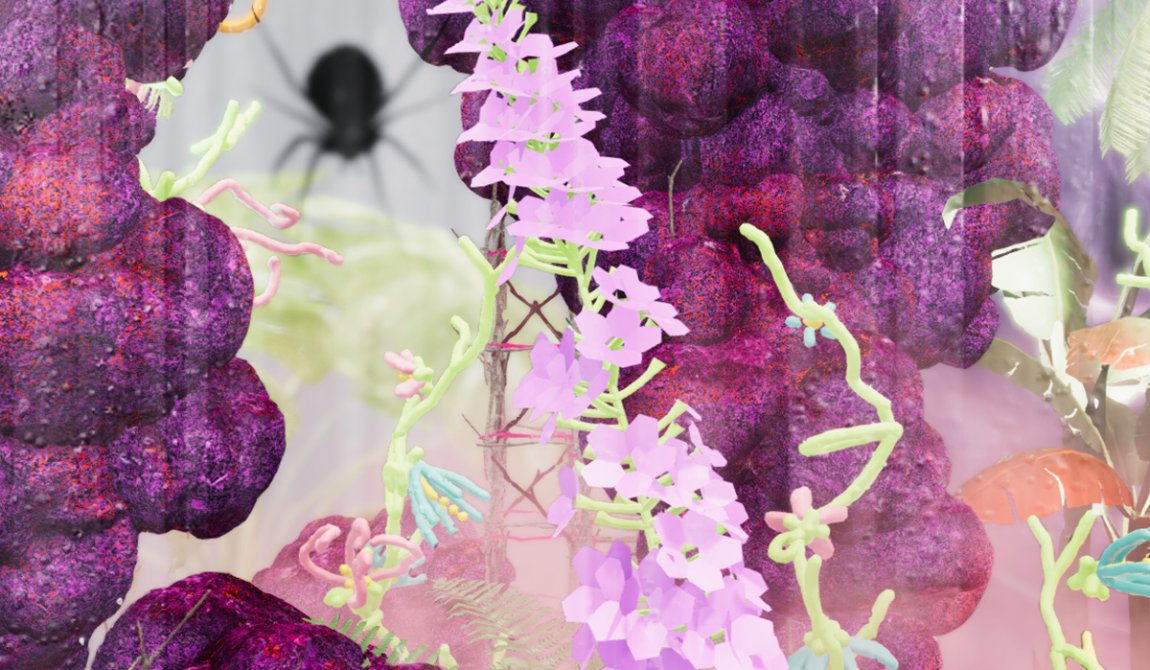 Back to the pavilion at the Floriade. You really have to experience immersive art for yourself, of course, but Olga wants to give you a little taste of what's to come. "Art is one of the best ways to get you thinking about the future. Five works of art about the future of nature have been created especially for this place," says Olga. You immediately step into a work of art just by entering the building: you walk through a kind of forest, like an intertwining of people and nature. In the second room, the images projected all around raise all sorts of questions. What is our role as human beings? For example, will we have tiny robot bees that pollinate crops in the future. Will a world arise in which technology and nature blend? Upon leaving, you may even ask yourself what we can all do to change our own environment.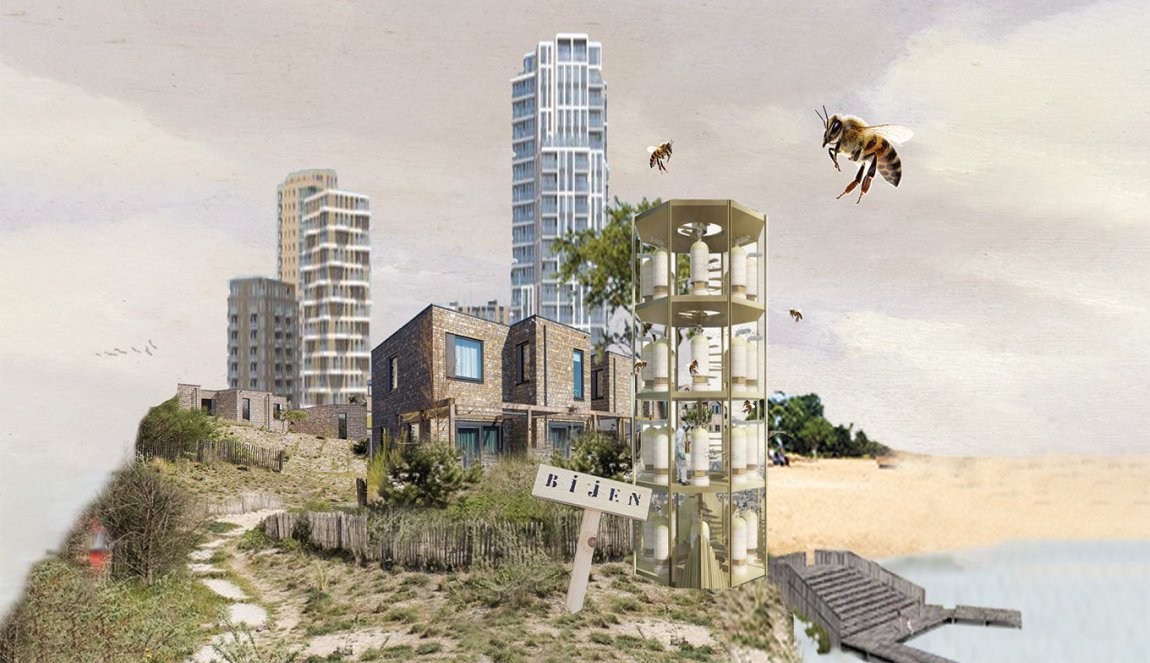 During the Floriade (from April 14 to October 9) you also will encounter M. in the city center of Almere. As a sneak preview of what may soon become a permanent and welcome fixture in the city, two shops have been converted into an art location. You're welcome to stop by! Grab a brush and help color in the 'Almere of the future' panorama. Or why not get lost like Alice in Wonderland in the immersive maze with 5 artistic visions of nature in the future. As a visitor, you will make your own way through this. "We also want to stimulate your creativity and help you see the world through different eyes so it too can change," explains Olga.
M. as the heart of a growing city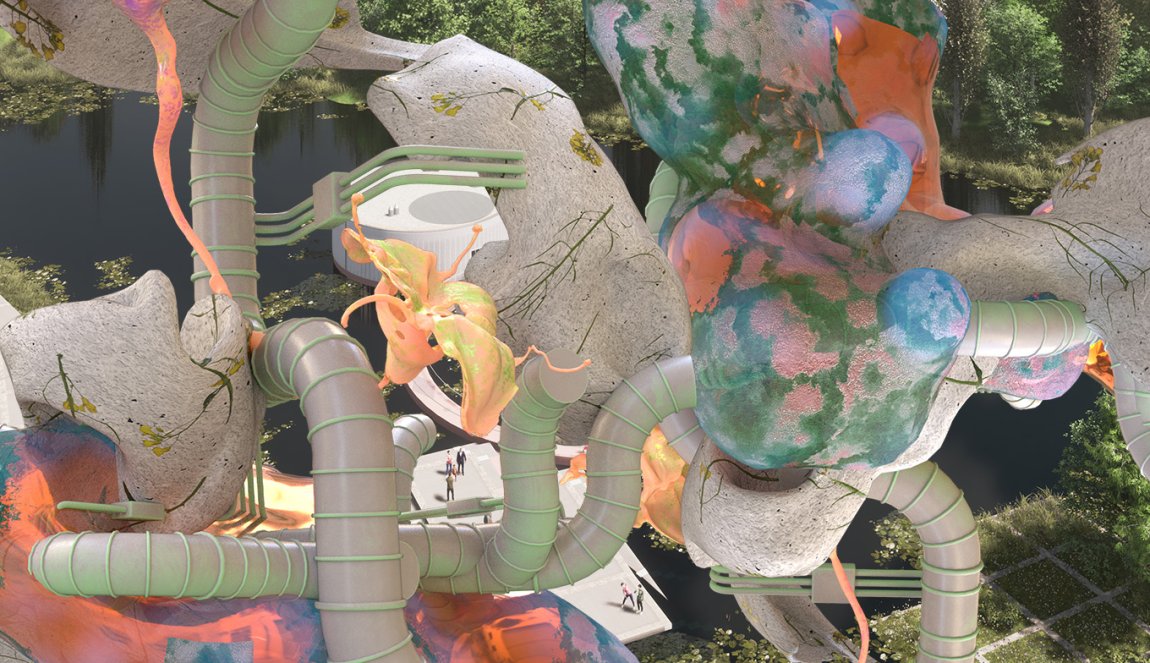 "Immersive art often has its roots in the nightlife scene and at festivals," says Olga. "In our plan for a future museum, the building also includes a nightclub. During the day it functions as an exhibition hall and at night you can dance there in an immersive art experience. The roof will be a welcoming spot, accessible to everyone and a meeting place for residents. There will be lots of greenery, a café-restaurant, and a beautiful view over the center."
Art without preconceived notions, to experience and be in the middle of it. Does it make you think? Does it stir something deep inside or does it just make you feel good? Discover M. at the Floriade, look for Land Art in Flevoland (or digitally at home), and make sure to visit the center of Almere. Let the immersive works of art embrace you and maybe delve deeper into the smells, colors and sounds of the city itself.