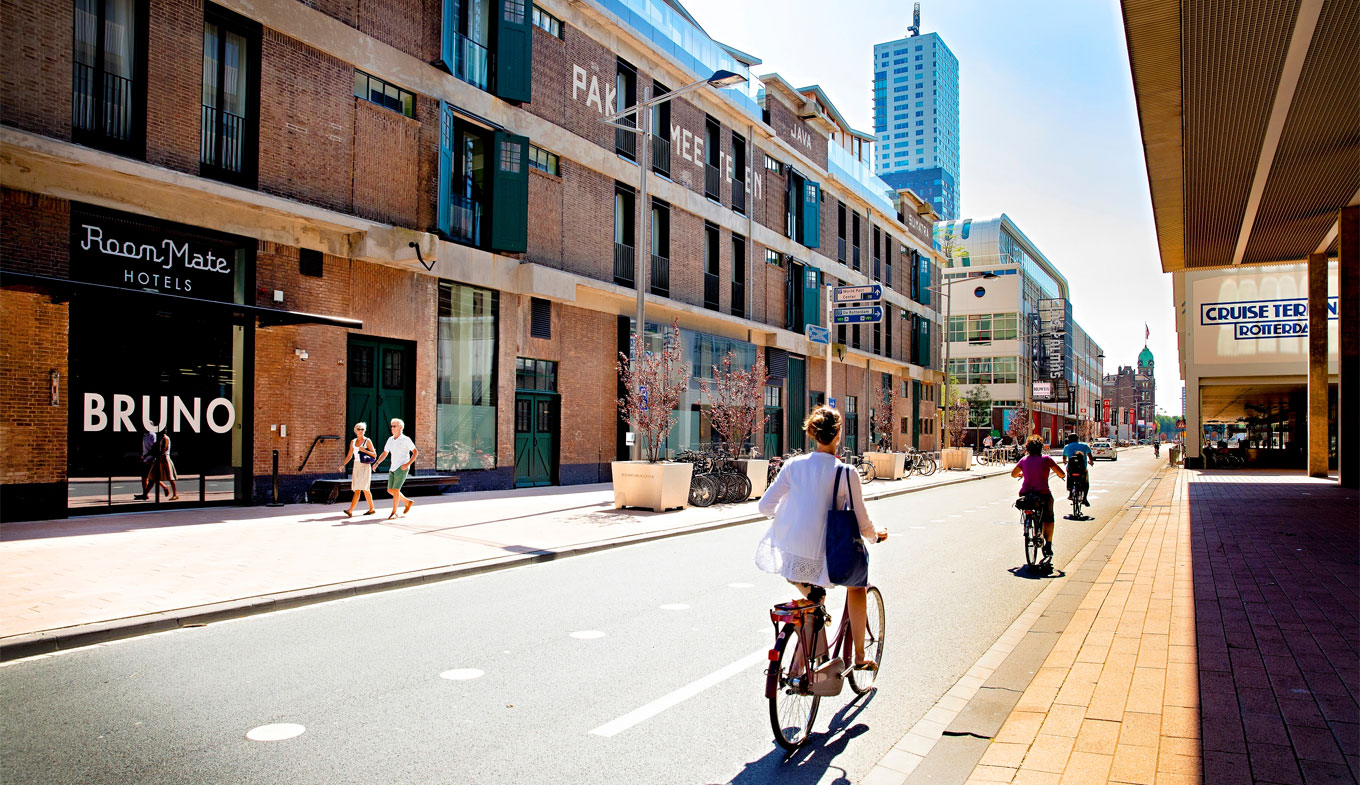 Cycling at the Kop van Zuid
Photo: © Iris van den Broek
Read about the most important things to keep in mind during your holiday and how we can all safely enjoy the beautiful places in the Netherlands.
Vacation in the Netherlands; about activities, reservations, and 1.5m social distancing.
Keep the safety rules in mind because things are not quite back to normal.
Read tips and recommendations for you about the current situation in the Netherlands.
Can I go on a holiday to the Netherlands?
The Netherlands is not yet open to visitors from every country. As of the 15th of August, the UK has added the Netherlands to the No Fly List. Only essential travel is allowed. If you do visit our country, a 14 day quarantine afterwards will be mandatory. Unfortunately travelers from the United States are not yet allowed into the Netherlands, among other countries. It goes without saying that we hope to welcome you once again at a later stage. In the mean time, check out our inspiration articles about the Netherlands. We have collected a number of practical travel tips for visitors from the UK and other high-risk EU member states.
Safe explorations in the Netherlands
Did you know that our country is full of fantastic undiscovered places? Enjoy, explore and travel around, but be safe. Check the important rules and comply with local instructions. We can all be safe together. The main measure is social distancing, with everybody staying 1.5 meters away from other people. It is better to stay away from busy places and crowds; instead seek out the water or rent a bicycle and go for a fabulous day tour. You can also go out in the late afternoon or rather get up early. If you are somewhere and crowds are gathering, be wise and seek out a quieter spot or go back to your holiday accommodations. Visit Holland.com and discover less well-known places and activities in the Netherlands.
Avoid crowds
Always keep a 1.5 meter distance from others (except members of your own family, of course).
Children up to 12 years old do not have to stay 1.5 meters away from each other and adults. Young people up to 18 years old do not have to stay 1.5 meters away from each other but they do have to keep their distance from adults.
Indoors, you are allowed to receive a maximum of 3 visitors per day that are not part of your household. Outdoors, for instance at attraction parks and restaurants, your group may consist of a maximum of 4 persons who are not part of a single household. Children 0-12 years old do not count. Maintain a 1.5m distance from others at all times. Persons from a single household are allowed to gather in a larger group and do not have to keep their distance.
Public transport is once again accessible to all travelers since 1 July. Wearing a (non-medical) face mask is mandatory. Here, too, avoid crowds and travel outside peak hours whenever possible.
Restaurants and cafés are closed as of October 14, 2020.
Attractions and museums
Museums and amusement parks are open. Here, too, the main measure is social distancing (1.5 m) but there is no longer a maximum number of visitors. For museums and amusement parks, you do have to buy a ticket online beforehand to book a specific day and time. If this does not work out for you, experience museums and virtual tours online with our tips.
Shops and restaurants
Shops are open and make every effort to implement the 1.5 meter distance. The number of people inside shops is limited, so you may be required to take a shopping basket or cart inside. Shopping areas have instituted a kind of one-way traffic to help people maintain the 1.5 meter distance. Restaurants and cafés are closed as of October 14, 2020.
In the Netherlands, everyone from the age of 13 is obliged to wear a (non-medical) mouth mask in public transport and also it is mandatory to wear a mouth mask in shops, museums, stations, parking garages, petrol stations and other public indoor spaces.
Beaches and nature reserves
Can we go to the beach? In principle, there are so many beaches in the Netherlands and they are so wide that there is a spot for everyone even with social distancing. Some beaches are more crowded than others, so car parks and access roads may be closed temporarily if there are too many people. Beach pavilions and toilet facilities are open with adaptive measures. Inquire about your destination at the local VVV tourist office beforehand and comply with instructions given on site. Together we will keep the Netherlands safe. Have lots of fun at the beach!
There is plenty of space for everyone in nature, too, although the same rules apply here: some places may become too crowded and in that case closed to the public. Give each other space, for instance by using a different entrance than the one at big car parks, and clean up after yourself. Too crowded today? Follow webcams and livestreams and other ways to virtually experience the Netherlands.
Accommodations, camping grounds, hotels
Many accommodations and holiday parks are open and happy to welcome you! Here, too, the rules for social distancing (1.5 m) are in place. Check the website of your intended destination for additional measures and whether you can book an accommodation. Unfortunately, it is not allowed for multiple families to share a holiday cottage. Ask your accommodation in the Netherlands for more information. Toilets and showers on camping grounds are open, so you can go camping with a tent, campervan or caravan. You must book hotels and other accommodations before your trip. You may be sent back at the border if you cannot show a valid reservation.
Please make sure you are aware of the measures in each safety region, follow any applicable instructions, and avoid crowded places.
7 questions about holidaying in the Netherlands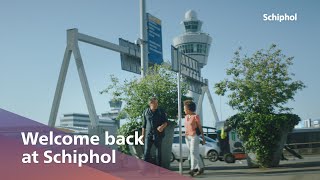 Schiphol
Enjoy your holiday! Stay safe and pay attention to instructions
If you still have questions, check out our information page about COVID-19 measures or go to the Q&A for tourists on the Dutch government website.
Last updated on [2-10-2020]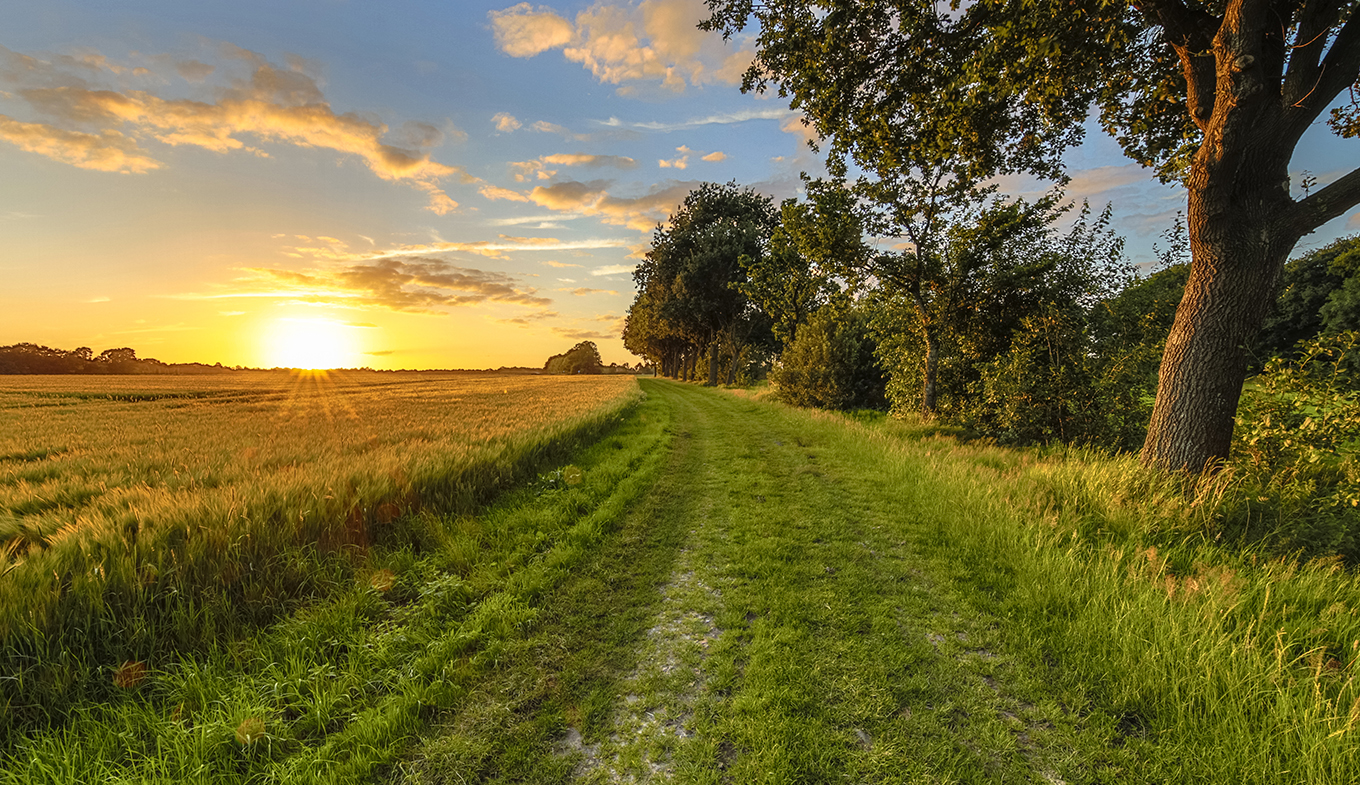 Visit the Netherlands from home
The Netherlands, a country you should definitely visit. Discover the most beautiful spots and best activities here.