Getting around in Holland
Is your client looking for an easy and fast way to travel through Holland? All cities are easily accessible by public transport and the NS has even made it easier by providing three types of Travel Tickets especially made for tourists! Getting around Holland has never been easier.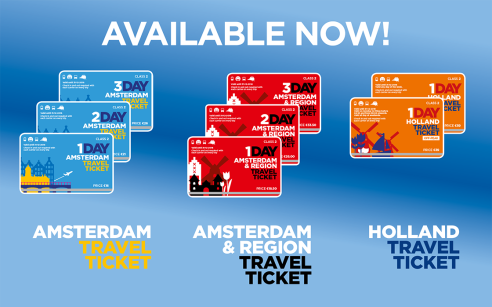 Buy one of the three Travel Tickets and have unlimited journeys by public transport. That's the easiest way to discover the Netherlands!
Read more