Bever Bridge
Photo: © Rene van Zuuk Architecten via Floriade 2022
Facts and Figures
International Horticultural Exhibition is a thematic variation on a World Expo
7th edition of the International Horticultural Exhibition Floriade
The theme for 2022: Growing Green Cities
Almere is centrally located 30 kilometres from Amsterdam
600,000 m2/60 hectares
It is expected 2 million visitors (72% national and 28% international)
850 metre cable car service
Locations for business meetings at the Floriade Park and in the immediate vicinity
Over 400 national and international participants
From 14 April 2022 – 9 October 2022

Watch this video
Highlights Floriade 2022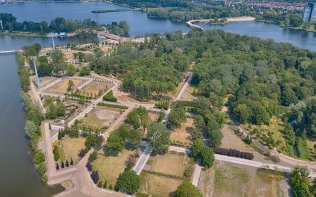 Arboretum: The arboretum is a walk-through tree and plant encyclopaedia which comprises the expo's green infrastructure which will become the future urban district Hortus. All trees that are planted contribute to a sustainable, greener and healthier city and stimulate biodiversity.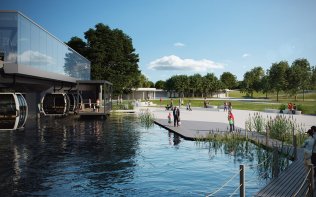 Cable Car Ride: Visitors will be able to take a spectacular 5-minute cable car ride from an 850 meters long ropeway above the park. In a gondola they will travel quickly between the southern and northern part of the Floriade park. Visitors will see the arboretum enriched with trees, plants, shrubs and flower borders, the expo plots for the international exhibits and all other places of interest. This also provides an opportunity to showcase the potential for sustainable use of urban cable cars.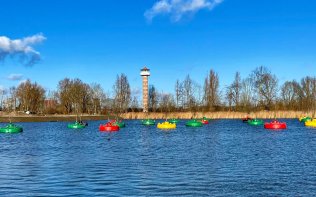 "Bobbing forest": After 5 years of floating in the Rotterdam Rijn Harbour, the living artwork 'Bobbing Forest' was relocated to the lake Weerwater in Almere. Courtesy of the municipality Rotterdam who loaned the 'Bobbing Forest' for a period of two years. The artwork created by the company Mothership consists of 20 recycled sea buoys from the North Sea filled with 20 Dutch elm trees. These floating trees provide extra greening, compensation of CO2 and reduction of particulate matter. During the Floriade Preview 2021 and the Expo in 2022, visitors will be able to view the art installation from the cable car, the tour boat and from the terrace on the Weerwater.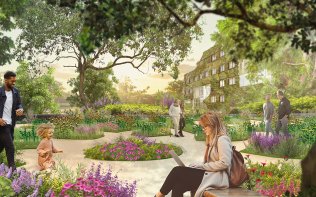 "Urban districit Hortus": Sustainable means for future generations as well, and this is what Hortus is. Houses and other neighbourhood facilities will be located on the same plots. This means that the transition from event site to city district will be as sustainable as possible: prior to the event, a skeleton of a city district will be laid out, which will then last for more than a hundred years.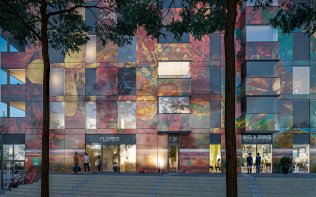 Panoramic Huge Facade artwork: Visitors will see the awe-inspiring panoramic facade artwork created by MVRD and Flemish artist Alex Verhaest, which will dress the Flores Tower, centrally located in the middle of Floriade, in Hortus, the future district that will be left after the Expo. The artwork vertically summarises the arboretum's planting catalogue: The smaller the plant's image, the further away it is, serving as a reference for visitors to explore the arboretum.
Need more information, inspiration, connections or resources?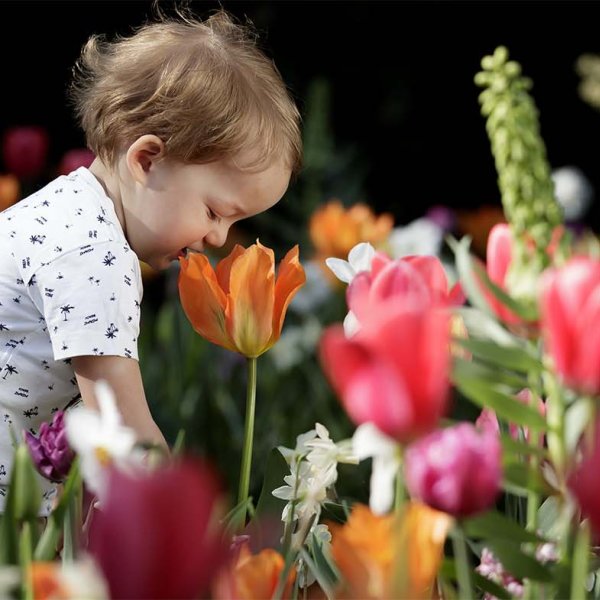 Flowers
Dive into the story of Dutch flowers, meet growers and florists, and discover the best insider tips.
Go to Flowers