Portrait Gallery of the Golden Age
Portrait Gallery of the Golden Age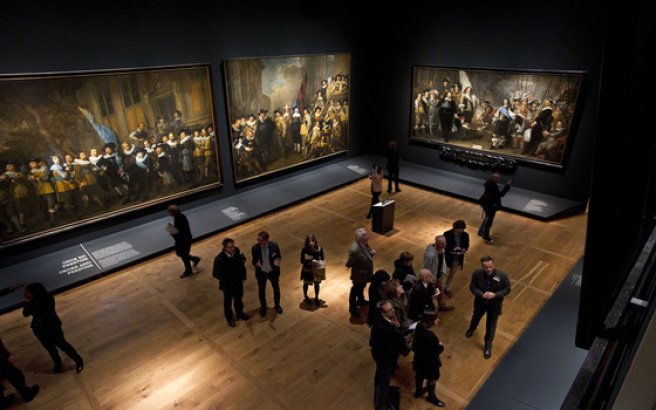 Thirty colossal, 17th century group portraits from the Amsterdam Museum and the Rijksmuseum collections have been brought together for the first time ever in the Hermitage Amsterdam. These 'brothers and sisters' of the Night Watch are unique all over the world and are rarely exposed due to their size. They show us regents, civic guards and merchants of all ranks, social classes and religions, standing together as brothers. Rembrandt's 'The Anatomy Lesson of Dr Deijman' and portraits of civic guards including Govert Flinck and Nicolaes Pickenoy are but a few examples of the works of art that are on view in the Portrait Gallery of the Golden Age.

Together they illustrate the story of collective citizenship that is so typical of the Netherlands. It's as if they are holding up a mirror to contemporary Dutch society. Because the relationships between the people of the time formed the basis of the standards and conventions of today.
Opening times
Daily from 10:00 am to 17:00 pm
The museum is closed on King's Day (27th April) and the 25th of December.
On January 1st, the museum is open from 11:00 am to 17:00 pm.
Busses
It is possible to stop for a short time on Weesperzijde to allow groups to disembark. The group entrance is at the rear of the museum, at no. 1, Nieuwe Keizersgracht. The bus driver and guide will receive a free entry ticket for the exhibition.
For information on group bookings and voucher deals please contact Marianne de Nooijer via email: [email protected]
Other museums and attractions