Rotterdam
Rotterdam - Home to Europe's largest port. The city where more than 170 nationalities help create an open and cosmopolitan atmosphere. This buzzing metropolis on the borders of the river Maas has a breath-taking skyline. And whether it is in architecture, the creative sector or the port, Rotterdam is a frontrunner in many ways.
Rotterdam is a young, multifaceted and dynamic city. A breeding ground for creativity and trendsetter in lots of areas. The port, its modern architecture and the people create a unique open and cosmopolitan atmosphere. Every day new restaurants, shops, bars pop up all over town making every visit to Rotterdam a unique experience, full of surprises.
Read more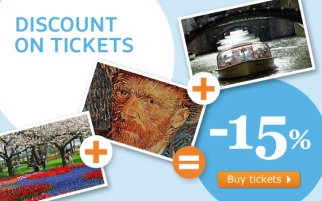 Pre-order your tickets for Rotterdam museums & attractions in our ticket shop and save instant money on combination deals!
View the offer