Book with the official Dutch tourist board.
Book safely and directly online.
Hotels and holiday homes throughout Holland.
Your guide to a perfect holiday in Holland
Anything you ever wanted to know about Holland in one place. This is Holland.com! Whether you are coming to Holland for a city trip or a beach holiday - holland.com offers loads of information and inspiration, from the Rijksmuseum to the Anne Frank house, from Rembrandt van Rijn to Van Gogh and from Amsterdam to Zandvoort.
We also provide a lot of useful information and the opportunity to book your hotel or holiday cottage against very attractive rates. If you want to book tickets for an excursion, amusement park or museum, you can do that too.
We make sure you get the most from your stay in Holland. We hope you enjoy our website and look forward to seeing you in Holland!
Events in Holland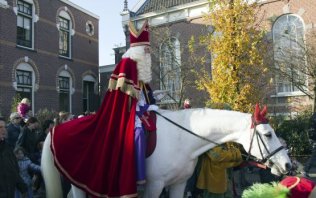 14 Nov - 5 Dec
Thousands of anxious children welcome Sinterklaas (Saint Nicholas) in Holland. Have a taste of traditional sweets such as gingerbread men, spiced biscuits, marzipan and chocolate letters.
Read More
Top 5 tips for your stay in Amsterdam
Practical Information
Know what weather to expect in Holland.

Read More

Hotels in special locations, luxurious or low-budget. Book your hotel room at attractive rates here.


Read More

Discover Holland by bike on a cycling holiday.

Read More