The Afsluitdijk is a 32kilometer long dike, which connects the province of North Holland with the province of Friesland. It was constructed between 1927 and 1933 as a fundamental part in a larger plan called the Zuiderzee Works. With the completion of the Afsluitdijk the Zuiderzee ('Southern Sea') became the fresh water lake of IJsselmeer.
Zuiderzee Works
The Zuiderzee Works was consisted of two parts. The first stage of the project was the damming of the Zuiderzee ('Southern Sea'), transforming it into the fresh water lake the IJsselmeer. The second part was the reclaiming of new land. The Noordoostpolder and a complete new Dutch Province, Flevoland, were officially established in 1986.
Take the Motorway
Today, the Afsluitdijk is more than a dike that protects the Dutch from floods. It's also a motorway which is used by thousands of people every day. You can drive, cycle or walk from one side of the lake to the other and enjoy the amazing views.


What's nearby
Show on map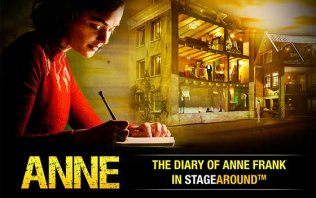 See ANNE in Theater Amsterdam! A unique play, translated into 8 languages, about the life of Anne Frank.
Read More
Our recommendations for more Holland information
Winter in Holland is magical and we like to make things extra warm and cosy during the dark days of the year. Therefore we selected the best best tips for you; from New Year's Eve in Amsterdam, the best ice-skating rinks, christmas shopping and many more.

Read More

Undoubtedly one of the jewels of Europe, and not just because of the stunning 17th century canals. Go find out for yourself!

Read More

Hotels in special locations, luxurious or low-budget. Book your hotel room at attractive rates here.


Read More

Holland is the ultimate destination for cycling thanks to its flat landscape, mild climate, short distances and wonderful infrastructure.

Read More