Art and design shopping in Rotterdam
Art and design shopping in Rotterdam
814 Views
Rotterdam, the tough port city of Holland, is often ahead of the pack in terms of trends and developments. As a result, the city draws many artists. So it makes sense for Rotterdam to have leading designers and artists. If you want to know what the city has to offer and where to find it, we have collected some great addresses for you.
Galerie Delta (Eendrachtsplein 19): A gallery for figurative, expressionist art that provides a platform for many young artists. The gallery emphasises Berlin Art.
MAMA - Showroom voor Media and Moving Art (Witte de Withstraat 29-31): The MAMA project revolves around the work of young artists. The art is interesting to a broad audience.
Urban Photo's Rotterdam (Pannekoekstraat 8a): Countless photographs of special events from the past and the present. The place to buy affordable, high-quality prints.
Gallery Aelbrecht (Aelbrechtskolk 2): Showcasing the best exhibitions of paintings, sculptures and other forms of art since 1972.
Galerie Puur (Botersloot 50a): Galerie Puur is the place to go for unique, hand-made modern jewellery.
V!P's Rotterdam (Van Vollenhovenstraat 15): Gallery specialising in classical and modern forms of pop art. Features work by famous artists like Warhol, Keith Haring and Kenny Scharf.
Galerie Fascino (Kleiweg 34): Versatile gallery exhibiting jewellery, paintings, hats, glass art and ceramics. Here you will find works of art by the owner as well as many others.
In de ban van de ring (Witte de Withstaart 41a): This unique workshop designs modern gold, silver, platinum, steel and gem-studded jewellery. A very special place.
African Art (Watergeusstraat 115b): You will find the African Art gallery in the historical Delfshaven. It specialises in African sculptures, paintings and drawings.
What's nearby
Show on map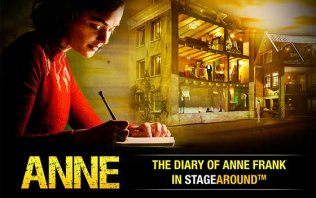 See ANNE in Theater Amsterdam! A unique play, translated into 8 languages, about the life of Anne Frank.
Read More
Our recommendations for more Holland information
Winter in Holland is magical and we like to make things extra warm and cosy during the dark days of the year. Therefore we selected the best best tips for you; from New Year's Eve in Amsterdam, the best ice-skating rinks, christmas shopping and many more.

Read More

Undoubtedly one of the jewels of Europe, and not just because of the stunning 17th century canals. Go find out for yourself!

Read More

Hotels in special locations, luxurious or low-budget. Book your hotel room at attractive rates here.


Read More

Holland is the ultimate destination for cycling thanks to its flat landscape, mild climate, short distances and wonderful infrastructure.

Read More