Canals of Amsterdam
6337 Views
A visit to Amsterdam isn't complete without enjoying the canals. They are a symbol of Amsterdam and of great cultural and historical value. In 2010 the World Heritage Committee decided to submit the 17th century canal ring area in Amsterdam to the UNESCO World Heritage List.
Amsterdam Canals Musts
Though every canal is beautiful and unique in itself, there are some absolute musts:
The Golden Bend: the canal from 'Leidsestraat' to 'Vijzelstraat' has the most beautiful and magnificent stretch of canal houses of Amsterdam.
One view, fifteen bridges: the bridge on the corner of 'Reguliersgracht' and 'Herengracht' has a unique view over fifteen bridges. Make sure you stand on the side of the street with the odd numbers.
Magere Brug: the 'Magere Brug' (Skinny Bridge) is one of the most picturesque bridges of Amsterdam. At night the bridge is romantically illuminated. 
Canal tour: enjoy the beautiful canals and canal houses from the water with one of Amsterdam's many canal tours. 
Amsterdam Canals on World Heritage List
According to UNESCO, the canals are cultural heritage of "outstanding universal value". The city of Amsterdam also does its utter best to maintain and protect the canals. Enough reasons for you to discover the Venice of the North: the canals of Amsterdam.
Click here to go back to the Amsterdam or the Amsterdam attractions page.
Our recommendations for more Holland information
Vibrant festivals, royal art, canal tours and picnics: enjoy the summer in Holland!

Read More

Undoubtedly one of the jewels of Europe, and not just because of the stunning 17th century canals. Go find out for yourself!

Read More

Hotels in special locations, luxurious or low-budget. Book your hotel room at attractive rates here.


Read More

Holland is the ultimate destination for cycling thanks to its flat landscape, mild climate, short distances and wonderful infrastructure.

Read More
What's nearby
Show on map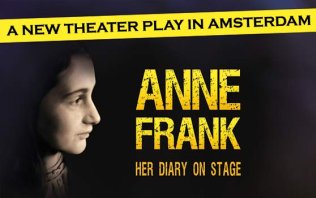 See ANNE in Theater Amsterdam! A unique play, translated into 8 languages, about the life of Anne Frank.
Read More