Cheese in Holland
1173 Views
Cheese has probably been made in Holland back as far as 200 B.C.E.—even Julius Caesar mentions Dutch cheese in his logs. Cheese production took a major role in Dutch life by the middle ages when they began exporting. Cheese markets grew and towns that were granted weighing rights got special status in the country. The town of Gouda has the Waag weigh house, which is one of the most beautiful in Holland. There are elaborate weigh houses, where goods were scaled, priced, and traded in every major Dutch city. Holland cheeses are the most exported in the world, and the Dutch dairy industry is worth about 7 billion euros a year.
Cheese and daily living
The average Dutch citizen eats about 15 kilos of cheese (that's about 33 pounds) a year, and Holland cheese varieties are known throughout the world for their balance of sharpness with sweetness. Most cheeses are named for the towns where they are made, such as the well-known Gouda and Edam. Limburger, Maasdammer, and several varieties of goat's milk cheese are also popular. Cheese festivals and other attractions dot the countryside; medieval-style cheese markets and auctions are still run in Alkmaar, Hoorn, and Edam for the benefit of the tourists, and modern cheese markets are located in Woerden and Gouda.
Where to taste the best Dutch cheese
Visitors to Amsterdam should definitely stop at Reypenaer's Tasting Room on the Singel canal (near the floating flower market) and try the artisanal Gouda. It's won Supreme Champion at the Nantwich International Cheese show twice. Dutch cheese is a true delicacy of this country that is not to be missed, nor is the opportunity to try it where it is manufactured. When planning a trip to Holland, taste some cheese.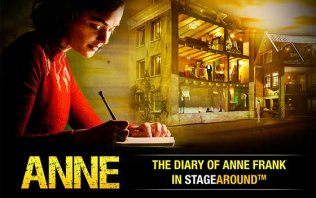 See ANNE in Theater Amsterdam! A unique play, translated into 8 languages, about the life of Anne Frank.
Read More
Our recommendations for more Holland information
Winter in Holland is magical and we like to make things extra warm and cosy during the dark days of the year. Therefore we selected the best best tips for you; from New Year's Eve in Amsterdam, the best ice-skating rinks, christmas shopping and many more.

Read More

Undoubtedly one of the jewels of Europe, and not just because of the stunning 17th century canals. Go find out for yourself!

Read More

Hotels in special locations, luxurious or low-budget. Book your hotel room at attractive rates here.


Read More

Holland is the ultimate destination for cycling thanks to its flat landscape, mild climate, short distances and wonderful infrastructure.

Read More