Delfshaven is a small inner-city harbor with many historical buildings. Unlike most of Rotterdam, Delfshaven was spared during the bombings of World War II. The area is well known for its restaurants, bars, galleries and architectural monuments.

Delfshaven Top Five

Here's a top five of the best highlights Delfshaven has to offer:
De Dubbelde Palmboom: a branch of the Historical Museum Rotterdam.
The Pelgrim: the only city brewery in Rotterdam.
De Delft: the reconstruction of an 18th century warship.
De Distilleerketel: a grain mill that looks out over the harbor.
Pilgrim Fathers Church: where Pilgrims met before setting sail for America in 1620.

Day at Delfshaven

If you want to get an impression of what Rotterdam looked like before the bombings, you should go and visit Delfshaven. The rich history of this area, the architecture and the many bars and restaurants make your visit worthwhile.

Find out more about culture in Rotterdam or Rotterdam!

What's nearby
Show on map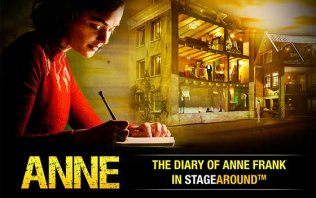 See ANNE in Theater Amsterdam! A unique play, translated into 8 languages, about the life of Anne Frank.
Read More
Our recommendations for more Holland information
Winter in Holland is magical and we like to make things extra warm and cosy during the dark days of the year. Therefore we selected the best best tips for you; from New Year's Eve in Amsterdam, the best ice-skating rinks, christmas shopping and many more.

Read More

Undoubtedly one of the jewels of Europe, and not just because of the stunning 17th century canals. Go find out for yourself!

Read More

Hotels in special locations, luxurious or low-budget. Book your hotel room at attractive rates here.


Read More

Holland is the ultimate destination for cycling thanks to its flat landscape, mild climate, short distances and wonderful infrastructure.

Read More