Vermeer Centre Delft
1685 Views
Johannes Vermeer is one of Holland's best-known artists. The painter lived between 1632 and 1675 and spent his entire life in Delft. Vermeer only made 37 paintings, in which he created his own world. All of them are of an exceptionally high quality. The Vermeer Centre in Delft brings this old master back to life.
The Vermeer Centre Exhibition
Step into the life of Johannes Vermeer and learn more about him, his mentors, his city and the hidden love messages in his work. Learn how this 17th century painter became the master of the so-called 'Dutch light'.
The Vermeer Centre has high quality images of Vermeer's whole oeuvre in full size. You'll get a chance to dive into his studio, where he created the The Girl with the Pearl Earring, The milkmaid and one of the best city views ever, View of Delft.
Vermeer Combi Ticket
A great way to understand Vermeer even more is to walk the streets where he used to walk. With a Vermeer Combi Ticket you receive access to the Vermeer Centre, Museum 'Het Prinsenhof', the Old and the New Church, and a map with the Vermeer Tour through Delft.
What's nearby
Show on map
Address:
Voldersgracht 21
2611EV Delft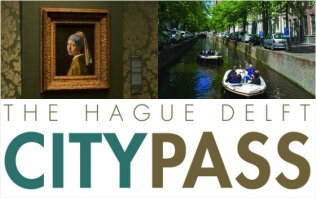 The Hague - Delft City Pass offers free and discounted entrance to a wide range of museums, attractions, restaurants and shops in the Hague and Delft and even free public transport.
Read More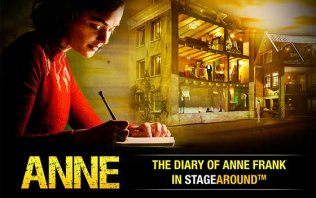 See ANNE in Theater Amsterdam! A unique play, translated into 8 languages, about the life of Anne Frank.
Read More
More in this city
Delft City Hall is one of the city's landmarks.

Read More

Explore Delft and its surroundings with this bicycle itinerary across Delftse Hout.

Read More

Delft is the City of Orange in Holland. The relationship between Delft and the Royal Family goes back centuries.

Read More

Experience a day in Delft with an itinerary that includes all the highlights and a wealth of tips.

Read More

Discover the best restaurants, lunchrooms and culinary delights in Delft.

Read More

With 7000 plants, the Botanical Garden of Delft University of Technology is the greenest place in Delft.

Read More

Delft is a city full of surprises. Discover the best-kept secrets of the city here.

Read More

Delft University of Technology campus boasts several remarkable architectural works.

Read More

Pubs, open-air terraces, clubs and a great deal of students: nightlife in Delft has lots to offer.

Read More

Delft University of Technology allows children to play with science at Science Centre Delft.

Read More

The most attractive streets, the best shops, all of it in a pedestrian district.

Read More

Find some souvenirs and buy the best food at the lovely markets in Delft.

Read More

The canals of Delft served as defense and lifelines throughout the city.

Read More

Read all about the origins of Delft Blue, and where to go in Delft to see this famous earthenware.

Read More

For centuries, the exclusive, hand-painted Delft earthenware has been made in this unusual factory.

Read More

Visit the only Delft earthenware factory remaining from the 17th century in Delft.


Read More

Living quarters of William of Orange.

Read More

An eye-catcher in the historical heart of Delft.

Read More

An important church for the Dutch Royal House.

Read More
Our recommendations for more Holland information
Winter in Holland is magical and we like to make things extra warm and cosy during the dark days of the year. Therefore we selected the best best tips for you; from New Year's Eve in Amsterdam, the best ice-skating rinks, christmas shopping and many more.

Read More

Undoubtedly one of the jewels of Europe, and not just because of the stunning 17th century canals. Go find out for yourself!

Read More

Hotels in special locations, luxurious or low-budget. Book your hotel room at attractive rates here.


Read More

Holland is the ultimate destination for cycling thanks to its flat landscape, mild climate, short distances and wonderful infrastructure.

Read More