Den Bosch (also known as 's-Hertogenbosch) is a historic fortified city that has retained its medieval character. Many places are still lively reminders of its glorious past. The city walls and bastions of the fortress 's-Hertogenbosch date from the 16th and 17th centuries and are still almost completely intact. There are two rivers flowing through the city, the Dommel and the Binnendieze.
Highlights of Den Bosch
One of the major attractions is the Gothic St. John's Cathedral. The city also has many museums including the Stedelijk Museum (Municipal Museum), dedicated to contemporary art and design and the Carnival Museum. You should absolutely visit the Jheronimus Bosch Art Center, which honors Den Bosch's most famous resident, the fifteenth-century painter Jheronimus Bosch.
Visit Den Bosch
Den Bosch is known as being a great place to shop. The burgundian atmosphere is notable through the great amount of bars, cafes and restaurants. One of the culinary specialities of the city is the Bossche Bol. You cannot visit Den Bosch without trying this delicious pastry.
What's nearby
Show on map
All about: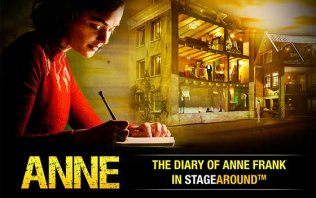 See ANNE in Theater Amsterdam! A unique play, translated into 8 languages, about the life of Anne Frank.
Read More
Our recommendations for more Holland information
Winter in Holland is magical and we like to make things extra warm and cosy during the dark days of the year. Therefore we selected the best best tips for you; from New Year's Eve in Amsterdam, the best ice-skating rinks, christmas shopping and many more.

Read More

Undoubtedly one of the jewels of Europe, and not just because of the stunning 17th century canals. Go find out for yourself!

Read More

Hotels in special locations, luxurious or low-budget. Book your hotel room at attractive rates here.


Read More

Holland is the ultimate destination for cycling thanks to its flat landscape, mild climate, short distances and wonderful infrastructure.

Read More