The cheeses of Edam have been traded from this little town to all the corners of the earth for centuries. Situated on a picturesque canal in Edam, behind a row of historical façades, lie the 18the century cheese warehouses.
Highlights of Edam
Edam may be a small town, it has several monumental houses, bridges, squares, warehouses and churches. However the most important highlight is the Edam Cheese Market, which attracts thousands of visitors each year. Cheese is traded here every Wednesday morning in July and August, between 10.30 a.m. and 12.30 p.m.
Visit Edam
Edam has a long history with cheese. The cheese market and the handful of remaining cheese warehouses keep the memory of this fragrant and colorful history alive. Visit the Edam Cheese Market and have a taste of this fine product.
What's nearby
Show on map
Together, they form one of the most gorgeous and authentic pieces of Holland.
Read More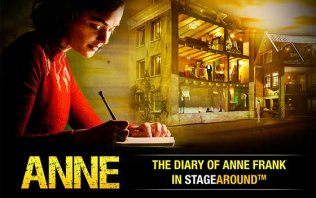 See ANNE in Theater Amsterdam! A unique play, translated into 8 languages, about the life of Anne Frank.
Read More
More in this city
The Edam cheese market was historically the hub of the city, where farmers brought their cheeses to for sale.

Read More
Our recommendations for more Holland information
Winter in Holland is magical and we like to make things extra warm and cosy during the dark days of the year. Therefore we selected the best best tips for you; from New Year's Eve in Amsterdam, the best ice-skating rinks, christmas shopping and many more.

Read More

Undoubtedly one of the jewels of Europe, and not just because of the stunning 17th century canals. Go find out for yourself!

Read More

Hotels in special locations, luxurious or low-budget. Book your hotel room at attractive rates here.


Read More

Holland is the ultimate destination for cycling thanks to its flat landscape, mild climate, short distances and wonderful infrastructure.

Read More