Eleven Cities Tour
930 Views
The Elfstedentocht (Eleven Cities Tour) is the biggest ice-skating tour in the world. Over fifteen thousand ice skaters defy the ice encouraged by hundreds of thousands of enthusiastic fans. The waterways between eleven Frisian cities form the 200 kilometer track of the Eleven Cities Tour. That's why this sensational ice-skating event can only take place during severe winters. 
History of the Eleven Cities Tour
In 1890, a group of hundred man and women dared to take on the challenge ice-skating along all the Frisian cities in one day. The journey was a success and a new ice-skating event was born. The Eleven Cities Tour has taken place fifteen times since then.
The event traditionally starts and finishes in Leeuwarden, the capital of Friesland province. The other ten towns the event passes through are Sneek, IJlst, Sloten, Stavoren, Hindeloopen, Workum, Bolsward, Harlingen, Franeker and Dokkum before returning to Leeuwarden. The finishing line of the race is a windmill called the Bullemolen. The most recent versions of the Elfstedentocht took place in 1985, 1986 and 1997. One of the competitors in the 1986 event was the King of the Netherlands, skating under the name of W.A. van Buren. The fastest-ever time was recorded by Dutch professional skater Evert van Benthem in 1985. He completed the 200 kilometres in 6 hours and 47 minutes.
The last tour in 1997 was a great event and spectacle that attracted an estimated two million people to the province of Friesland and approximately 2,000 reporters from all over the world. 
Beerenburg
A true Friesian drinks Beerenburg, made by adding herbs to jenever. There are those who say that Friesland is Beerenburg. There is no pub in the province that does not serve the drink. Various distilleries offer guided tours to see how the herbal drink containing 30% alcohol is made, but the exact ingredients remain a secret.
Overnight accommodation
Friesland offers a wide choice of overnight accommodation. In addition to hotels, apartments and bungalow parks there are many farms that offer Bêd & Brochje (Bed & Breakfast). A novel way of spending the night in Friesland is to sleep in a lighthouse, lifeboat, quayside crane or wine barrel.
Join the Ice Sensation
Join Holland on Facebook and make sure you get the latest ice-updates and be the first to know when the action and festivities of this tour of tours take place. You don't want to miss a second of this unique sporting event.
What's nearby
Show on map
Blog: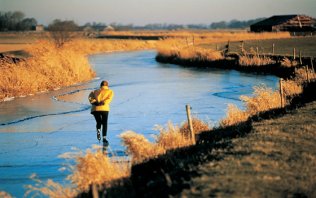 Ulrike Grafberger
It's strange: in a country known for its maritime climate and the mild winters associated with it, skating is one of the most popular sports.
Read More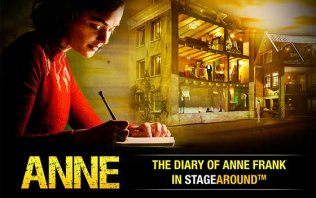 See ANNE in Theater Amsterdam! A unique play, translated into 8 languages, about the life of Anne Frank.
Read More
Our recommendations for more Holland information
Winter in Holland is magical and we like to make things extra warm and cosy during the dark days of the year. Therefore we selected the best best tips for you; from New Year's Eve in Amsterdam, the best ice-skating rinks, christmas shopping and many more.

Read More

Undoubtedly one of the jewels of Europe, and not just because of the stunning 17th century canals. Go find out for yourself!

Read More

Hotels in special locations, luxurious or low-budget. Book your hotel room at attractive rates here.


Read More

Holland is the ultimate destination for cycling thanks to its flat landscape, mild climate, short distances and wonderful infrastructure.

Read More