In the 17th century, Enkhuizen was one of the wealthiest cities of Holland. It gained power and influence as a member of the VOC. Enkhuizen's rich history is still noticeable today as you walk through the old inner city with its numerous state mansions, canals, churches, city walls and harbors.
Highlights of Enkhuizen
Enkhuizen is a great place to walk or cycle from one monument to another. The Zuiderzee Museum is the most important museum in town. It gives you a great impression of the history of Enkhuizen and the former Zuiderzee ('Southern Sea'). Water sports lover praise Enkhuizen for its great facilities.
Visit Enkhuizen
The local tourist information office (VVV) can provide you with several walk- and cycle tours through Enkhuizen. The town of Enkhuizen also has a good reputation when it comes down to markets and events.
What's nearby
Show on map
Together, they form one of the most gorgeous and authentic pieces of Holland.
Read More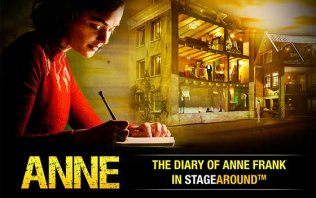 See ANNE in Theater Amsterdam! A unique play, translated into 8 languages, about the life of Anne Frank.
Read More
More in this city
Art, design and fashion regarding the former Southern Sea.

Read More
Our recommendations for more Holland information
Winter in Holland is magical and we like to make things extra warm and cosy during the dark days of the year. Therefore we selected the best best tips for you; from New Year's Eve in Amsterdam, the best ice-skating rinks, christmas shopping and many more.

Read More

Undoubtedly one of the jewels of Europe, and not just because of the stunning 17th century canals. Go find out for yourself!

Read More

Hotels in special locations, luxurious or low-budget. Book your hotel room at attractive rates here.


Read More

Holland is the ultimate destination for cycling thanks to its flat landscape, mild climate, short distances and wonderful infrastructure.

Read More