Fancy a cookie?
240 Views
The Dutch love their coffee and of course enjoy a cookie to go with it. So needless to say, Holland has a long and proud cookie tradition and a broad range of typically Dutch cookies and biscuits. Another notable fact is that different regions have their own cookies. There are 'Zaanse koeken' from Zaandam, 'Enkhuizer koeken' from Enkhuizen, 'Deventer koeken' from the town of the same name, and so on... Fortunately you can enjoy them everywhere in Holland these days.
A flavour for everyone
Popular Dutch cookies include stuffed cookies with an almond paste stuffing, pink cookies consisting of a layer of cake covered in pink fondant, syrup waffles, 'bokkepootjes' (goat feet), 'kletsmajoors' (gossiping people), Dutch macaroons, and 'boterkoek', a heavy butter-based cake. In other words, there is a cookie to everyone's taste.
Want to try out?
Good cookies are of course available from any Dutch supermarket. But if you have a sweet tooth and want to sample a few Dutch delicacies, a baker's shop would be your best bet. They make fresh cookies from the best ingredients and you can really taste the difference.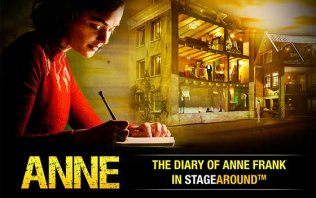 See ANNE in Theater Amsterdam! A unique play, translated into 8 languages, about the life of Anne Frank.
Read More
Our recommendations for more Holland information
Winter in Holland is magical and we like to make things extra warm and cosy during the dark days of the year. Therefore we selected the best best tips for you; from New Year's Eve in Amsterdam, the best ice-skating rinks, christmas shopping and many more.

Read More

Undoubtedly one of the jewels of Europe, and not just because of the stunning 17th century canals. Go find out for yourself!

Read More

Hotels in special locations, luxurious or low-budget. Book your hotel room at attractive rates here.


Read More

Holland is the ultimate destination for cycling thanks to its flat landscape, mild climate, short distances and wonderful infrastructure.

Read More