FloraHolland is a flower auction company located in Aalsmeer, Naaldwijk, Rijnsburg, Venlo, Bleiswijk and Eelde. Together, the auction houses are home to the largest flower auction in the world. Well over 20 million flowers and plants are sold at FloraHolland every day.
FloraHolland Facts
The figures about  FloraHolland are unbelievable. 90% of Dutch flower trade takes place at FloraHolland. The auction houses have around 5000 members, 9000 suppliers, 3500 customers and 4500 employees. Dutch floricultural business creates 250.000 full time jobs for people worldwide, directly as well as indirectly.
Visit FloraHolland
You will have to get up early, but a visit to the auction makes it more than worthwhile. Feel the tension in the auction rooms and watch the auction of dozens of tractors with flower trolleys swarm around. You can experience the dynamics of the international flower and plant trade in Aalsmeer and Eelde.
What's nearby
Show on map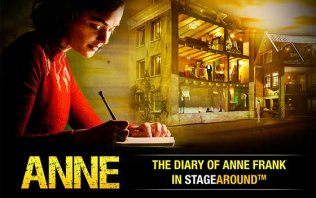 See ANNE in Theater Amsterdam! A unique play, translated into 8 languages, about the life of Anne Frank.
Read More
Our recommendations for more Holland information
Winter in Holland is magical and we like to make things extra warm and cosy during the dark days of the year. Therefore we selected the best best tips for you; from New Year's Eve in Amsterdam, the best ice-skating rinks, christmas shopping and many more.

Read More

Undoubtedly one of the jewels of Europe, and not just because of the stunning 17th century canals. Go find out for yourself!

Read More

Hotels in special locations, luxurious or low-budget. Book your hotel room at attractive rates here.


Read More

Holland is the ultimate destination for cycling thanks to its flat landscape, mild climate, short distances and wonderful infrastructure.

Read More