Flower Parade Zundert
9090 Views
September 6, 2015
Every year, scores of volunteers bundle their efforts to build the most dazzling floral floats full of gorgeous dahlias to participate in the Zundert Bloemencorso, or Flower Parade. If you've got a soft spot for flowers, this is one event you do not want to miss! The theme for the Zundert Flower Parade in 2015 will be Vincent van Gogh, 125 years of inspiration.
The Zundert Flower Parade dates all the way back to 1936.
Visit the Zundert Flower Parade and marvel at the magnificent floats.
2015: Dozens of floats with the theme Van Gogh, 150 years of inspiration.
The Zundert Flower Parade has been turning the town upside down since 1936. Around twenty hamlets build the best floats they can in order to establish their name at the flower parade of Zundert. The flower parade uses only dahlias. After a whole year of work and preparations, the parade is celebrated on the first Sunday of September. The colorful creations of the Zundert Flower Parade attract tens of thousands of visitors every year.
Parade floats in Zundert
The parade floats at the Zundert Flower Parade are designed and built by the twenty hamlets. Everything is done by volunteers, even the cultivation of the dahlias. In order to prepare the floats for the big parade, hundreds of people join together. The art of building the Zundert Parade floats has been passed down from generation to generation.
Music and celebration
During the Zundert Flower Parade, the town pulls out all the stops. On Sunday and Monday, there are all kinds of music and theater performances for your enjoyment. The local bars and restaurants join in with special offers and activities. Zundert is on the border with Belgium, so the flower parade is a wonderful outing for both Dutch and Belgians.
What's nearby
Show on map
Address:
Markt 27
4881CN Zundert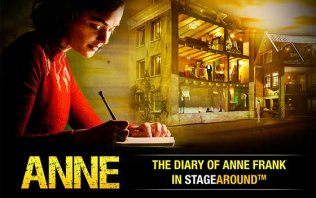 See ANNE in Theater Amsterdam! A unique play, translated into 8 languages, about the life of Anne Frank.
Read More
Our recommendations for more Holland information
Winter in Holland is magical and we like to make things extra warm and cosy during the dark days of the year. Therefore we selected the best best tips for you; from New Year's Eve in Amsterdam, the best ice-skating rinks, christmas shopping and many more.

Read More

Undoubtedly one of the jewels of Europe, and not just because of the stunning 17th century canals. Go find out for yourself!

Read More

Hotels in special locations, luxurious or low-budget. Book your hotel room at attractive rates here.


Read More

Holland is the ultimate destination for cycling thanks to its flat landscape, mild climate, short distances and wonderful infrastructure.

Read More