Flowers and the Netherlands are inextricably linked. Flowers are the things that add color to the typically Dutch landscape. Bulb fields, long narrow ditches and green strips of grass create a colourful palette, especially in the provinces of Noord-Holland and Flevoland. Flowers are not only one of the main export products of the Netherlands, they also attract many tourists from all over the world, year after year.
Tulips
Holland and tulips are inseparable. The first bulbs arrived in Holland several centuries ago from Turkey and Iran. They immediately became very popular in Holland and their arrival was the beginning of a prosperous flower industry. Today Holland is the main producer of commercially sold flowers and plants.
Flower Events
If you want to witness the Dutch love for flowers, there are several places you can go:
Keukenhof: 7 million flower bulbs are planted in the park Keukenhof. Gardens and four pavilions show a fantastic collection of: tulips, hyacinths, daffodils, orchids, roses, carnations, irises, lilies and many other flowers. Keukenhof is by far the most impressive international flower exhibition you'll ever see.
Floriade: a world horticultural expo held in a different town every ten years. Enjoy the most exquisite and exceptional flowers, plants, trees and fruit and vegetables. Mark your agenda, because the next Floriade takes place in Almere in 2022.
Flower Parade: the most amazing flower parade in the world. 50 enormous floats and cars richly decorated with flowers form a flower parade that drives along a 40 kilometer route. This visual feast is visited by hundreds of thousands of people.
Floating Flower Market: Holland's best known flower market is located in Amsterdam. Merchandise is displayed on floating barges along the Singel canal,. The great variety of flowers make it one of the most colorful places of Amsterdam.
FloraHolland: the flower auction in Naaldwijk is the largest cut flower and plant auction house in the world and is responsible for over 90% of Dutch trade in those products. The second largest auction house is VBA Aalsmeer. You will have to get up early but then you'll be able to experience the excitement of the flower auction from a vantage point and with English commentary.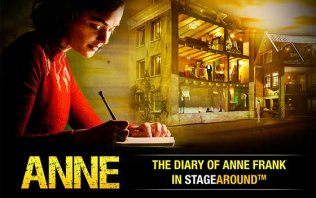 See ANNE in Theater Amsterdam! A unique play, translated into 8 languages, about the life of Anne Frank.
Read More
Our recommendations for more Holland information
Winter in Holland is magical and we like to make things extra warm and cosy during the dark days of the year. Therefore we selected the best best tips for you; from New Year's Eve in Amsterdam, the best ice-skating rinks, christmas shopping and many more.

Read More

Undoubtedly one of the jewels of Europe, and not just because of the stunning 17th century canals. Go find out for yourself!

Read More

Hotels in special locations, luxurious or low-budget. Book your hotel room at attractive rates here.


Read More

Holland is the ultimate destination for cycling thanks to its flat landscape, mild climate, short distances and wonderful infrastructure.

Read More