Friesland is a province of the Netherlands that distinguishes itself by its own typical culture. The Frisian language is one of the main characteristics of this culture. Friesland's landscape is also unique; it has the largest chain of connected inland lakes in Europe and is perfect for water sport enthusiasts. The forests, beaches and pasturelands, however, make Friesland a perfect place for cycling and walking as well. 
Highlights of Friesland
The Wadden Sea is on the UNESCO World Heritage List and offers a fantastic variety of nature and activities. Water lovers are advised to explore Friesland by boat. Each town is connected to others by water and offers all the facilities you need. The province counts four national parks: Lauwersmeer, Schiermonnikoog, Drents-Friese Wold and Alde Faenen. The Frisian nature is likely to steal your heart and take your breath away. 
Visit Friesland
There are many annual water sports events held in Friesland in the summer, of which the 'skûtsjesilen' championships and Sneekweek are the best known. Another great Frisian tradition is 'fierljeppen', which is Frisian for pole vaulting (across a body of water). Friesland hosts the biggest ice skating event in the world, the Elfstedentocht (Eleven Cities Tour), but only during very severe winters. A real Frisian drink is the herbal liqueur Beerenburg.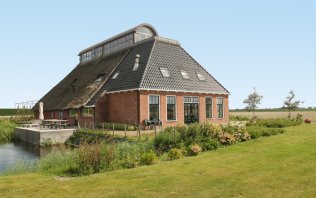 Choose from a wide range of great holiday homes in Friesland.
Read More
What's nearby
Show on map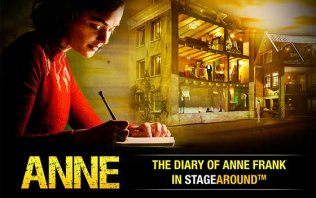 See ANNE in Theater Amsterdam! A unique play, translated into 8 languages, about the life of Anne Frank.
Read More
Our recommendations for more Holland information
Winter in Holland is magical and we like to make things extra warm and cosy during the dark days of the year. Therefore we selected the best best tips for you; from New Year's Eve in Amsterdam, the best ice-skating rinks, christmas shopping and many more.

Read More

Undoubtedly one of the jewels of Europe, and not just because of the stunning 17th century canals. Go find out for yourself!

Read More

Hotels in special locations, luxurious or low-budget. Book your hotel room at attractive rates here.


Read More

Holland is the ultimate destination for cycling thanks to its flat landscape, mild climate, short distances and wonderful infrastructure.

Read More