History of Dutch Golden Age
History of Dutch Golden Age
7373 Views
The Dutch Golden Age encompasses most of the seventeenth century. The first half of the century was taken up by the Eighty Years' War: the Dutch War of Independence from Spain. After winning their independence, the united Dutch Republic ran the country in peace for the last half of the century. During this time, Dutch explorers charted new territory and settled abroad. Trade by the Dutch East-India Company thrived, and war heroes from the naval battles were decorated and became national heroes. During this time, The Dutch Old Masters began to prevail in the art world, creating a depth of realistic portraits of people and life in the area that has hardly been surpassed.
The Golden Age reflected in art
The Golden Age painters depicted the scenes that their discerning new middle class patrons wanted to see. This new wealth from merchant activities and exploration combined with a lack of church patronage shifted art subjects from biblical to the mundane, which was a major innovation. Still lifes of items of everyday objects, landscapes, and seascapes reflecting the naval and trade power that the Republic enjoyed were popular.  The large group portrait is also a standard subject: often of a militia guild or civic organization, such as Rembrandt's Night Watch. While both Rembrandt and Vermeer fell out of favor in their own times, they have become the standard by which the world judges Holland's Old Masters.
Museums and tours of the Golden Age
Many museums and buildings in Holland's countryside and cities reflect the Dutch Golden Age. The Rijkmuseum and Scheepvaartmuseum in Amsterdam are both housed in buildings from this era, and contain many artworks of the great Old Dutch Masters. There are many options for tours of the country that focus on the Golden Age: tours by rail that include Delft, the Hague, Amsterdam, Gouda, and the Golden Age architecture and paintings and modern art galleries whose art reflects the great traditions of the past.  A visit to these museums will enrich any interested visitor with a rare understanding of Holland and its illustrious history.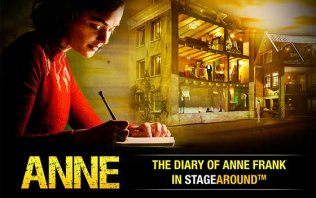 See ANNE in Theater Amsterdam! A unique play, translated into 8 languages, about the life of Anne Frank.
Read More
Our recommendations for more Holland information
Winter in Holland is magical and we like to make things extra warm and cosy during the dark days of the year. Therefore we selected the best best tips for you; from New Year's Eve in Amsterdam, the best ice-skating rinks, christmas shopping and many more.

Read More

Undoubtedly one of the jewels of Europe, and not just because of the stunning 17th century canals. Go find out for yourself!

Read More

Hotels in special locations, luxurious or low-budget. Book your hotel room at attractive rates here.


Read More

Holland is the ultimate destination for cycling thanks to its flat landscape, mild climate, short distances and wonderful infrastructure.

Read More