Holland, country of fish
429 Views
Holland is originally a country of farmers and fishermen. With the IJsselmeer, the Zeeland waters and naturally the North Sea, Holland offers a wide selection of tasty, fresh fish. You can enjoy them in seafood restaurants or sample them as a tasty snack at one of the many fish stalls around the country.
Fresh & healthy
Different waters have different specialities. The best eel is caught in and smoked around the IJsselmeer. The best mussels and oysters come from Zeeland waters. And North Sea fishermen bring home the best herring, cleaned and brined while the ships were still at sea. In short, Dutch cuisine is characterised by many kinds of fish and this is not just tasty, but also very healthy.
Much ado about herring
And it's not just the species but often also the preparation that is typically Dutch. So when in Holland, try a 'lekkerbekje' (fried fillet of haddock) or some 'kibbeling', deep-fried pieces of cod or whiting served as a snack. Of course, no visit to Holland would be complete without tasting a herring served the Dutch way. Pick it up by the tail, throw back your head and enjoy!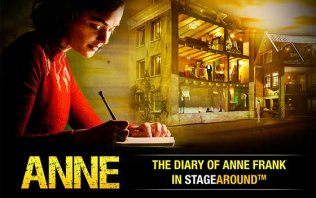 See ANNE in Theater Amsterdam! A unique play, translated into 8 languages, about the life of Anne Frank.
Read More
Our recommendations for more Holland information
Winter in Holland is magical and we like to make things extra warm and cosy during the dark days of the year. Therefore we selected the best best tips for you; from New Year's Eve in Amsterdam, the best ice-skating rinks, christmas shopping and many more.

Read More

Undoubtedly one of the jewels of Europe, and not just because of the stunning 17th century canals. Go find out for yourself!

Read More

Hotels in special locations, luxurious or low-budget. Book your hotel room at attractive rates here.


Read More

Holland is the ultimate destination for cycling thanks to its flat landscape, mild climate, short distances and wonderful infrastructure.

Read More