Hotels in Rotterdam
932 Views
Rotterdam, Holland's seaport city, has a broad range of hotels on offer. Would you like a hotel with a view of the river Meuse or the bustling harbour activities? Or would you prefer a hotel in the city centre with its shops and museums? The choice is yours!
Special hotels
Some hotels in Rotterdam are worth mentioning. The most famous one is Hotel New York, where thousands of people boarded the steamship Rotterdam to emigrate to America.  Nowadays the steamship Rotterdam is docked in Rotterdam and it's partly refurbished as a hotel. It's quite an experience to stay there! The Bilderberg Parkhotel and The Manhattan Hotel Rotterdam are centrally located and the Inntel Hotel Rotterdam offers views of the Erasmus bridge and the river Meuse, and Stroom Rotterdam is housed in a formerpower station.
Book your Hotel
Hotels in Rotterdam come in a wide variety: from cosy family hotels to design hotels. Our complete hotel offer includes all types of hotels, whether you're travelling alone or with a group, on a shoestring or on a spending spree. Check out our complete offer of hotels in Rotterdam and find the perfect hotel in Holland.
What's nearby
Show on map
Top 3 hotels in Rotterdam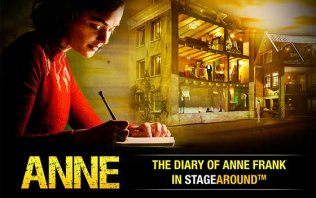 See ANNE in Theater Amsterdam! A unique play, translated into 8 languages, about the life of Anne Frank.
Read More
Our recommendations for more Holland information
Winter in Holland is magical and we like to make things extra warm and cosy during the dark days of the year. Therefore we selected the best best tips for you; from New Year's Eve in Amsterdam, the best ice-skating rinks, christmas shopping and many more.

Read More

Undoubtedly one of the jewels of Europe, and not just because of the stunning 17th century canals. Go find out for yourself!

Read More

Hotels in special locations, luxurious or low-budget. Book your hotel room at attractive rates here.


Read More

Holland is the ultimate destination for cycling thanks to its flat landscape, mild climate, short distances and wonderful infrastructure.

Read More