Hotels in Rotterdam
1289 Views
Hotels in Rotterdam
Rotterdam, Holland's seaport city, has a broad range of hotels on offer. Would you like a hotel with a view of the river Meuse or the bustling harbour activities? Or would you prefer a hotel in the city centre with its shops and museums? The choice is yours!
Read more
Rotterdam, the port of Holland, has a broad and highly varied range of hotels to offer. Looking for a hotel with a view of the Meuse river or one of the city's many harbours? Or would you prefer a hotel in the centre, among the shops and museums? The choice is entirely yours.
Enjoy one of the many great hotels in unique locations in Rotterdam.
Spend the night in a converted cruise ship on the quays of Rotterdam.
View and book your ideal hotel in Rotterdam here.
Unique hotels
Rotterdam is home to various unique hotels. The best-known hotel in Rotterdam is Hotel New York, from where thousands of people emigrated to the United States on the cruise ship SS Rotterdam.  Today, the SS Rotterdam lies moored to a quay in Rotterdam, having been partly converted into a very unique hotel. If you prefer a hotel in a more central location, consider Bilderberg Parkhotel and The Manhattan Hotel Rotterdam. Another worthwhile option is Inntel Hotel Rotterdam, with a view of the Erasmusbrug bridge, the Meuse river and the old Stoom Rotterdam steam-driven power plant.
Book your hotel
Hotels in Rotterdam exist in all types and sizes, from cosy family hotels to luxury design hotels – no matter what your taste and budget, Rotterdam has an ideal candidate for you. View the full range here and book your hotel in Rotterdam right away.
Accessibility and parking in Rotterdam
Rotterdam is situated about an hour's drive from Amsterdam Airport Schiphol Train access to Rotterdam is also excellent. If by car, keep in mind the centre of Rotterdam is all paid parking. There are various parking garages in and around the centre of Rotterdam, as well as various so-called P+R lots on the city's edges, where parking is often more affordable.
Hostels and bed & breakfasts
In addition to the many hotels in Rotterdam, it is also possible to book a hostel. You will find a broad and varied range of hostels and budget hotels in Rotterdam, as well as many bed & breakfasts. Bed & breakfasts are often situated in unique locations in and around Rotterdam, and offer a very personal kind of hospitality.
Hotels in other cities
From Rotterdam, Amsterdam and its broad and varied range of hotels are but an hour away. Just half an hour's drive from Rotterdam is the court city of The Hague, which also has an extensive range of hotels to offer. A visit to The Hague is also a great opportunity to spend the night in Scheveningen, The Hague's seaside resort.
Find out what's nearby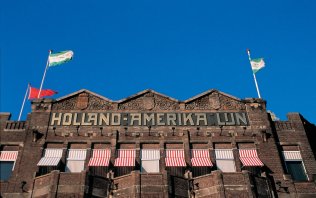 Discover this beautiful hotel in the former head office of the Holland America Line.
More about this hotel
Top 3 hotels in Rotterdam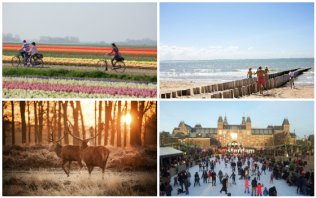 Holland is beautiful in all seasons. Find the best holiday tips for spring, summer, autumn and winter.
Read more
Our recommendations for more Holland information
Winter in Holland is magical and we like to make things extra warm and cosy during the dark days of the year. Therefore we selected the best best tips for you; from New Year's Eve in Amsterdam, the best ice-skating rinks, christmas shopping and many more.

Read more

Undoubtedly one of the jewels of Europe, and not just because of the stunning 17th century canals. Go find out for yourself!

Read more

Hotels in special locations, luxurious or low-budget. Book your hotel room at attractive rates here.


Read more

Holland is the ultimate destination for cycling thanks to its flat landscape, mild climate, short distances and wonderful infrastructure.

Read more